What options do Red Bull have left to stay in F1 ?
After the deadline on a decision over Red Bull's F1 future was pushed back to mid-November, we look at the likely options Christian Horner will present to owner Dietrich Mateschitz in the coming days...
By James Galloway and Pete Gill
Last Updated: 11/11/15 9:18am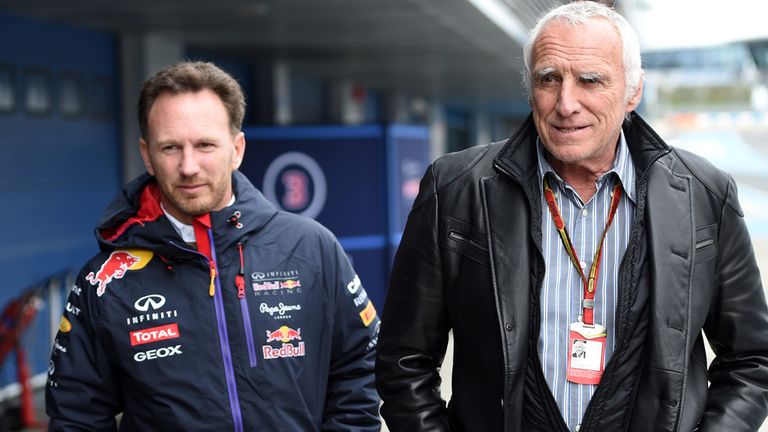 Reconcile with Renault
It's worth remembering that Red Bull did actually have an engine contract in place for 2016, with Renault, their current suppliers - and may still do.
Although Mateschitz recently told Red Bull's own Speedweek publication "we have cancelled the contract" - with notice thought to have been served on Renault in July - no official announcement confirming a split has been made. In fact, subsequent reports have suggested a reconciliation could be in the offing - albeit on different terms to their existing deal.
Asked about the possibility of continuing with Renault at the Mexican GP, Horner said: "I don't think you can discount anything right now. But it has to be a different relationship."
There are several different interpretations of what a "different relationship" could mean. One possibility is Red Bull could run unbranded, or rebadged, engines supplied by the French manufacturer, which would serve the purpose of publicly distancing the two parties from each other. 
The presence of Mario Illien, of Illmor fame, could determine how much Red Bull take control of engine development at their Milton Keynes base, with the Swiss engine guru said to have been working out of the site's now famous 'building nine' as part of his consultancy work for the team earlier this year. However, Illien has distanced himself from reports suggesting he had played a central role in Renault's development of the upgraded V6 which is now ready for Red Bull to run and would form the basis for their 2016 unit.
The Red Bull-Renault relationship has appeared increasingly toxic since their fall from the top of F1's order, so any continuation into 2016 would represent a rather dramatic U-turn from both parties. "Their only option is to walk away or rebuild bridges with Renault," declared Sky F1's Martin Brundle at last month's Russian GP.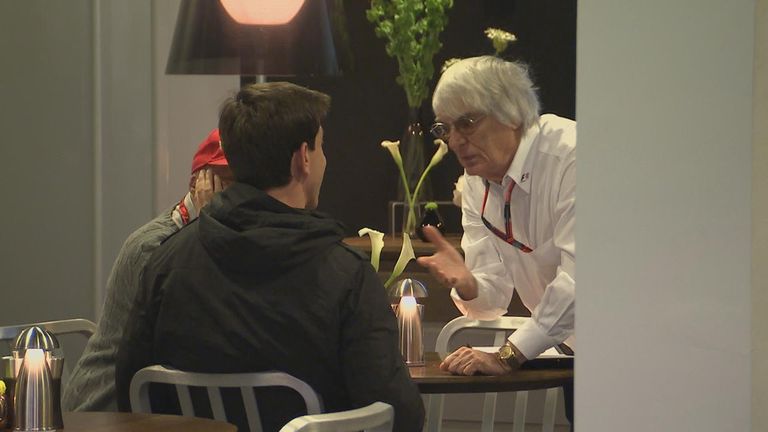 Wait on Bernie Ecclestone to sort it out
Throughout the evolving saga of Red Bull's 2016 power cut there has been a sense - perhaps complacently - that sooner rather than later the F1 supremo would ride to the rescue, bang a few heads together, and deliver a solution.
Red Bull's exit would, after all, be a disaster for the sport. But it seems that even Bernie Ecclestone is currently powerless to prevent the escalating drama turning into a genuine crisis. "I can't make these people do something," Ecclestone told reporters in Sochi with apparent exasperation. "There is only so much I can do - I don't make engines."
In a power game being played out in parallel to the Red Bull engine crisis, Ecclestone and FIA president Jean Todt are currently attempting to wrestle back more control from F1's leading manufacturers by proposing a budget engine for 2017 unless fees for customers are reduced.
While a compromise solution may be reached, meaning an independent supplier isn't needed after all, engine costs are nonetheless not Red Bull's main concern. The prospect of sourcing a 'competitive' engine from an independent supplier for 2017 would be a rather more intriguing scenario for the former champions but that still doesn't solve the matter at hand - how they stay on the grid in 2016.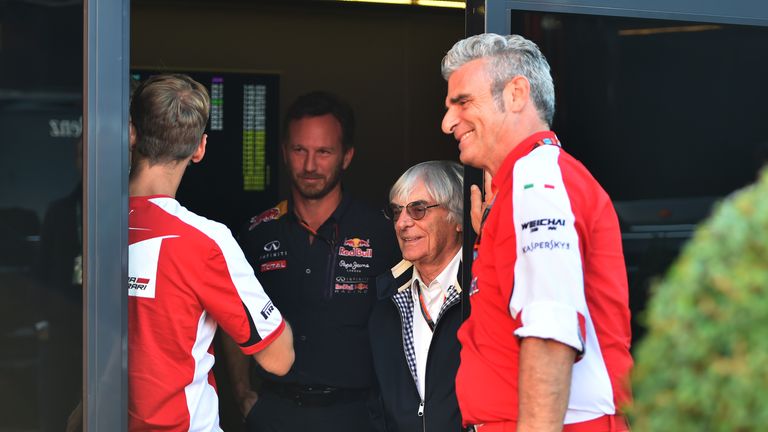 Compromise with Ferrari
After Mercedes refused to supply Red Bull with their 2016 engine, Ferrari followed suit with their own rejection at the Russian GP. That hasn't stopped suggestions that an 11th-hour compromise could still be reached, however.
Speaking in Italy last weekend, Ferrari president Sergio Marchionne reiterated Ferrari wouldn't countenance a deal whereby Red Bull received the same engine spec as their own works team - but did float the possibility of providing technical assistance as part of a different kind of relationship.
"The possibility of cooperating with Red Bull regarding the development of a power unit remains an option but not in the context of equipping Red Bull with a motor equivalent to that used by Ferrari in the race," Marchionne said.
Even if the senior Red Bull team don't strike a deal with their Italian rivals, then it seems junior team Toro Rosso will, taking on a year-old supply of the Maranello marque's engines. However, that deal can only be signed off by Mateschitz and is dependent on the 'A' team also sourcing their own engine deal to persuade the company to stay in F1.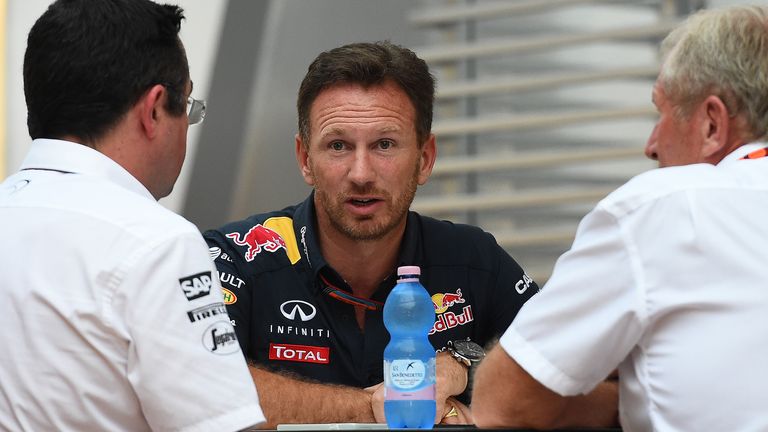 Change McLaren's minds over Honda
The possibility that Honda might come into the reckoning had hardly been discussed before it emerged at the US GP that Red Bull had put the feelers out to the Japanese manufacturer.
Although it felt doubtful whether Mateschitz would consider the Honda power unit the 'competitive' answer he was looking for, Honda themselves had seemed up for bailing Red Bull out.
Partners McLaren plainly weren't, however, with Bernie Ecclestone revealing that Ron Dennis would use his power of veto over Honda's customer plans to block such an arrangement. Speaking in Mexico, team boss Eric Boullier underlined their opposition by stating "we are not a charity foundation, we are not here to help".
Despite the public resistance from their partners, Honda insisted talks with Red Bull remained "ongoing", although Horner later implied the situation was already academic.
"I haven't spoken to anyone at McLaren other than Ron Dennis, who is the one guy who has the right of say there," he said. "And his views were quite clear."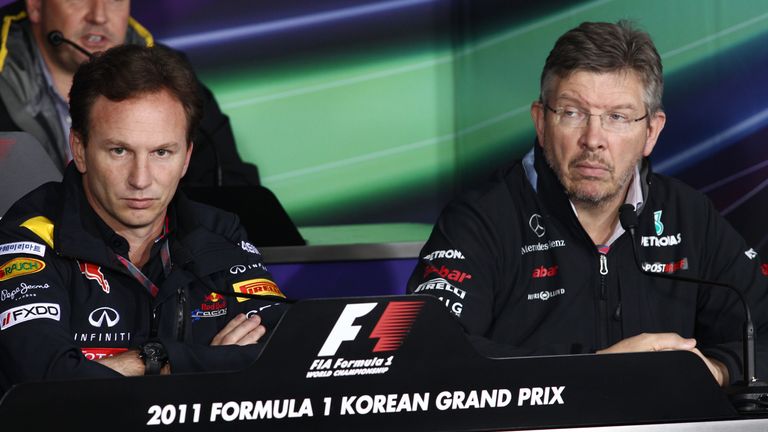 Try a management buy-out
If the VW Group were ever really interested in joining forces with Red Bull at some stage in the future, then the emissions scandal which has engulfed the company - and claimed the scalp of president, Martin Winterkorn, who was reportedly ready to give the green light to F1 - appears to have firmly put paid to any short-term ambitions. 
With no other serious would-be buyers for teams on the horizon, certainly of VW's ilk, it seems Mateschitz would simply switch the workforce at his two teams to other projects. Adrian Newey, for instance, is already dovetailing his F1 duties with America's Cup sailing work for Ben Ainslie at their Milton Keynes HQ. However, could there be an alternative solution that keeps the team in F1 - a Ross Brawn-style management buyout led by Horner? "I'm sure Christian would try to do that if that's what surfaces," suggested Brundle. "If he wanted to 'do a Brawn' it would make a lot of sense. The money is there to do that, although he'd have to keep his costs under control." 
Brawn, of course, saved Honda's works team from closure - and avoided job losses - in late 2008 when the Japanese manufacturer abruptly pulled out of F1. Via a combination of continued Honda funding, FOM prize money, additional sponsorship and, crucially, Mercedes engines, Brawn's team won the following year's world championship. 
However, with Red Bull having told workers at Milton Keynes that their jobs will be safe even if there isn't an F1 team to work on in 2016, would Mateschitz feel the need to consider such a scenario if there are other motorsport projects on his radar?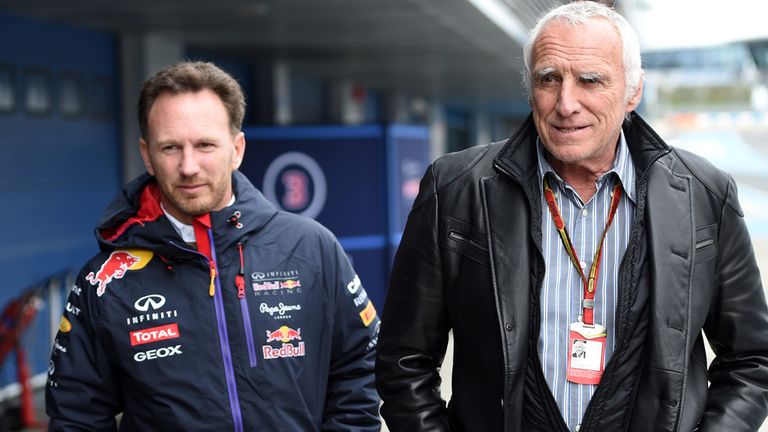 Walk away from F1
The nuclear option which has always been lurking in the background - and could yet be activated.
As Horner and Red Bull motorsport advisor Helmut Marko have made clear right from the start, the final decision on whether the company stays on in F1 rests with one man - its billionaire owner, Mateschitz.
"All I can do is present some good options in front of him for him to make that final call," Horner told Sky F1 in Russia.
While the potential solutions being put on the table may have changed several times, the fact that it's Mateschitz who makes the final call whether they stay or go certainly hasn't.
Red Bull's two teams - and the wider F1 world - shouldn't now have long to wait...