Pirelli to stay as F1's sole tyre supplier until 2019 season
Bernie Ecclestone and Pirelli chairman shake on three-year extension on Sochi grid; Sky F1 understands Italian firm will have 18 extra days of testing in 2016 to test wider 2017 tyres
By James Galloway
Last Updated: 12/10/15 9:17am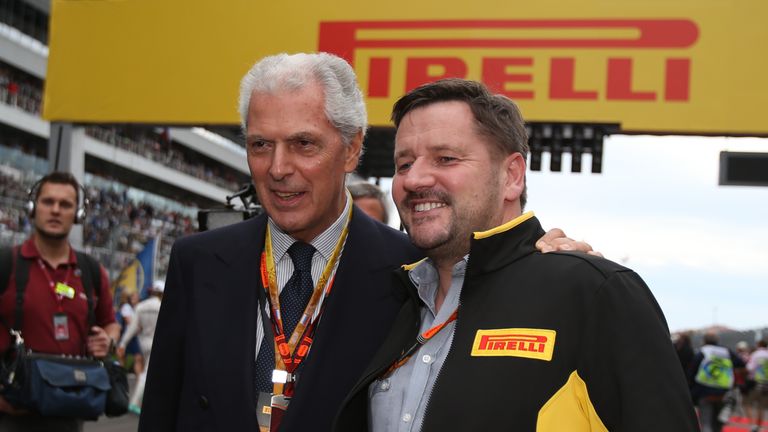 Pirelli has seen off the challenge from Michelin to remain as F1's tyre supplier until 2019.
In an announcement on the grid at Sunday's Russian GP made live on Sky Sports F1, Bernie Ecclestone shook hands with Pirelli chairman Marco Tronchetti Provera to signify that he had agreed terms with the Italian firm to extend its stay as the sport's exclusive tyre supplier.
Michelin had also submitted a bid to take over the tender from 2017, but despite both tyre companies passing the FIA's technical requirements, Ecclestone had the final say and was always thought likely to extend Pirelli's deal beyond next season.
"A commercial agreement has been found with FOM," said Pirelli chief Paul Hembery. "There is still the formal process to go through with the World Council but we have been approved technically by the FIA and that is the first phase of the tender process.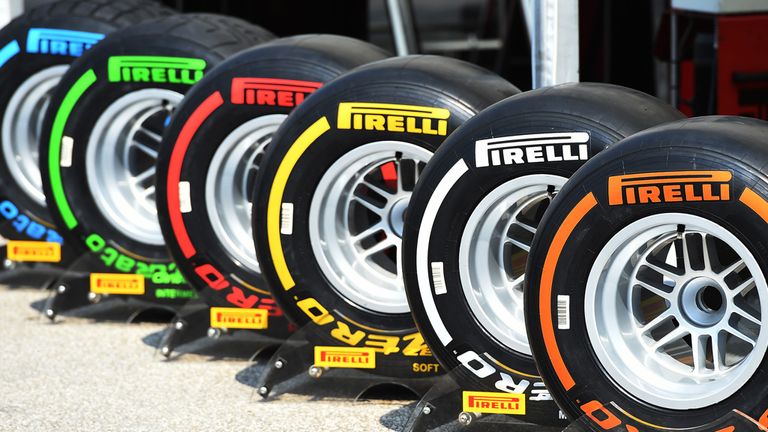 "There will be a bit of contract writing to do, which will keep the lawyers busy for a little while, and then we have another four years in front of us."
Pirell had made clear that its F1 stay depended on the sport agreeing to more tyre testing opportunities for in 2016 ahead of the expected introduction of wider rear tyres for 2017. Sky F1 understands those demands have been accepted as part of the new deal.
"We understand that Pirelli has got its way in getting a load more testing," reported Ted Kravitz. "Indeed, 18 days testing starting from the middle of next year to the end of next year."
Speaking to Martin Brundle, Tronchetti Provera confirmed: "We have a plan to develop larger tyres. We have to agree with FOM and the FIA what to do, but we have plans. We are ready to do anything."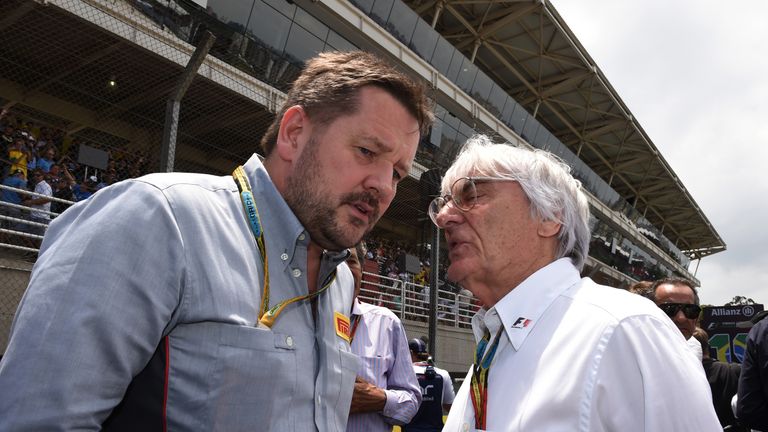 Since replacing Bridgestone as F1's exclusive tyre supplier in 2011, Pirelli has been subjected to regular criticism from drivers and fans regarding the quality of their product, which is deliberately designed to wear faster to provoke more exciting racing.
The most recent round of brickbats came at August's Belgian GP when Sebastian Vettel and Nico Rosberg suffered high-speed blowouts. Leading drivers were then reportedly instructed in a meeting with Ecclestone to row back in their public criticisms of Pirelli.