Nico Rosberg says gust of wind caused error that allowed Lewis Hamilton through to win title
"It was a gust of wind, a big one," Mercedes driver says. "I'm serious"
By Mike Wise in Mexico City
Last Updated: 02/11/15 11:11am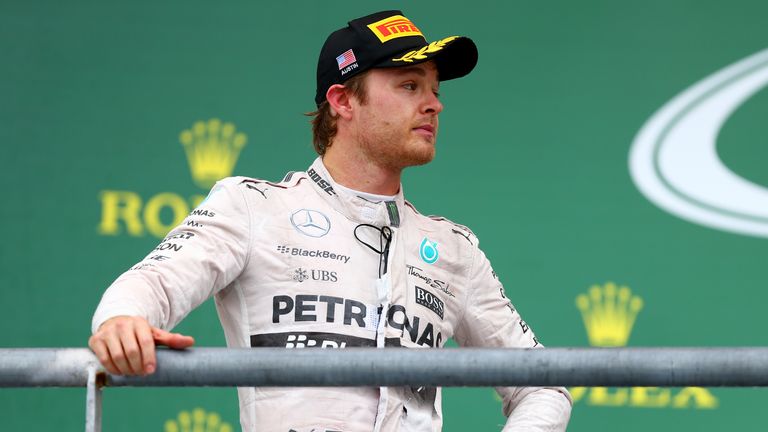 Nico Rosberg has revealed that a gust of wind caused the crucial error that allowed Lewis Hamilton through to win the US GP and retain the world championship.
Rosberg had looked set to keep the title battle alive when he led with less than 10 laps of Sunday's race in Austin to go.
However, he then ran wide at Turn 16 - an error the Mercedes driver was at a loss to explain immediately afterwards but now understands was caused by a sudden loss of downforce.
"It was a gust of wind, a big one," Rosberg said on Thursday. "I'm serious actually. But everybody has it and so you can't really use it as an excuse. It's still a mistake but I understand my mistake now and that's important.
"For me to understand it - that it was a very unusual scenario which happened just once in all those laps, I understand the mistake and that helps me a lot moving forward. I lost a lot of rear downforce as a result."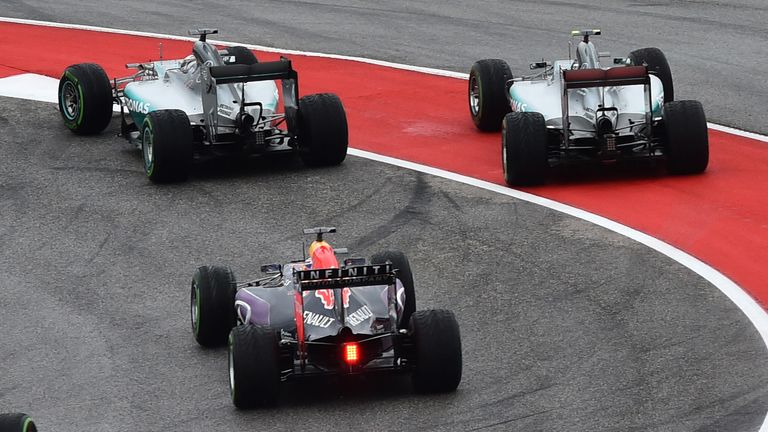 Rosberg gave away little else to reporters at the Autodromo Hermanos Rodriguez - certainly in response to questions about whether he might adopt a more aggressive approach, or if he's simply "too nice" to be world champion.
"Sorry, I'm not going to go into those details," was the stock response.
He did say that he and Hamilton have yet to talk about their first-corner coming together at the Circuit of The Americas - one Rosberg said afterwards was "extremely aggressive" but which his team-mate doesn't think needs any further discussion.
However, Rosberg couldn't help but respond when he was asked about Hamilton's recent mischievous remark that being his team-mate is the "worst thing".
"That comment makes it even better for me because I'll get even more pleasure beating him next time," came the reply.
As for this weekend, Rosberg said "it's just going to be a battle, pretty much as usual". Hamilton might be out of sight, but Sebastian Vettel stands four points clear of his countryman with three races to go.
"It's still fighting for the win out there," Rosberg added. "Okay the constructors' is done, the drivers' is done; so I want to win, for sure Lewis wants to win and Vettel wants to win."