Jenson Button: McLaren's Mexico form underlined job on for 2016
Briton sidesteps talk of a 'crisis' after more Honda unreliability and underperformance in Mexico, but drivers admit team looking forward to dismal 2015 season finishing
By James Galloway
Last Updated: 06/11/15 2:59pm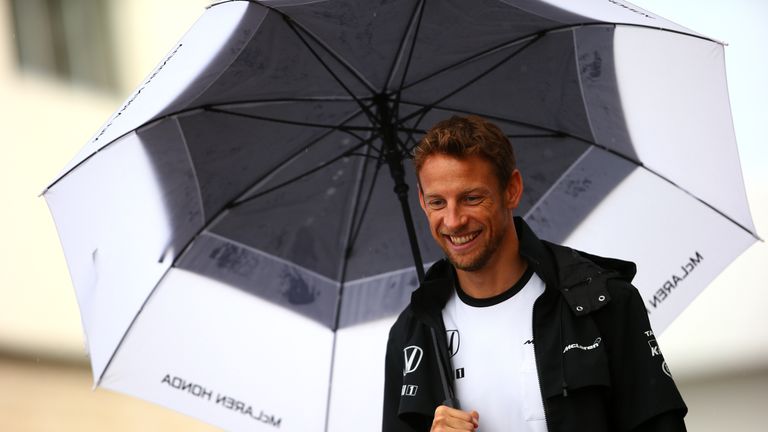 Jenson Button says the Mexican GP underlined how much work McLaren and Honda have to do over the winter if they are to make big improvements for 2016.
Although their weekend was compromised by penalties for engine and gearbox changes, with Button and Fernando Alonso picking up a combined 70-place grid drop, McLaren were still vying with Sauber near the back of the field on outright pace.
The team drew encouragement from the MP4-30's performance in qualifying, when they lapped only 0.3s slower than Mercedes through the twisty second and third sectors of the lap, but the Honda engine was shedding over a second to the frontrunners on the circuit's long straights.
Button finished the race in 14th place, ahead of only the two Manor cars, and conceded the positives couldn't mask the team's overall pace deficit.
"The car was working better there [in the slower sections]. When Bottas lapped me, I dropped back one-and-a-half seconds, and I actually caught him and got into the DRS zone," the 2009 world champion told Sky Sports News HQ.
"Those sort of sections it's working pretty well. High-speed was okay, still needs a bit of work, but the very high-speed bit without turning the steering wheel [down the straights] is pretty tricky.
"You can't do anything. I'm making myself as small as possible in the car, but we've got a lot of work to do."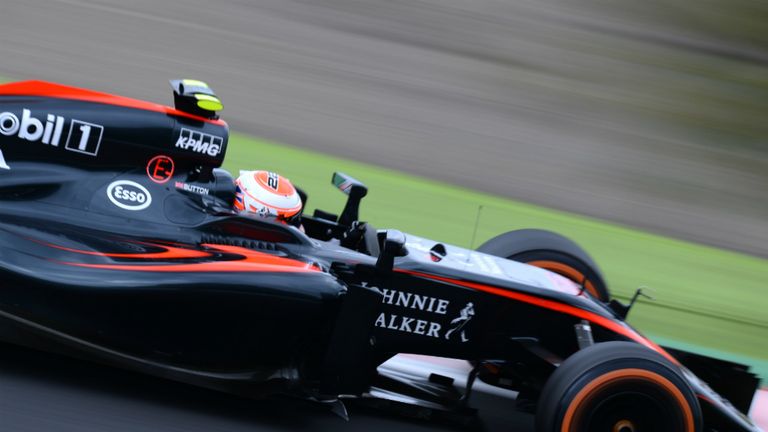 The unreliability which has blighted Honda's return to F1 also appears far from solved with Fernando Alonso's race lasting just one lap in Mexico courtesy of a problem with his car's hybrid system.
McLaren's latest DNF represented the 15th time in 17 races one of their cars had failed to make the finish and led Sky Sports F1's Martin Brundle to state during commentary: "I don't think crisis is too strong a word now for the situation that Honda are finding themselves in."
Button side-stepped talk of a "crisis" but did add: "We've lost more power than most at this altitude for some reason, I don't know why. Normally you'd think it'd bring everyone closer together. But it really hurt us here.
"Hopefully Brazil will be a bit better, then Abu Dhabi, and then we can enjoy the winter and look forward to next year."
While Button has already ruled out victories for McLaren in 2016, Alonso has insisted that the kind of huge performance jump they need to bridge the gap to the front isn't impossible.
Speaking in Mexico, the Spaniard said: "Aerodynamically we have some improvements that we introduced in Austin and the car is delivering what we expected. Also the engine is improving every race and definitely with the spec. four there is more performance there.
"The whole package is improving every race and, let's say, it's not unfortunate that the season is finishing because we very much want to finish this championship and think into 2016. But we have a very positive trend in the package that hopefully we keep even without testing and racing in the winter."
Watch the Brazilian GP live on Sky Sports F1. Race-show coverage begins at 2.30pm on Sunday November 15 with lights out at 4pm. Watch all three days of the Brazilian GP for £10.99 on NOW TV. No contract.