Brazilian GP driver ratings
Rosberg, Vettel and Hulkenberg star but it's another lacklustre weekend for the world champion and another no-show from the second Ferrari...
By William Esler and James Galloway
Last Updated: 16/11/15 4:20pm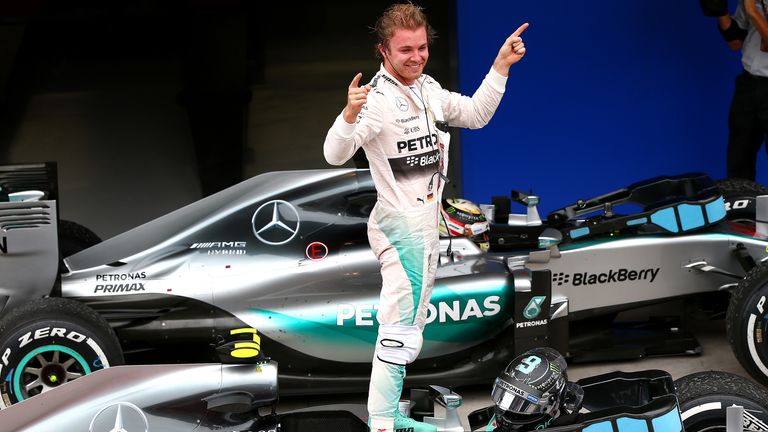 A fantastic display from Nico Rosberg saw him complete the pole position and race win double for the second race in a row. The Mercedes driver always seemed to have the race under control and even when Lewis Hamilton started to close the gap, Rosberg subsequently insisted he was simply preserving his tyres.
If only Rosberg could have produced these kind of performances earlier in the season the title fight could have looked very different. Anyone watching the previous two races would be forgiven for thinking it was Rosberg and not Hamilton who was the runaway world champion.
Rating out of ten: 9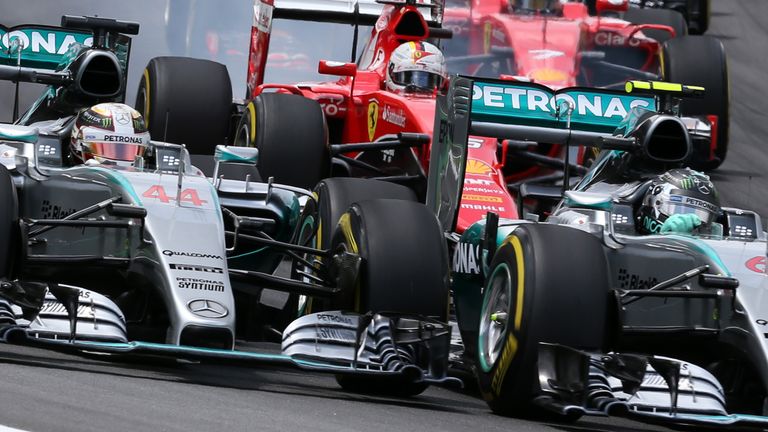 This was a weekend when Lewis Hamilton appeared somewhat out of sorts. Understandable perhaps, given the world championship is wrapped up and his pre-race preparations were somewhat unconventional, but Brazil marked the the second successive event where he was beaten in both qualifying and the race by his team-mate and the world champion does not appear the same driver he was earlier in the season.
He hasn't been on pole position since Monza, six races ago, and appeared bereft of answers to Rosberg's race pace in Brazil.
Much was made of Rosberg's pre-podium reaction in Austin, but Hamilton made a point of keeping his helmet on and avoiding interaction with his team-mate after this Sunday's race. He also strangely missed the post-qualifying photo call for the top three drivers. All in all, an unexceptional weekend for the world champion.
Rating out of ten: 7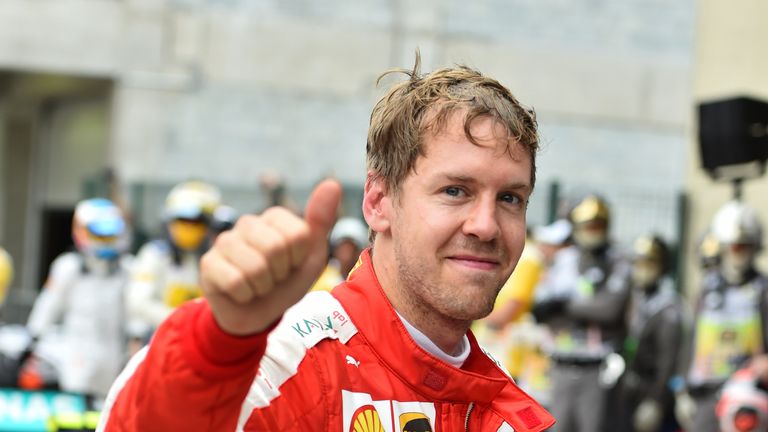 Once again best of the rest was all Sebastian Vettel could aim for and he arguably pushed the Mercedes drivers harder than he should have been capable. The German was less than seven seconds behind Hamilton at the line and within 15 seconds of race winner Rosberg - a result which flattered the Ferrari package. Just look at how far back the team's other car finished.
It was a quiet race for Vettel, stuck somewhat in a race of his own unable to race the Mercedes cars, but comfortably ahead of his team-mate behind. Nevertheless it was another fine drive and Vettel has certainly rebuilt his reputation after losing the intra-team battle to Daniel Ricciardo at Red Bull last year.
Rating out of ten: 9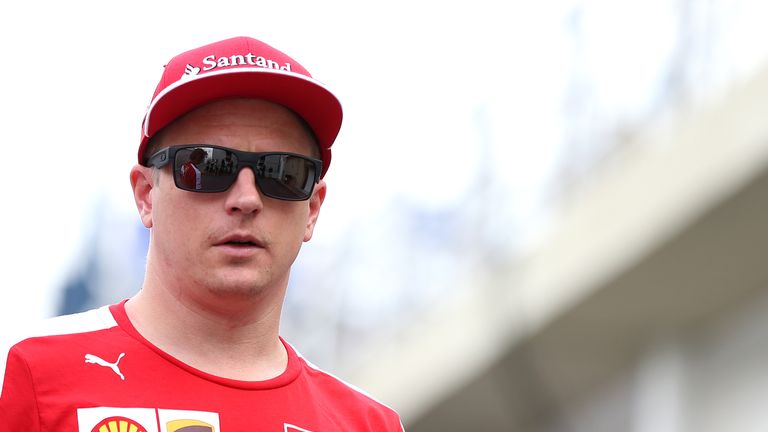 Well, at least Kimi Raikkonen avoided Valtteri Bottas this time. In fact, fourth place, one position behind team-mate Vettel, represented the Iceman's best result since Japan in September - although that says more for the Finn's accident-filled run of races rather than anything particularly eye-catching about his performance in Brazil.
Raikkonen's final half-minute deficit to the lead Ferrari at the chequered flag was skewed by the fact that, unlike Vettel, the Finn stuck with a two-stop strategy and was shedding seconds of time on well-worn medium tyres to the flag. Reverting to an old engine for the race wouldn't have helped either. But what wasn't skewed was the fact he again had no answer to the German's pace all weekend - he qualified three tenths behind and was already over 10 seconds adrift in the race when his team-mate switched to a three-stop plan on lap 32.
A spin into the gravel in practice hardly boded well for his weekend, but at least Kimi kept his nose clean thereafter to do the back-up job Ferrari in the very least will require from him again in 2016 if they are to take on Mercedes for the world titles.
Rating out of ten: 6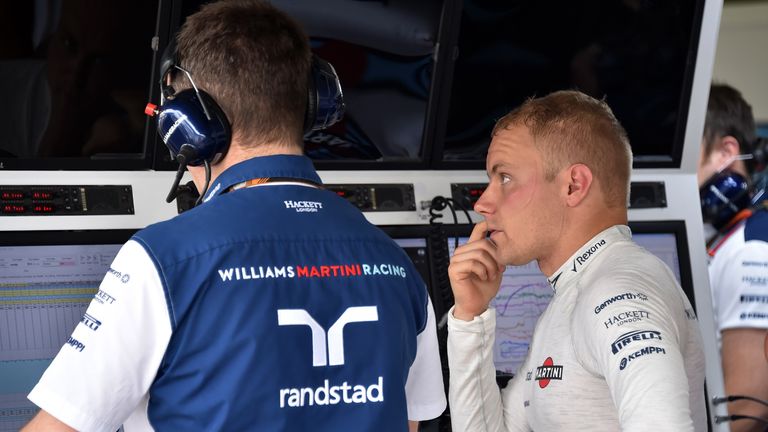 There was no question about who Williams' top performer was in Brazil as Valtteri Bottas made surprisingly light work of upstaging Interlagos veteran Felipe Massa. Williams routinely found themselves in F1's version of 'no man's land' at the start of the season and they were stuck there again this weekend, with Bottas finishing the race half a minute behind Raikkonen but 16 seconds ahead of Hulkenberg.
Splitting the Ferraris in qualifying was a noteworthy achievement, although Bottas was unable to take up his position on the second row owing to a three-place penalty for committing one of motorsport's cardinal sins - overtaking under red flags. Although the stewards accepted the situation was marginal, it was the Finn's only obvious error of the weekend. Still, he got two of those places back almost immediately thanks to a strong start and made his tyres last on a two-stop strategy. His 10 points for fifth secured Williams third in the championship and means he remains a point clear of Raikkonen for fourth in the drivers' standings heading to Abu Dhabi.
Rating out of ten: 7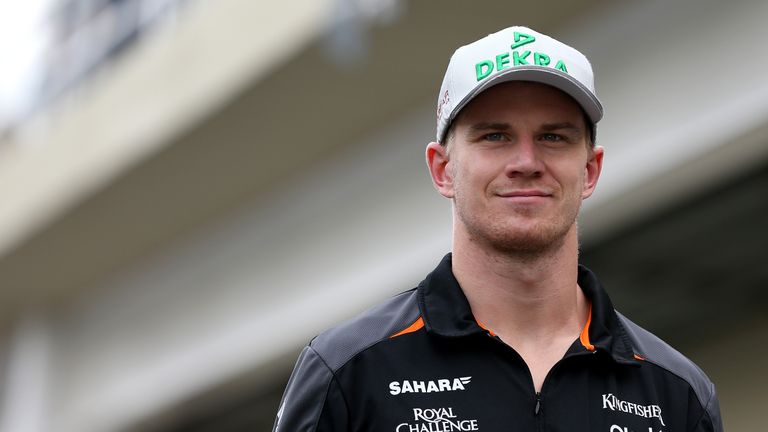 Welcome back Nico Hulkenberg. Having slipped into uncharted territory since the summer break - the shadow of Sergio Perez - the German was back on his 'A' game this weekend. For whatever reason, Interlagos brings out the best in Hulkenberg and sixth in qualifying, which became fifth on the grid, was seven places better off than his Mexican team-mate.
Although he lost places to Bottas and Kvyat at the start, Force India successfully navigated Hulkenberg back ahead of the Red Bull at the first stops with the kind of canny undercut the former champions normally pull on everyone else. One more stop meant Hulkenberg had to engage in plenty of tyre management, but he managed it with aplomb to come home a fine sixth.
Rating out of ten: 9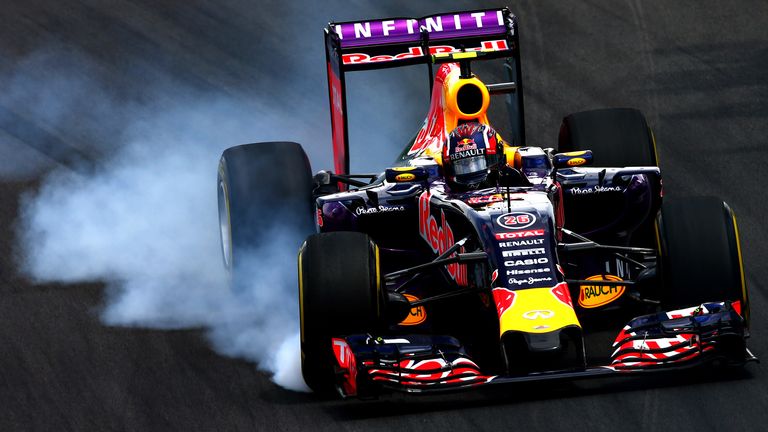 With Daniel Ricciardo taking the grid-penalty-guaranteed leap of faith and trying out Renault's supposedly new-and-improved engine at Interlagos, team-mate Daniil Kvyat was always going to have a relatively free shot at extending his points advantage over the Aussie in the Drivers' Championship. A solid seventh place meant Kvyat did just that - his advantage now stands at a perhaps impregnable 10 points - but the Russian probably didn't expect to outqualify the car with the upgraded engine even before Ricciardo dropped his 10 places.
"Probably one of my best qualifying laps this year," was how the young Russian described it, although he was then frustrated in the race to drop behind Hulkenberg at the first stops. With his car not having the grunt to get back past the Mercedes-powered Force India, Kvyat picked up all Red Bull could realistically hope for from an event they used to dominate not so long ago.
Rating out of ten: 8.5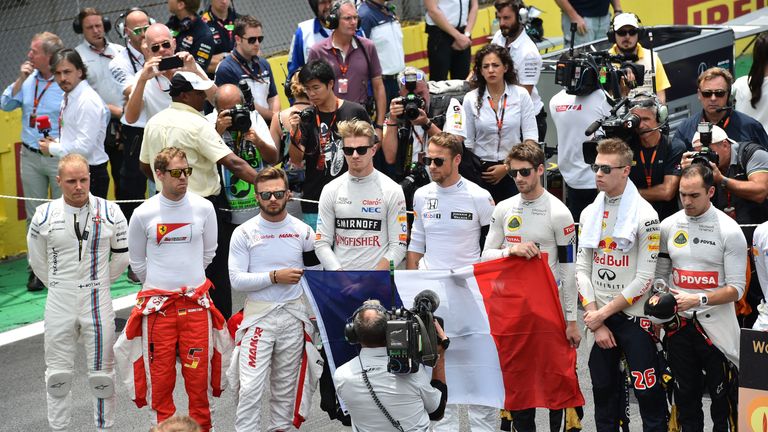 Racing with the French tricolour on his arm in the wake of Friday's terror attacks in Paris, Romain Grosjean was the front-line face for his countrymen and women who work in F1 during an emotional weekend. And given he has developed into one of the sport's most polished performers over the last few years, it was no surprise Grosjean did them proud.
Although a spin in Q2 left him 14th on the grid, Romain had already left Lotus team-mate Maldonado behind in the first knockout stage and was up into the points on the first lap of the race. Exciting duels with Perez, Verstappen, the Saubers and, later, the two-stopping Maldonado meant it was certainly an eventful afternoon, with ninth becoming eighth following Felipe Massa's disqualification. Just one more race for the Enstone team now remains before what Grosjean hopes is the start of his big American dream.
Rating out of ten: 8
'Max Verstappen pulled off so many eye-catching moves the only surprise was he came ninth,' was how the Guardian summarised a race in which F1's youngest star provided further evidence to suggest that not only is he the sport's hottest prospect, he might already be its best overtaker. It was Sergio Perez's turn to face a 'Max attack' as Verstappen went the long way round the Force India at Turn One in the move of the day.
Martin Brundle isn't one for hyperbole so when he says "that's why Max Verstappen will be a world champion," it's certainly time to take note if you, somehow, haven't already. That's six successive races in the points for the Dutchman now too - a new Toro Rosso record.
Rating out of ten: 7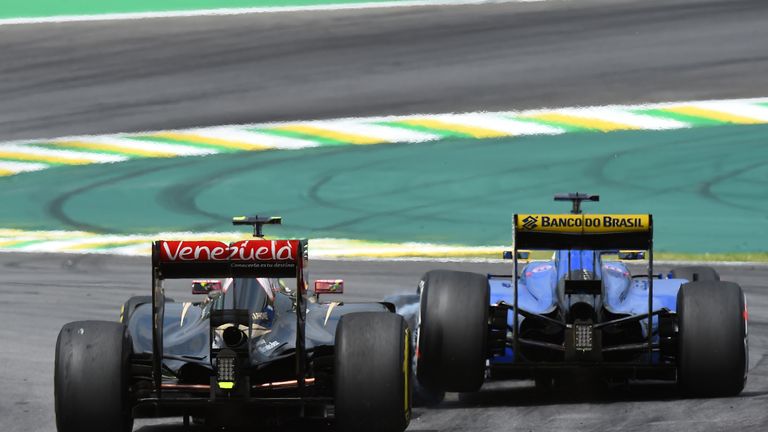 How do you solve a problem like Pastor Maldonado? After a disappointing qualifying performance he did well to follow his team-mate through the pack and pick up a points finish after Felipe Massa was disqualified. He also produced an impressive opening stint to utilise a two-stop race, going over 10 laps longer than anyone else during the opening stages.
However, the race will be remembered for yet another on track clash. He dived to the inside of Marcus Ericsson at Turn One on lap 32 of the race in Brazil and the pair made contact. Maldonado was given a timed penalty by the race stewards, but was that in part due to his reputation?
The Venezuelan went as close the apex as he could, rode over the kerb and was always going to slide wide. Did Ericsson give him enough room? Yes, the move was late, but the fact the Sauber driver didn't take the usual racing line at Turn One suggests he knew the Lotus was there.
It was far from Maldonado's worse move in F1 and he can perhaps leave Brazil feeling a little harshly treated.
Rating out of ten: 6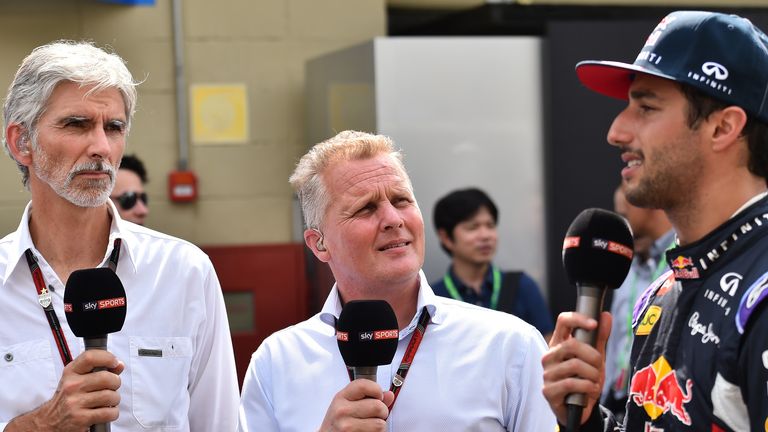 Daniel Ricciardo 'took one for the team' so to speak as his weekend was heavily compromised by running Renault's upgraded power unit.
It didn't deliver much of a step up in performance and after qualifying Ricciardo even suggested it had made him slower than team-mate Kvyat on the straights. As far as Ricciardo's Brazilian GP weekend was concerned, it certainly wasn't worth a 10-place grid penalty. However, Renault insist they needed to gather the data from running the new engine to assist with their future developments, so it may be short-term pain for long-term gain for Ricciardo.
Rating out of ten: 6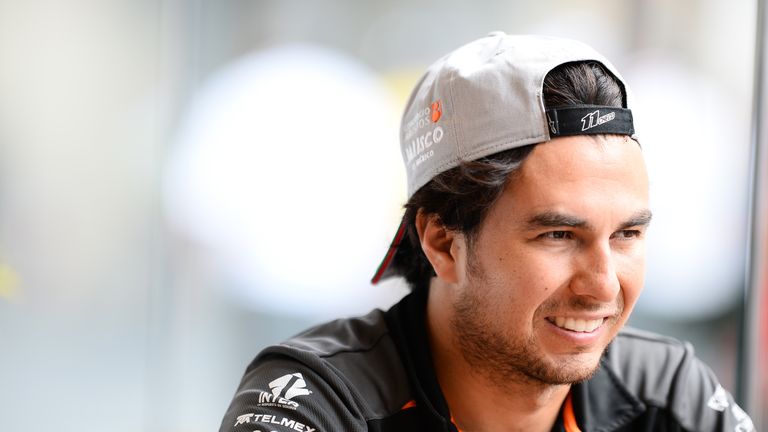 Brazil just didn't work out for Sergio Perez. After the starring, almost statemanslike-like, role he played during Mexico's return to the calendar two weeks ago, he admitted he just didn't feel comfortable with the VJM08 around the undulating Interlagos.
A set-up miscue ahead of qualifying meant he didn't have the pace to make Q3, and although he made a good start in the race to run ahead of Grosjean and Verstappen, he steadily dropped backwards, eventually finishing 12th. No points then, but he remains on course to beat Hulkenberg over the season with one round to go.
Rating out of ten: 5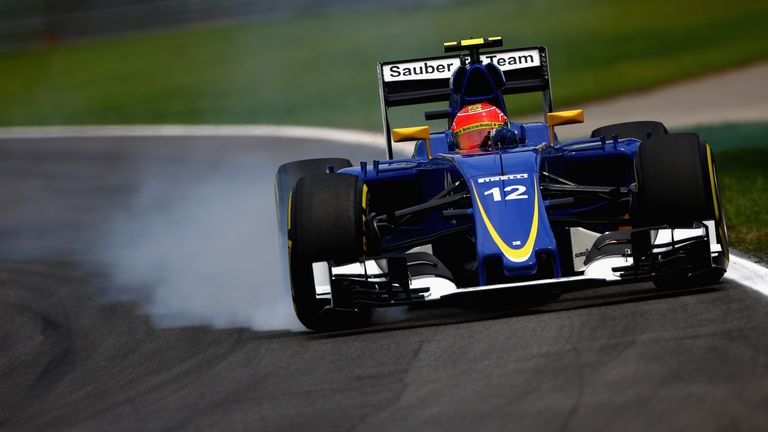 While his 13th-place finish was ultimately forgettable, Felipe Nasr says he will never forget his "very special" maiden home Brazilian GP as a race driver. The pace which took the Sauber driver to 11th in qualifying had looked promising, but he was soon relegated three places for blocking F1's other Felipe in Q1.
A good start to the race saw him run ninth on lap two, but that is as good as it would get as the team's two-stop strategy failed to pay dividends.
Rating out of ten: 7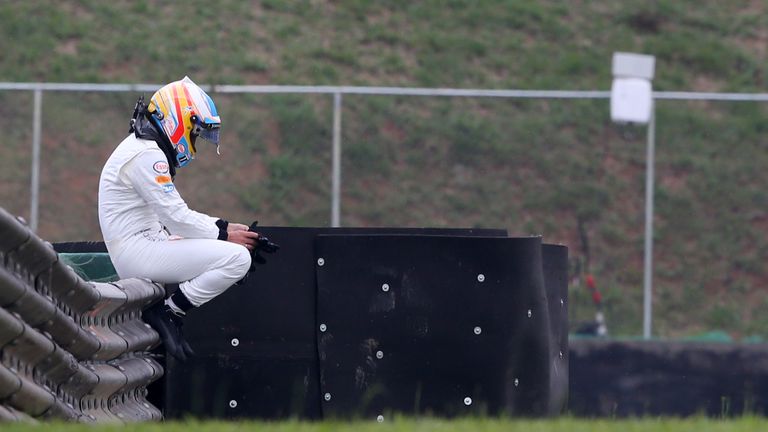 From bit-part players to comedy players for Jenson Button and Fernando Alonso this weekend as they did their level best to find something to smile about amid McLaren-Honda's seemingly never-ending malaise. The team's Interlagos form was certainly no laughing matter, particularly where Alonso's car was concerned after it suffered two engine failures in two days and couldn't set a qualifying time. 
For the record, Button finished ahead in the race by nine seconds, but the fact that both ex-world champions were simply pleased to make the finish said it all. #PlacesAlonsoWouldRatherBe? 2016 - and quick.
Rating out of ten: 7 and 6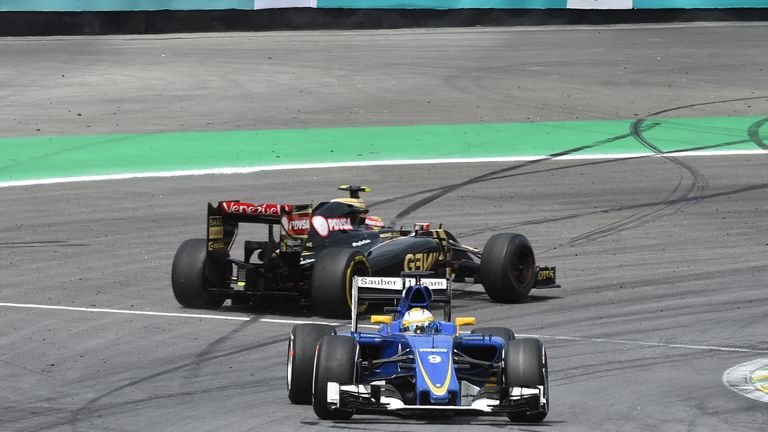 Having won the previous two qualifying battles at Sauber, Marcus Ericsson will have been disappointed to be nearly three tenths off Nasr on Saturday in Brazil. On Sunday the Swede's race was heavily compromised when contact with Maldonado sent him spinning at Turn One.
Rating out of ten: 5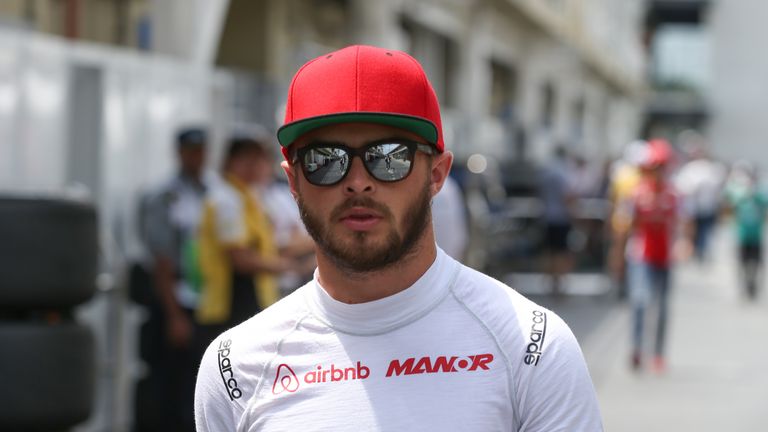 In the battle at the back, Will Stevens finally got the better of Alexander Rossi at the end of their five-race contest.
The American out-qualified the Briton and was quicker on the soft tyre earlier in the race, but that it seems was because his car was geared towards single-lap pace. The team suggested as much after the race and Stevens overhauled Rossi on medium tyre to take a much needed intra-team win.
Rating out of ten: 7 and 6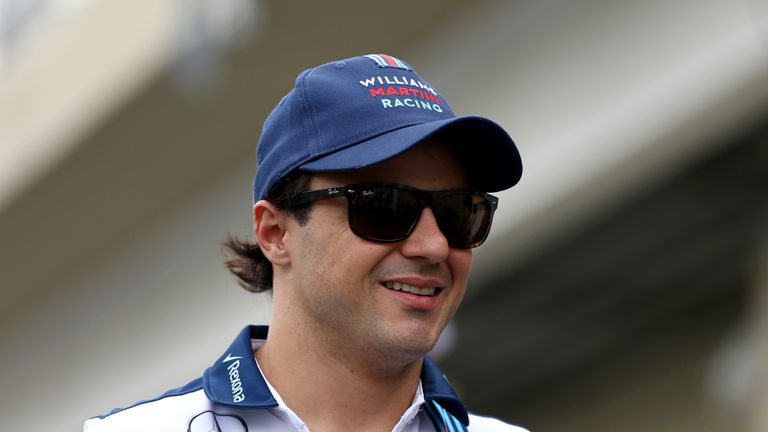 A disappointing homecoming for Felipe Massa ended with the Brazilian being disqualified from Sunday's race.
Beaten in qualifying by team-mate Valtteri Bottas by around three tenths, eighth on the grid was a poor performance on a track that was supposed to suit Williams. He failed to make any progress in the race either on a substandard weekend for Massa.
Rating out of ten: 5
Did not finish: Carlos Sainz
Don't miss the F1 Midweek Report for analysis of the Brazilian GP and all the latest F1 news. NBC's F1 reporter Will Buxton and journalist Peter Windsor join Natalie Pinkham on Sky Sports F1 at 8:30pm on Wednesday.