Ferrari aware of threat from behind after Force India, Red Bull impress in Abu Dhabi GP practice
Vettel and Raikkonen acknowledge Force India and Red Bull's Friday pace as Mercedes dominate again; Perez and Hulkenberg hope they can challenge bigger teams
By James Galloway in Abu Dhabi
Last Updated: 27/11/15 5:29pm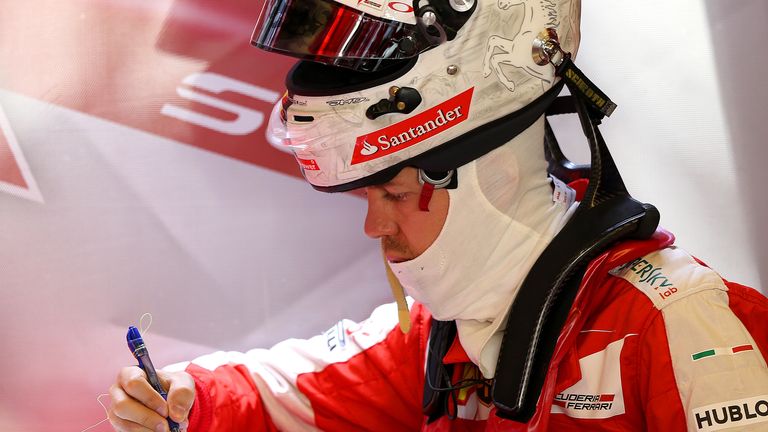 Ferrari are looking over their shoulders at the Abu Dhabi GP after rivals Red Bull and Force India outpaced them in practice ahead of Sunday's season finale.
For the fifth time in their runaway 2015 campaign, champions Mercedes finished first and second in both of the opening day's practice sessions with their single-lap advantage consistently over six tenths of a second around the Yas Marina Circuit.
Ferrari, Mercedes' closest challengers all season, wound up only fifth and seventh fastest in Practice Two as Force India's Sergio Perez and Red Bull's Daniel Ricciardo delivered quicker laps on the supersoft tyres.
Although the Scuderia fared better on the longer runs relative to Mercedes, with tyre wear proving an issue during Friday's longer runs, Sebastian Vettel and Kimi Raikkonen are aware of the competition being posed from elsewhere.
"I think we can still improve and we have to improve," said Vettel, whose fifth-fastest time was seven tenths adrift of Mercedes' leading pace and one tenths back on Perez.
"We are a little bit too far behind, I would like the gap to be smaller, and bigger to the cars behind. Force India was surprisingly quick and so was Red Bull Racing."
Team-mate Raikkonen, who lapped a tenth slower on the supersofts, added: "The Mercedes seems to be very fast and there are other cars also that are fast, so we'll try to do as good as we can tomorrow and be in a good space for the start of the race."
Ferrari have routinely qualified with at least one car, usually Vettel, on the second row behind Mercedes this year but the pace shown by Force India and Red Bull in practice, combined with the usual spectre of Williams coming to the fore on Saturday, could complicate matters.
"Ferrari and the Red Bulls put their lap a bit earlier than us, so there is a bit of track improvement there. But still it was a very strong lap which made we feel happy with the balance as well," said third-fastest Perez.
"Generally, Williams carry quite a bit of fuel on Fridays from what we've seen for some reason. We can give them a good run tomorrow. Ferrari will be strong, Red Bull as well. But we can be up there fighting with them."
But while both Force India drivers were pleased with the VJM08's single-lap form, they warned that the team had work to do to ensure its race pace was similarly as competitive.
"On the long-run, we don't have much information as I only managed to do six, seven laps on the prime tyre," added Perez, whose long run was cut short by a rear brake fire.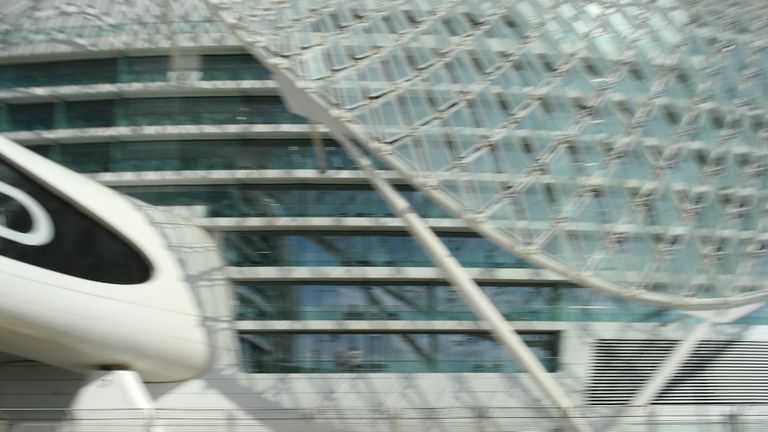 "Not so happy in the long-run pace with the balance, so that's something we have to analyse tonight to get the best compromise between qualifying and the race. Obviously the race is the main priority for us."
Team-mate Hulkenberg, who finished eighth, added: "Over one lap it's easier, but the long-run thing on Sunday, that's more the area we have to work on to be competitive there."
Red Bull, meanwhile, are also hoping to find themselves in the fight behind Mercedes as they aim to end a turbulent season strongly.
"You do want to end on a high. Going home for Christmas it would make that extra beer taste a bit sweeter!" Ricciardo told Sky Sports F1. "Today was really good. This evening went well and I was really happy with the session."
Watch the Abu Dhabi GP live on Sky Sports F1. Race-show coverage begins at 11:30am on Sunday with lights out at 1pm. Watch the Abu Dhabi GP for £6.99 on NOW TV. No contract.