Lewis Hamilton defends off-track lifestyle after Ron Dennis remarks
"Maybe it's not that me that needs to be doing any changes," says Hamilton after his old boss suggested he wouldn't be behaving the same way at McLaren
By James Galloway in Abu Dhabi
Last Updated: 29/11/15 9:34am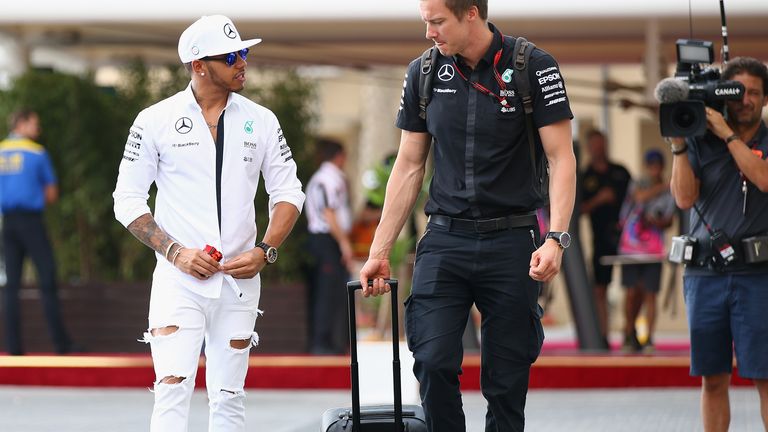 Lewis Hamilton has dismissed comments from his former mentor Ron Dennis about his lifestyle away from F1.
Dennis, the McLaren chairman who guided Hamilton's career all the way from the driver's teenage years to his first F1 title success in 2008, expressed disapproval over the now-Mercedes man's well-publicised activities off track at a marketing conference earlier this week.
Admitting he viewed Hamilton with "mixed emotions", Dennis said: "If he was at McLaren he wouldn't be behaving the way he is because he wouldn't be allowed to... He's shaking off some chains he didn't want to have."
Hamilton, who left McLaren in 2012 to join forces with a Mercedes team with which he has since won back-to-back championships, was asked for his response to his ex-team boss's comments in Abu Dhabi on Saturday night.
"I don't really have a response to it. Why he's talking about to me, I don't know. Maybe they don't have too many other positive things to talk about," said Hamilton, in reference to McLaren's dismal 2015 season.
"Ultimately that's probably why I'm here and three-time world champion. Even so, who I am today is who I am and I would behave this way regardless of who I was working for. I don't feel like I behave wrongly.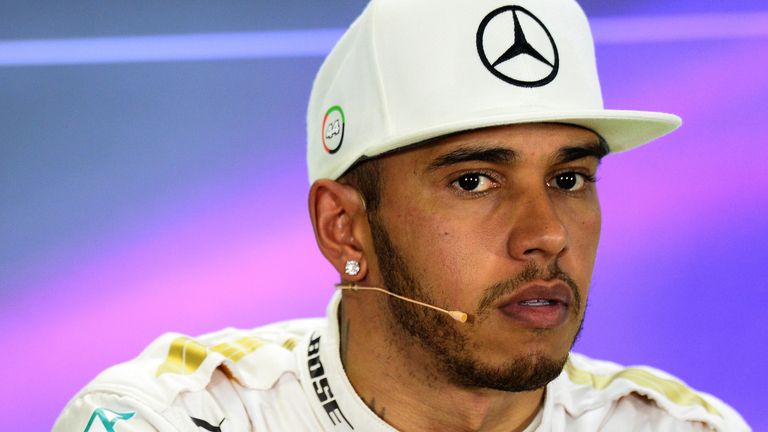 "Just because I do other things outside of the sport I don't think it's a negative, it's obviously been a positive impact on my career."
And, in a final pointed remark, Hamilton added: "Maybe it's not that me that needs to be doing any changes."
Since Hamilton's departure from McLaren three years ago, his old team have failed to win a race in 56 attempts - the longest drought in the Woking outfit's illustrious history.
Watch the Abu Dhabi GP live on Sky Sports F1. Race-show coverage begins at 11:30am on Sunday with lights out at 1pm. Watch all the Abu Dhabi GP for £6.99 on NOW TV. No contract.