F1 driver ratings: 2015 averages
Who were the standout stars and who were at the back of the grid?
By Pete Gill, William Esler and James Galloway
Last Updated: 03/12/15 3:36pm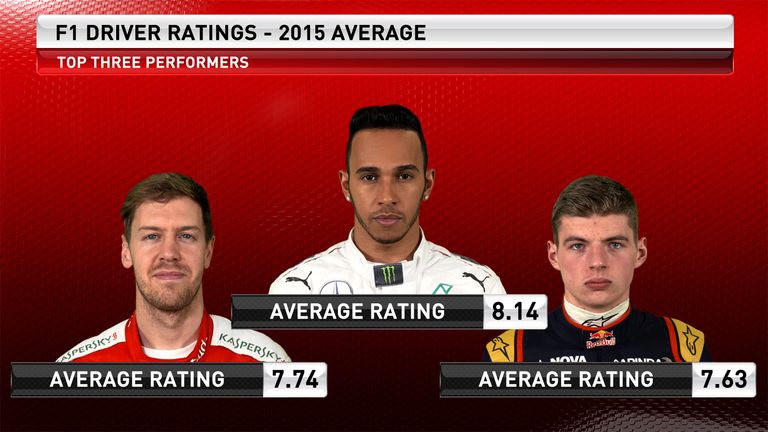 Throughout 2015, Sky Sports have rated the drivers out of 10 following each Grand Prix of the season.
Having crunched the numbers, we've worked out the average score for the season. For those drivers who had races where they weren't given a rating, their average has been worked out based on the number of events they did score in.
World champion Lewis Hamilton emerged top of the ratings after a remarkable campaign saw him wrap up the 2015 title with three races to spare. His average rating was 8.14 out of 10.
Sebastian Vettel's impressive first year at Ferrari saw him finish second in our ratings with an average of 7.74, with Max Verstappen completing the top three. Despite it only being his second season out of karts, the teenager didn't look out of place on the F1 grid, finishing with an average rating of 7.63.
Check out how all 21 drivers rated in 2015