Who controls the future of F1? Decoding the sport's power battle
With Bernie Ecclestone 'set to go to war' with F1's engine manufacturers, we untangle the political web in the paddock
By William Esler
Last Updated: 17/12/15 6:39am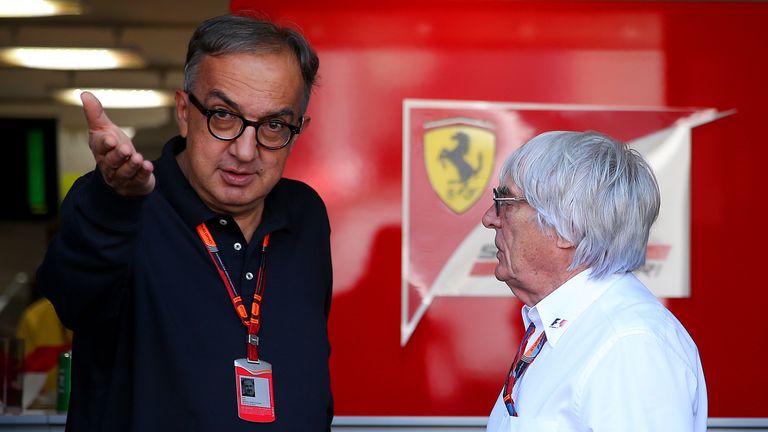 Why does Bernie Ecclestone feel the manufacturers have too much power?
The new rules introduced at the start of 2014 turned Formula 1 from an aero-dependent sport into an engine formula. With Ferrari and Mercedes powering eight of the 11 teams in 2016, the fear is that they can effectively dictate the running order - and off-track voting rights - through their supplies to customers. This was evident by Red Bull's struggles to find an alternative 2016 engine supply, with both Ferrari and Mercedes wary of being beaten by a customer.
"Really and truly Mercedes should have supplied an engine," Ecclestone told Sky Sports News HQ. "If they were to have given an engine to Red Bull, none of these things would have come up."
More broadly, a shortage of manufacturers also strengthens Ferrari and Mercedes' negotiating position around the future of the sport. Do they need F1 as much as F1 needs them? The withdrawal of any of F1's four existing engine makers - Ferrari, Mercedes, Renault and Honda - would inflict grievous upheaval and Ecclestone is wary of how manufacturers can change their business models in an instant after seeing Honda, Toyota and BMW all leave the sport in quick succession at the end of the noughties.
'The whole engine saga will run and run these next few months, and in reality it's just a political football while we have an arm wrestle about who now controls F1. Mercedes and Ferrari have become all powerful with the only decent engines on the grid,' says Sky F1's Martin Brundle.
What has happened so far?
The current power struggle has erupted after Ferrari exercised their veto to block a proposal to introduce budget engines, scuppering any prospect of an amicable truce being agreed, at least in the short term.
Ecclestone's plan to introduce cheaper, less complicated engines in 2017 had, depending on the balance of performance, the potential to make Ferrari and Mercedes' power units uncompetitive and even obsolete - threatening their current customer base. 
After the proposal failed to carry the F1 Commision, Ecclestone has been mandated to rewrite the rules again and, most recently of all, Ferrari have threatened to quit F1 if the engine regulations are 'dumbed down' to their disapproval. 
Why would Ferrari block cheaper engines?
The simple answer is money. Ferrari admitted they vetoed the plans for a cost cap on customer supplies to protect their commercial interests.
"We exerted our veto in compliance with our legitimate commercial right to do business as a powertrain manufacturer," team principal Maurizio Arrivabene said. "It's not a position against the other teams, it's a position that's defending a commercial principle."
Although increasingly fierce rivals on the track, world champions Mercedes have broadly echoed Ferrari's stance. Toto Wolff has made clear the world champions already lose money on their customer engine programme, and although open to discussing the cost debate and finding workable solutions for smaller teams, they are opposed to any equivalency formula.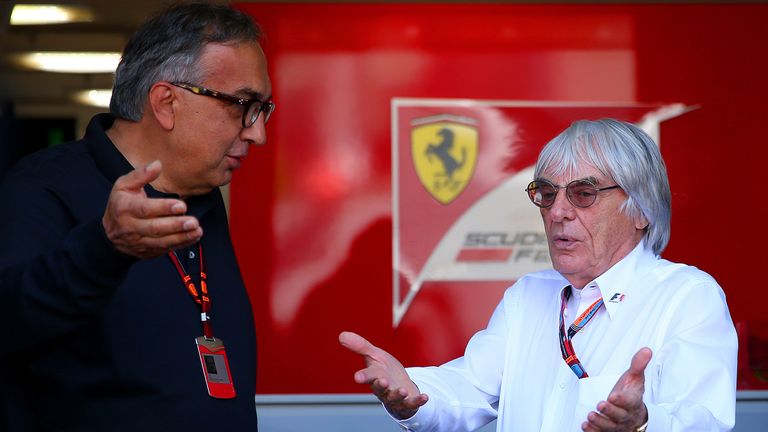 Can Ferrari afford to provide cheaper engines?
While the exact details of F1's commercial deals remain a secret, it is widely known that Ferrari receive more money from FOM than any other team on account of being ever-present in the sport.
However, as with any business, decisions have to make commercial sense and with Ferrari now listed on the New York Stock Exchange, investors won't want to see the team doing deals that lose the company millions of pounds.
"People look after themselves rather than looking after the business. What these teams have got to understand is they're all part of the business," said Ecclestone. "They have 65 per cent of the income of the business and they're not treating it like that - they treat their team as completely individual and don't really give a damn about anybody else," countered Ecclestone.
What will Ecclestone's next move be?
The budget engine plan was unlikely to ever come to fruition, but it created shockwaves throughout the sport and led to the World Motorsport Council voting to give a mandate to FIA president Jean Todt and Ecclestone 'to make recommendations and decisions regarding a number of pressing issues in Formula One such as governance, Power Units and cost reduction'. 
When will Ecclestone and Todt present their plans?
Todt and Ecclestone intend to deliver their proposals by January 31, 2016.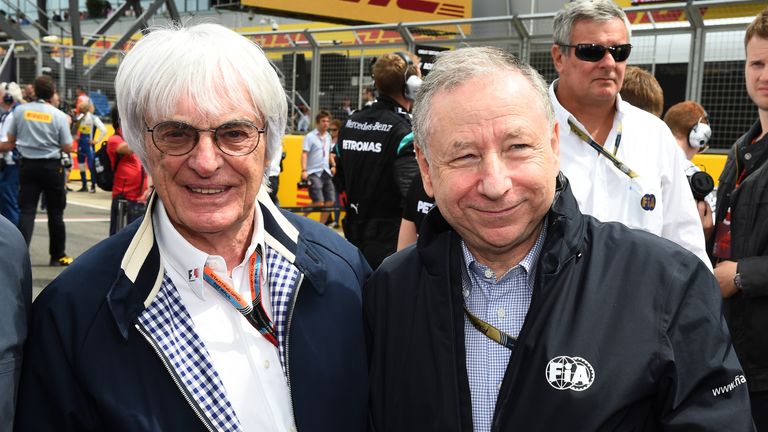 Can Ferrari just veto the proposals Ecclestone and Todt put forward?
The Scuderia have already threatened to take their objections further by quitting the sport altogether. "It would be a huge shame [if Ferrari quit F1], but Ferrari cannot be put in a corner on its knees and say nothing," said president Sergio Marchionne. "We go to the track to prove to ourselves and to everyone our ability to manage the power unit. If we begin to undermine this advantage, Ferrari has no intention of racing."
According to Ecclestone, Ferrari have also already complained to the FIA that the mandate is a violation of the sport's commercial agreements. It's understood the Scuderia were alone in voting against giving the mandate at the WMSC meeting.
What happens if Ferrari attempted to invoke their veto again? It seems the situation could get rather messy. Speaking to Sky Sports last week about what the manufacturers could do if they didn't like the plans being proposed, the F1 supremo said: "If you like it, good, if you don't, sorry, but you've a choice of stop [competing in F1] or you can arbitrate."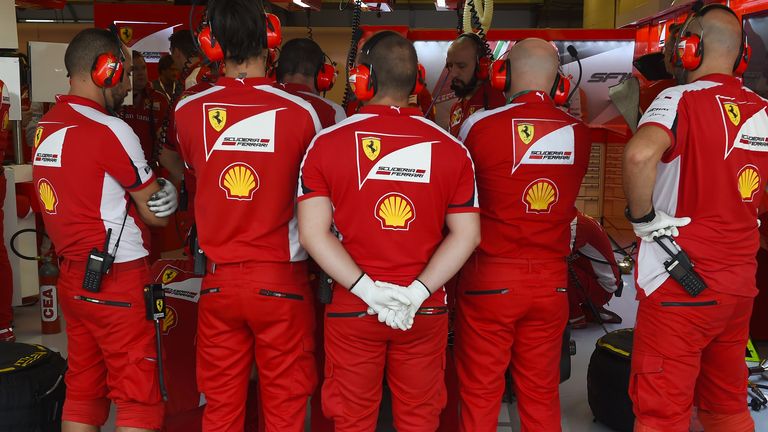 Why are cheaper engines such a key issue?
The move from V8s to V6 hybrid units saw supply costs soar. Caterham disappeared, while Manor barely survived and rumours with regard the health of Sauber, Force India and Lotus' finances were never far from the headlines in 2015.
Cheaper engines wouldn't only help those teams survive but also become more competitive as the money saved could then be invested in the chassis.
Such a scenario would be a win-win for Ecclestone as a more competitive series would demand higher commercial fees from sponsors and it could ease pressure on he and CVC Capital Partners - who own F1's commercial rights - to give more money to the midfield teams.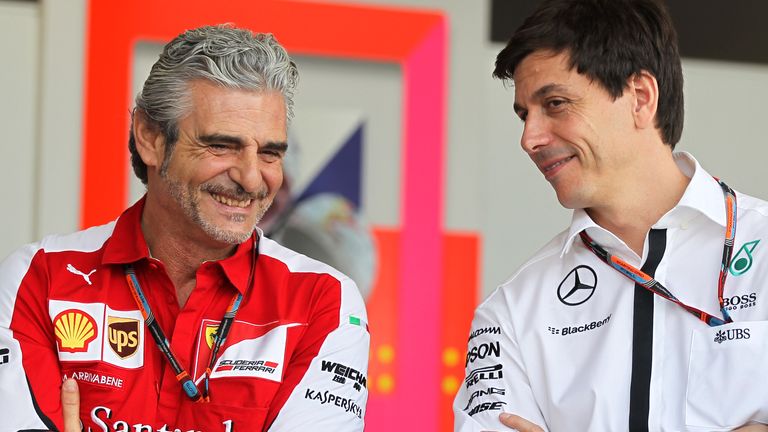 Are the teams doing anything themselves?
The manufacturers have a deadline of January 15 to come up with their own proposals to reduce costs. These are thought to include reducing the number of penalty free engines from four to three to increase engine life, freezing development of certain components and creating a standardised parts list to reduce costs.
Whether Mercedes, Honda, Ferrari and Renault - the sport's four engine providers - can reach agreement on where to make the sought-after savings remains to be seen. For now, at least, the ball is back in their court.