Damon Hill feels Williams should swap Mercedes engines for Honda
Sky Sports F1 pundit believes team cannot challenge for championships with same engine as Mercedes team
Last Updated: 19/01/16 10:56am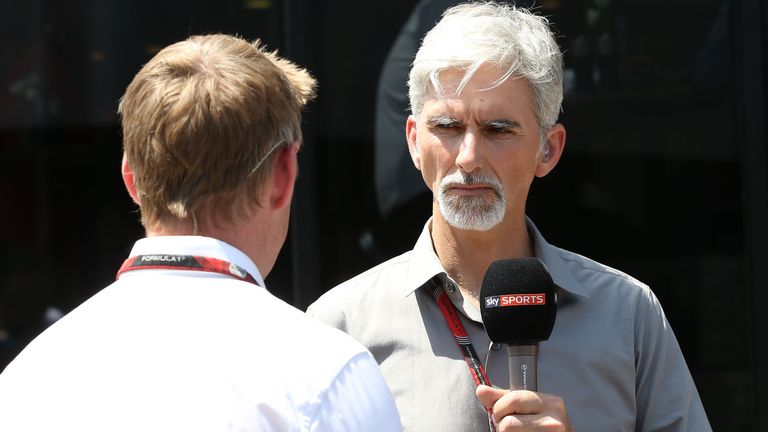 Sky Sports F1's Damon Hill feels Williams must ditch their Mercedes engines if they are to return to winning ways and challenge for championships.
Hill won his 1996 world title driving for the Grove team, but in the last 11 years they have won only one grand prix.
A dramatic turnaround saw Williams jump from ninth in 2013 to third in the constructors' championship in 2014 and 2015, but to make the next step Hill feels the team need to swap Mercedes power for Honda power.
"I sort of suggested to Claire [Williams] last year that the problem is they have the same engine as the Mercedes team and that is always going to be a barrier between them winning a championship and Mercedes themselves winning a championship," Hill told Sky Sports.
"I think as a team wanting to win the outright championship strategically they would be better off with another engine and I think the only other engine you can think of is a Honda.
"I would have liked to have seen Williams opt to go with the Honda engine, I think Honda are going to fight back.
"They had an absolutely catastrophic year last year, but they learnt a lot, I could be wrong, but if they make the sort of impression they should do, then for Williams to get ahead of Ferrari and Mercedes they are going to have to have a different engine to the Mercedes team."