Azerbaijan race to run at twilight as 2016 start times confirmed
6pm local start for Baku race, which is 2pm BST; Season-opening Australian GP to start at 5am in UK, with race exclusively live on SkyF1
By Sky Sports Digital
Last Updated: 21/01/16 5:09pm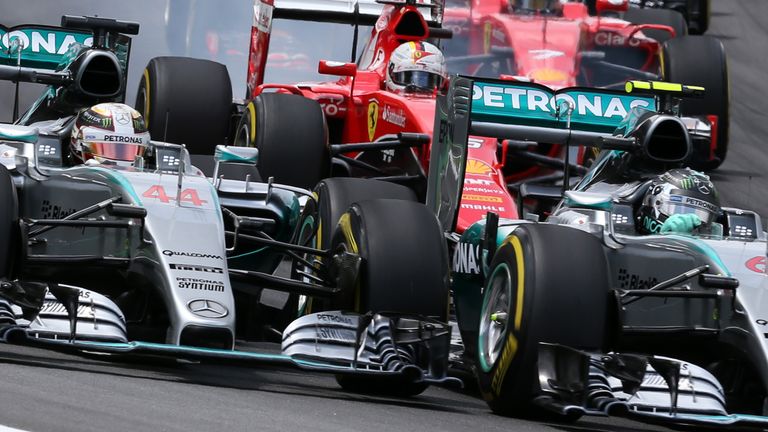 The inaugural European GP in Azerbaijan will be a twilight race after a 6pm local start time was confirmed for June's Baku event.
With the timings for 2016's record 21-race calendar released, Azerbaijan has been listed to start at 6pm local time for both qualifying and the race on June 18-19, which is 2pm BST.
Sunset in Baku, Azerbaijan's capital city, will not occur until 9.15pm in mid-June, making the grand prix the sport's latest twilight event.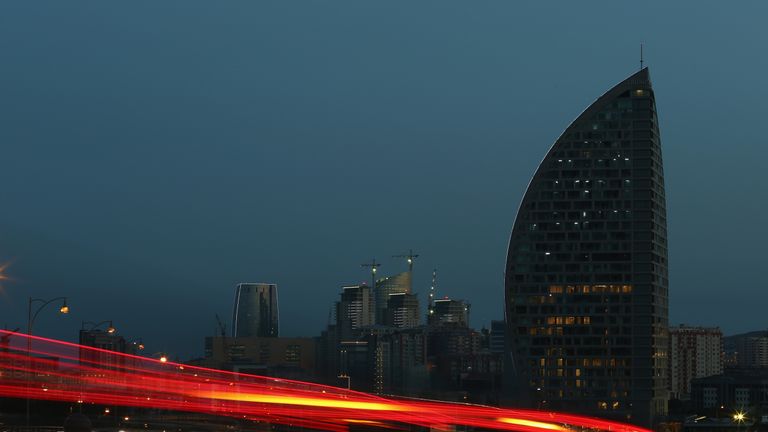 The start times of five races were moved forward by an hour last year after recommendations by the Accident Panel which looked into Jules Bianchi's accident at Suzuka in 2014. They requested that GP start times shall not be less than four hours before either sunset or dusk, unless they are designated night races.
The scheduling of Azerbaijan's F1 debut has provoked controversy with race day clashing with the finale of the Le Mans 24 Hours. The prestigious endurance race concludes at 2pm BST on Sunday June 19.
Elsewhere on the calendar, the session times largely remain the same as 2015.
Sky F1 viewers will be able to watch the season-opening Australian GP, which is exclusively live on the channel, at 5am on March 20.
Bahrain and Singapore remain F1's two full night races, starting at 6pm and 8pm local time respectively, while the traditional European races, including the British GP in July, begin at 1pm UK time as usual.
2016 F1 grands prix - UK start times
March 20: Australia - 5am (GMT)
April 3: Bahrain - 4pm (BST)
April 17: China - 7am (BST)
May 1: Russia - 1pm (BST)
May 15: Spain - 1pm (BST)
May 29: Monaco - 1pm (BST)
June 12: Canada - 7pm (BST)
June 19: Azerbaijan - 2pm (BST)
July 3: Austria - 1pm (BST)
July 10: Great Britain - 1pm (BST)
July 24: Hungary - 1pm (BST)
July 31: Germany - 1pm (BST)
August 28: Belgium - 1pm (BST)
September 4: Italy - 1pm (BST)
September 18: Singapore - 1pm (BST)
October 2: Malaysia - 8am (BST)
October 9: Japan - 6am (BST)
October 23: USA - 8pm (BST)
October 30: Mexico - 7pm (GMT)
November 13: Brazil - 4pm (GMT)
November 27: Abu Dhabi - 1pm (GMT)