Sebastian Vettel says Ferrari focused on big 2016 title picture
Sebastian cautious after Marchionne's "team to beat" prediction
By James Galloway
Last Updated: 27/01/16 11:04am
Sebastian Vettel says it is too early to say Ferrari can beat Mercedes in 2016's first race in Australia and insists success over the whole season is what counts.
After a big improvement in form last year, when they rebounded from a winless 2014 to claim three victories and emerge as Mercedes' closest challengers, Ferrari are expected to take another step closer to F1's back-to-back world champions in the new campaign.
Ferrari president Sergio Marchionne has already ratcheted up anticipation levels by suggesting they can be "the team to beat" when the season commences in Melbourne on March 20.
Vettel returned to full testing action on Tuesday at Pirelli's wet tyre test at Paul Ricard, although he was driving last year's car as the new 2016 model is not making its debut until pre-season testing proper begins in Spain next month.
The four-time champion says Ferrari's race team are aware of the growing expectations around them, and although victory in Australia would be welcome, they are still focused on the bigger 2016 picture.
"We don't need our president to tell us we must win in Australia, as that is something we should already know," he told Italy's Gazzetta dello Sport newspaper.
"We all want that and we know that the gap with Mercedes last season was large before we closed it. Something has changed and we will see how things are after testing, but we shouldn't make proclamations at this time.
"The development of the new car continues and we will certainly try to win in Melbourne, or earn as many points as possible. Given there are 21 races, if someone asked me whether I would like to win right away or if I would rather win the title, well there is no comparison."
Since the end of Michael Schumacher's record era of domination in 2004, Ferrari have only twice triumphed at the season-opener - in Australia in 2007 and Bahrain in 2010.
Vettel himself has only once won the first race in eight attempts.
"I plan on going to Maranello a few times to work with the simulation programme in order to be ready," he said. "I must also improve my physical conditioning, especially after the Christmas period."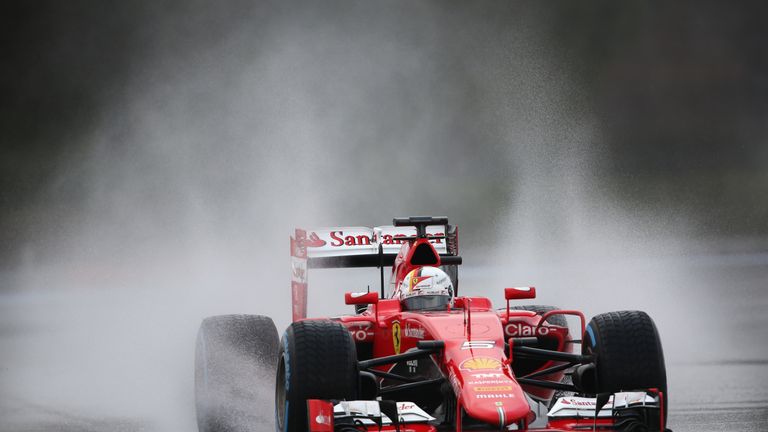 The Italian publication reports that Ferrari will launch their car on Friday February 19, three days before winter testing begins.
The team have already confirmed their new car will be unveiled online.