Barcelona F1 testing, Day Four: Kimi Raikkonen puts Ferrari back on top
Raikkonen gives Ferrari SF16-H first place for third time in four days; Coolant leak restricts McLaren to three laps; Haryanto crashes out
By James Galloway in Barcelona
Last Updated: 05/03/16 10:56am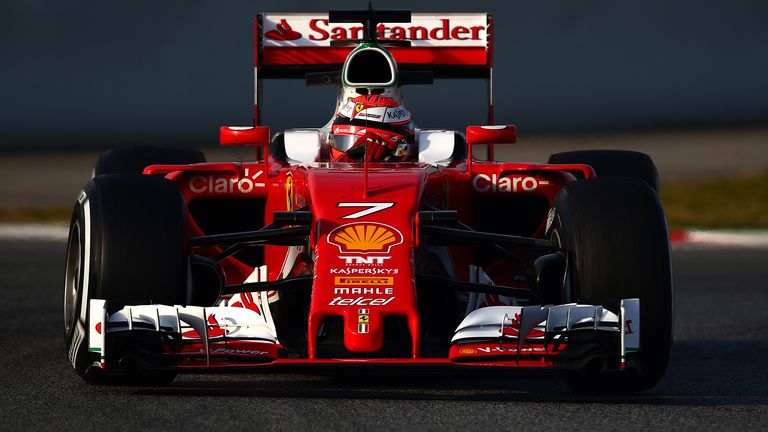 Ferrari confirmed their fast start to 2016 testing by setting the pace again on the final day of the first Barcelona test - but McLaren ended the week with fresh reliability concerns.
After being knocked off the top of the order by Force India's Nico Hulkenberg on Day Three following Sebastian Vettel's eye-catching start, Ferrari's radical SF16-H returned to the head of the timesheet in the hands of Kimi Raikkonen as the Scuderia again flew on Pirelli's quickest tyre.
Raikkonen's morning ultrasoft-shod time of 1:23.477 was 0.816s faster than Red Bull's Daniil Kvyat could manage on the same compound, but came up short of team-mate Vettel's 1:22.810 from Day Two.
Vettel's lap therefore stands as the fastest time of the test.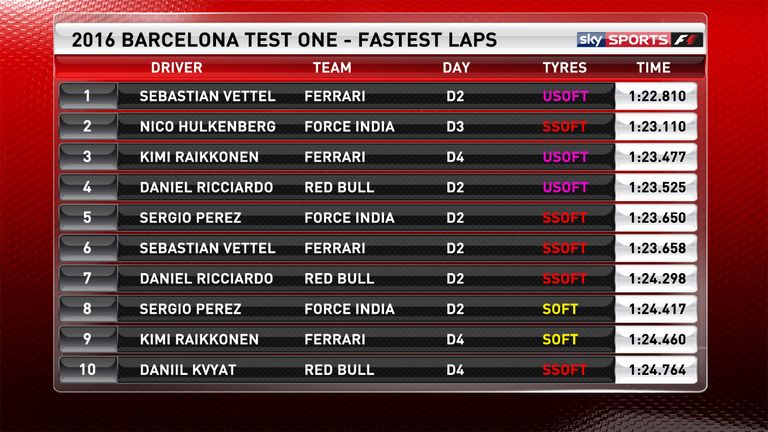 "The car feels nice and we have got lot of things to try and test and tune, but this is definitely a step up from what we had last year," said Raikkonen.
But while Ferrari ended the week where they started it, great rivals McLaren ended up where they hoped not to return in 2016 - the bottom of the timesheet.
Mercedes trial S-duct nose on the W07
The MP4-31 had run reliably on the opening two days at Barcelona but fluid leaks restricted McLaren to just 54 laps across Wednesday and Thursday - a measly three of which were racked up by Fernando Alonso on the final day.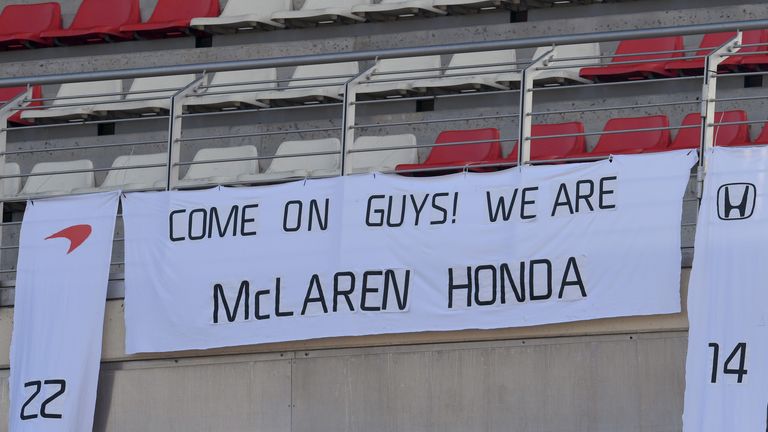 After a hydraulic leak had cost Jenson Button most of Wednesday afternoon's session, Alonso took to the track early on Day Four but the car was soon struck down by a coolant leak and, despite the team's best efforts, never returned.
McLaren, who had prioritised distance running for this week, ended the test second bottom of the mileage charts.
To compound McLaren-Honda's latest woes, reliability was easier to come by for the rest of the field with Renault in particular making up ground after a difficult start to their week.
Kevin Magnussen completed the most laps for any one driver - 153 before the RS16 stopped on track late on. The Dane also showed good pace, finishing fifth fastest with Force India development driver Alfonso Celis fourth.
"Seeing the problems on the first two days it was concerning and I was worrying a bit about getting as many laps as I wanted - but I've certainly got that now," said the Dane at the end of his first week back as an F1 race driver.
"It's been a really good couple of days. It's been perfect in terms of getting back into it."
But, for the fourth successive day, no team topped Mercedes mileage as the world champions again split their running between Lewis Hamilton (99 laps) and Nico Rosberg (86 laps). They finished the test just shy of 2,000 miles.
And while their pace may again not have caught the eye, additions to the W07 did as the team debuted a new nose and downforce-assisting S-duct.
"It's a really exciting time for us," Hamilton told Sky Sports News HQ. "I've never had a week like this when the car has just kept going on and on on. It's been physically challenging. It's been incredible. I'm so proud of my guys. After two really successful years it's really easy to drop the ball and be chilled but everyone has worked even harder than before - which we thought was impossible."
Hamilton: Rosberg rivalry is real
Toro Rosso and Sauber - giving the final send-off to their 2015 car ahead of the C35's arrival at next week's second test - also topped a century of laps to finish fifth and sixth on the timesheet respectively and ahead of both of Mercedes drivers.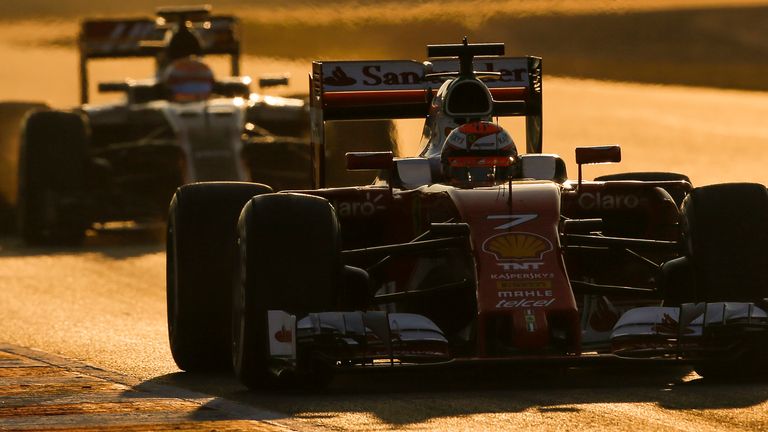 After an impressive first week in F1, Haas attempted a race simulation with Esteban Gutierrez but were stopped in their tracks by first a red flag for Manor's Rio Haryanto - who spun into the barriers at turn five - and then a stoppage for their own VF-16.
Day Four timesheet
1. Kimi Raikkonen, Ferrari, 1:23.477, ultrasoft tyres, 80 laps
2. Daniil Kvyat, Red Bull, 1:24.293, ultrasoft tyres, 96 laps
3. Alfonso Celis, Force India, 1:24.840, supersoft tyres, 75 laps
4. Kevin Magnussen, Renault, 1:25.263, soft tyres, 153 laps
5. Max Verstappen, Toro Rosso, 1:25.393, medium tyres, 110 laps
6. Felipe Nasr, Sauber, 1:26.053, soft tyres, 121 laps
7. Nico Rosberg, Mercedes, 1:26.187, medium tyres, 86 laps
8. Lewis Hamilton, Mercedes, 1:26.295, medium tyres, 99 laps
9. Felipe Massa, Williams, 1:26.942, medium tyres, 54 laps
10. Esteban Gutierrez, Haas, 1:27.802, medium tyres, 89 laps
11. Rio Haryanto, Manor, 1:28.266, soft tyres, 51 laps
12. Fernando Alonso, McLaren, No time, 3 laps.