Daniel Ricciardo admits 2016 is a key year for his F1 future
Australian Red Bull driver knows he has to stay "a wanted man"
By William Esler
Last Updated: 17/02/16 10:21pm
Daniel Ricciardo has admitted 2016 is a crucial year for both Red Bull and his own career as team and driver look to return to winning ways.
The Australian won three races during his debut campaign with the senior Red Bull team in 2014, but endured a difficult season last year, eventually finishing behind team-mate Daniil Kvyat in the drivers' standings.
When asked by Sky Sports if he might have to look elsewhere if Red Bull's competitiveness did not improve in 2016, Ricciardo said: "I think for both of us this year is a big one.
"We all feel and hope it is that turning point for Red Bull to really step back onto winning ways and re-establish ourselves as a team that can win a championship in the very near future, not the next five years.
"For me, I'll be 27 this year. I still see myself in the sport, all going well, for another 10 years, but things do move quickly. Dietrich Mateschitz [the Red Bull owner] pointed out last year he wasn't going to hang around if we weren't competitive.
"We don't really want to muck around and be running fourth or fifth place in the constructors' for too much longer."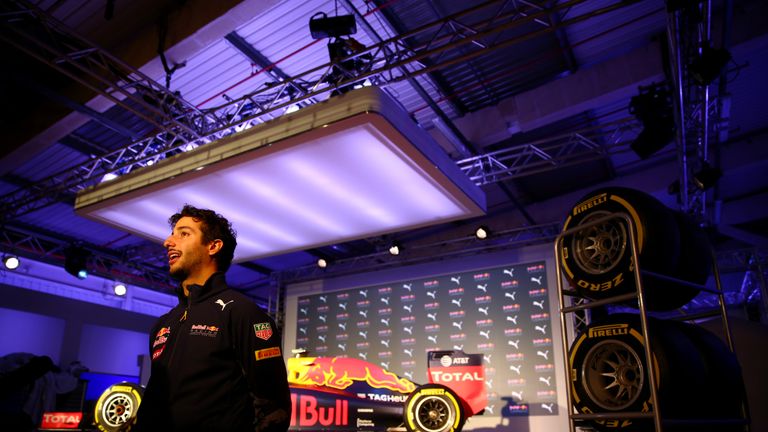 However, if things fail to improve, don't expect Ricciardo to be vocal in voicing his frustrations. The Australian was linked with a move to Ferrari as a replacement for Kimi Raikkonen last year and knows the value of not tarnishing his reputation.
"If I let the frustration get the best of me, I am not going to be a wanted man for very long," he added.
"I still have to make sure I maintain my commitment and motivation for the sport and make sure I'm still respected by not just teams and drivers but everyone around.
"You sadly get used to understanding that not always the best car wins, but I figure when I have the tools again, I'll run with it."
The first Barcelona test starts on Monday February 22 and the Sky Sports F1 Digital team will be providing live commentary from dawn until dusk on all four days of both Barcelona tests while Sky Sports News HQ will also deliver live updates from trackside.