Ferrari's new SF16-H is 'a revolution', says Sky Italy's Antonio Boselli
Latest Scuderia described as most beautiful ever by its designer
Last Updated: 21/02/16 8:26am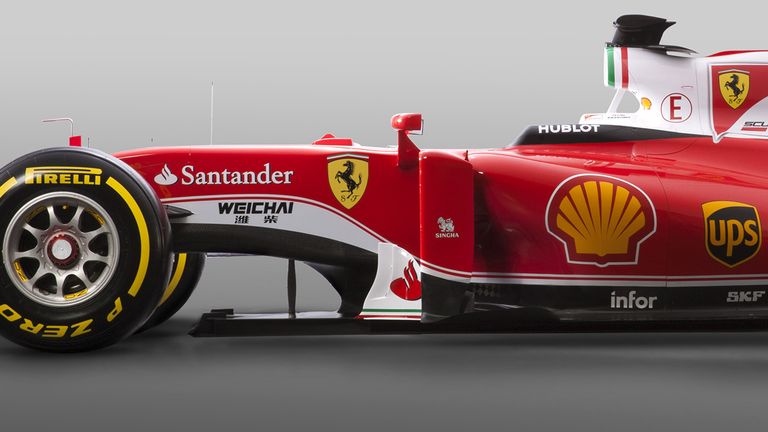 Ferrari's new car, the the SF16-H, has been hailed as a "revolution" by Sky's Antonio Boselli.
After almost a decade without an F1 title, the Scuderia hierarchy are understood to be confident their new car will be a match for Mercedes in 2016.
While the SF16-H has been described as "one of the most beautiful Ferraris ever" by its designer, Simone Resta, the new car's ultimate level of appreciation will be formed by its on-track performance.
"There are five areas in which there have been a lot of changes," noted Boselli, a reporter for Sky in Italy. "In the front suspension there is the push-rod scheme, the side-pods are different, the rear end is different, the power unit has a lot of different new stuff and a design, and there's a shorter nose.
"This is a car which is a revolution in respect of 2015's and Ferrari hope this will shorten the distance to Mercedes. They are very confident inside Ferrari and very happy with what they have tested with the power unit. But nobody knows if they will be as competitive as Mercedes."
Led by a resurgent Sebastian Vettel, Ferrari won three races in 2015 and have been identified as Mercedes' main threat in the upcoming campaign by Silver Arrows technical chief Paddy Lowe.
Ferrari have also apparently adopted a novel approach to keeping their factory staff fully motivated over the winter.
"We know that Sergio Marchionne, the Ferrari president, said in December that they want to be the team to beat in Australia - Marchionne wants to be ahead of everyone at the start," said Boselli. "That was the goal for the winter and we understand Marchionne has hung a lot pictures in the factory of the Mercedes team just to remind them and keep them working for that goal.
"We don't know if the new Ferrari is the most beautiful ever because that is something everyone will have their own opinion on but the most important thing is that the new car has to be the fastest. The livery is different because we can see a lot of white - which recalls two other Ferraris, one from the 1990s and one from the 1970s, in which Niki Lauda won the title."
The first Barcelona test starts on Monday February 22 and the Sky Sports F1 Digital team will be providing live commentary from dawn until dusk on all four days of both Barcelona tests while Sky Sports News HQ will also deliver live updates from trackside.