Fernando Alonso insists early McLaren exit not on his agenda
Alonso labels fresh rumours on his McLaren future "surprise"; Spaniard "proud" of early MP4-31 reliability, but work on pace needed
By James Galloway in Barcelona
Last Updated: 23/02/16 8:25pm
Fernando Alonso has again insisted he will see out his McLaren contract and expressed "surprise" speculation he could yet take a sabbatical has resurfaced.
The 34-year-old made his first F1 appearance of 2016 on Tuesday at the Barcelona test as he drove McLaren's new MP4-31 for the first time.
Although Alonso's contract runs until the end of 2017, talk has lingered through the winter that his participation in the new season could hinge on whether McLaren make a big step forward in winter testing after a disastrous 2015.
But after his first day in the car, in which the MP4-31 proved its early reliability by racking up 119 laps, Alonso labelled speculation over his future "surprise rumours".
"All week there have been some rumours," he told a news conference.
"When there are too many months with no action on the track there is a dangerous tendency of being creative in the news. It is good we are on track and there are no more rumours."
Asked if he would therefore see out the 2016 season, Alonso replied: "Of course - and the next one."
He then told Spanish media: "I have a contract for three years. I'm not thinking about anything else. This is a very important year for us." 
Alonso previously denied the prospect of a sabbatical at the season-ending Abu Dhabi GP after McLaren chairman Ron Dennis suggested such an idea had been discussed.
While Alonso's return to action is still unlikely to quell media speculation, the former world champion said he was pleased F1's long winter break was over - and particularly relieved to spend so much time on track.
Honda boss Arai to be replaced 
"After probably the longest break I remember, because starting winter testing in the third week of February is a little late compared to previous years, it is good to be back and good to complete a good number of laps, which I missed last year," he said.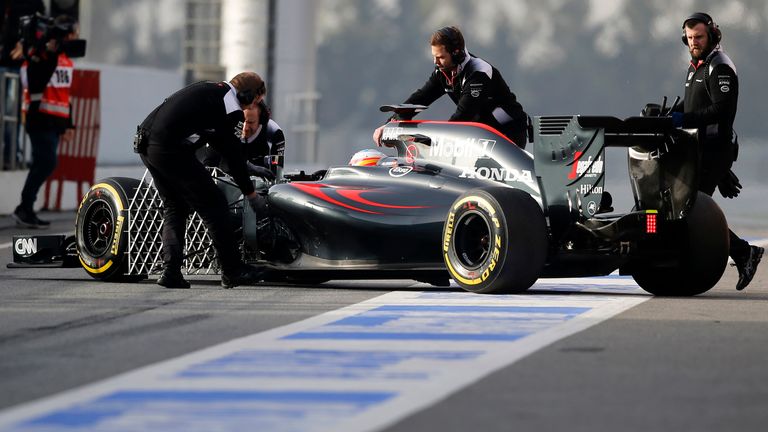 "We did seven laps I think on the first day, 25 the second, 13 the third day and then we went to Australia. By race five or race six we were still discovering little things on the car, which was hurting us a lot in terms of points and performance during the year, so the first priority for the team and this winter was make sure we went through the problems that we had last year and put some solutions.
"We did, I think, on the reliability side and I'm proud of the team and proud of the job everyone put together in this car. I enjoyed today, but there is performance we need to unlock in the car."
Alonso agreed with team-mate Jenson Button's assessments that Honda had made strides in improving the energy deployment from their hybrid systems but pointed out "we could not have any doubts [about that] because the starting point of the power and the deficit we had last year compared to the top teams was just too high".
The Spaniard finished ninth in the 11-car timesheet on Day Two, three seconds off the leading pace. He believes McLaren have made progress with the MP4-31, but will still need time to fully understand new ideas on both the car and engine.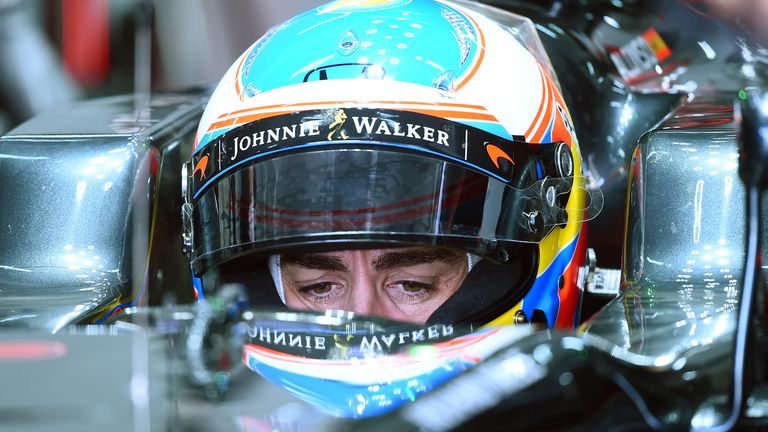 "We did improve all areas of the car," Alonso said. "On the aerodynamic side there are some parts that are quite innovative and new, in our car at least. The others had these ideas in the past, but for us they are new, so we need a bit of time to mature the package. And in the power unit the same thing.
"Last year was a lot of learning, a lot of pain, but we learnt many things and now with a completely new design or philosophy of power unit we still need a little bit of time to understand and exploit the potential."
The Sky Sports F1 Digital team will be providing live commentary from dawn until dusk on all four days of both Barcelona tests while Sky Sports News HQ will also deliver live updates from trackside.