McLaren focused on proving MP4-31 reliability in early Barcelona running
Woking team not yet sure where they are in initial 2016 order
By James Galloway in Barcelona
Last Updated: 24/02/16 5:57pm
Eric Boullier says McLaren are not yet focused on establishing their position in F1's 2016 pecking order, with reliability top of their job list.
McLaren's early form in pre-season testing was always likely to receive close scrutiny as the paddock waits to learn if the team and engine suppliers Honda have recovered from their wretched first season back together.
The tone for the partnership's 2015 was set when they completed fewer than 100 laps at the first test, but the new MP4-31 has already sailed past that mark inside three days. Fernando Alonso completed 119 laps on Tuesday alone, with the only hint of unreliability coming on Wednesday when Jenson Button was stopped by a hydraulic leak.
However, McLaren's pace has proved more difficult to read with the team yet to finish higher than sixth on the timesheet.
Speaking midway through Day Three, Boullier said McLaren were simply focused on collecting data on their new car.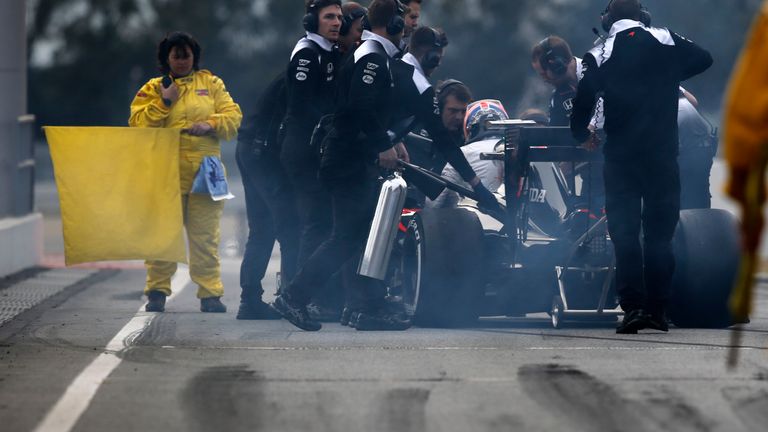 "Compared with the others, I have no idea, [where we stand] as it is too early and it was not the target of the first two days," said McLaren's racing director.
"We had a lot to fix on the reliability and running [from 2015] and, like I said before, over the winter we had to build a car on engineering brains, software and computers so we have numbers and we need to find out if their correlate.
"So we have spent the first two days seeing if these numbers are correlating because it's important to put them back in the system for the future development of the car."
Boullier believes McLaren have arrived into pre-season on the back of a "very successful winter".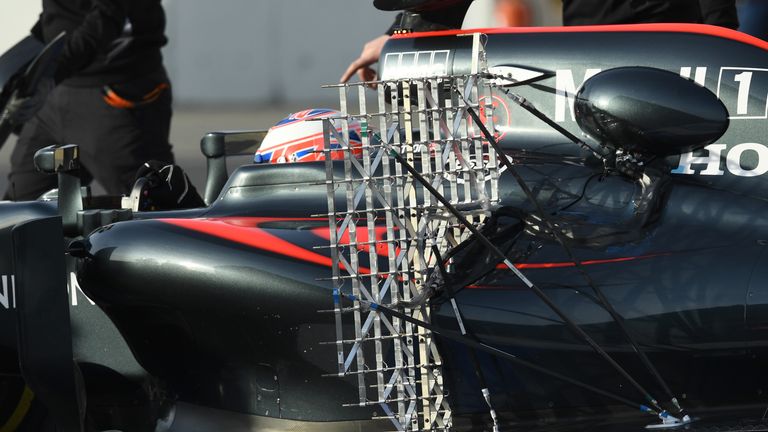 "We couldn't do more. We have revised our car completely and we have reinforced our cooperation with Honda," the Frenchman said.
"There was a lot of travel back and forth between Woking and Japan this winter, so it's been a very successful winter."
The McLaren chief was appearing alongside Yusuke Hasegawa, the new head of Honda's F1 project after Yasuhisa Arai was moved aside in a reorganisation announced after the first day of testing.
Hasegawa said the Japanese firm was working hard to turn its F1 fortunes around, but still needed time to bridge the gap to the front.
Asked to assess how much ground they had made up to world champions Mercedes, he replied: "We don't know the current position.
"Still, I think they have an advantage so we need to pick up more [performance]."
The Sky Sports F1 Digital team will be providing live commentary from dawn until dusk on all four days of both Barcelona tests while Sky Sports News HQ will also deliver live updates from trackside.