F1 qualifying changes 'delayed until Spain' says Bernie Ecclestone
F1 boss says time is needed to build software for the new format
By William Esler
Last Updated: 05/03/16 10:55am
F1 boss Bernie Ecclestone says the new proposed qualifying format will not be introduced until May's Spanish GP at the earliest to allow for new timing software to be developed.
The F1 Commission agreed at a meeting in Geneva to revamp the current three-part running on Saturday by introducing a constant knockout format.
Under the proposals the session would remain in three parts. However, rather than drivers dropping out at the end of each segment, the slowest competitor would be eliminated at 90-second intervals.
But according to Ecclestone, the plan has now had to be put back until midway through the new season.
"The new qualifying won't happen because we can't get everything together in time," Ecclestone has told The Independent.
"We are not going to be able to get all the software done in time. So the qualifying changes will probably be in Spain. In Australia it will be the old qualifying."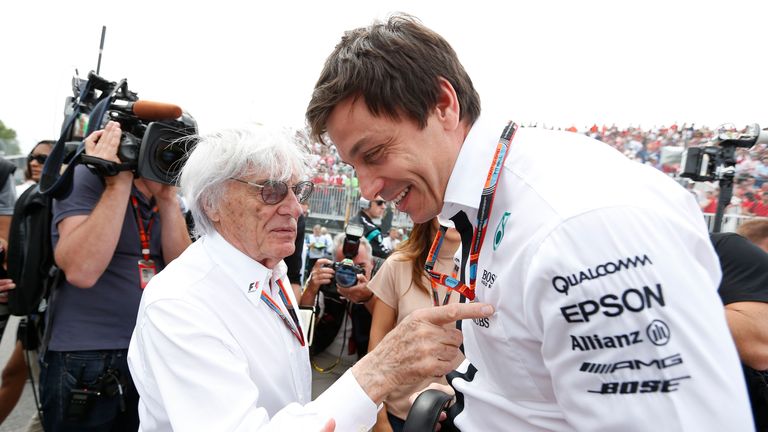 It wouldn't be the first time in F1's history that the qualifying format has been changed mid-season.
In 2005, an aggregate time comprised of flying laps set on Saturday afternoon and Sunday morning was used for the first six races before being dropped.
The first race of the 2016 F1 season, the Australian GP, is exclusively live on Sky Sports F1. The race in Melbourne starts at 5am on Sunday March 20.