Ferrari test new halo device in winter testing at Barcelona
It's Formula 1. Just not as we've seen it before...
Last Updated: 03/03/16 3:18pm
Ferrari have trialled the new halo device, designed to give extra head protection for the F1 drivers, in winter testing at Barcelona.
The device is being lined up to be introduced in F1 from 2017.
Kimi Raikkonen's SF16-H was fitted with the concept as the Finn took to the track for the start of running on Day Three of the final Barcelona test.
F1's powerbrokers agreed last week that some form of cockpit protection would be introduced from next year, with the Mercedes-devised 'halo' concept currently the favoured solution.
Measures aimed at reducing head injuries in single-seater motorsport have been under discussion for a number of years, with calls from drivers to introduce change intensifying following the deaths of F1 driver Jules Bianchi and IndyCar driver Justin Wilson last year.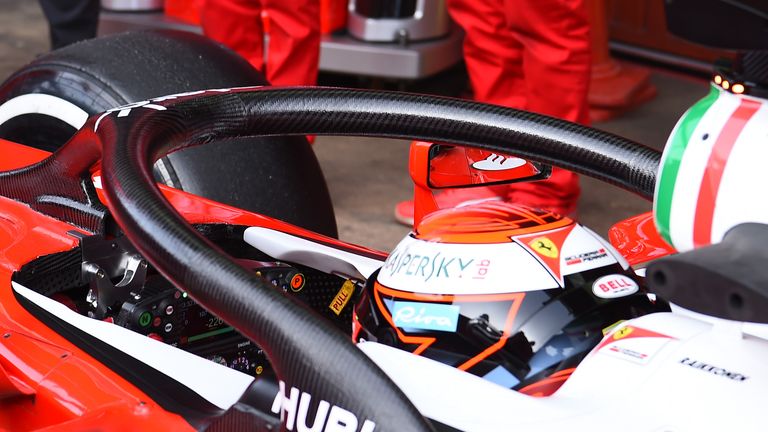 "That looks even worse than I feared, in several respects," tweeted an unimpressed Sky F1 pundit Martin Brundle.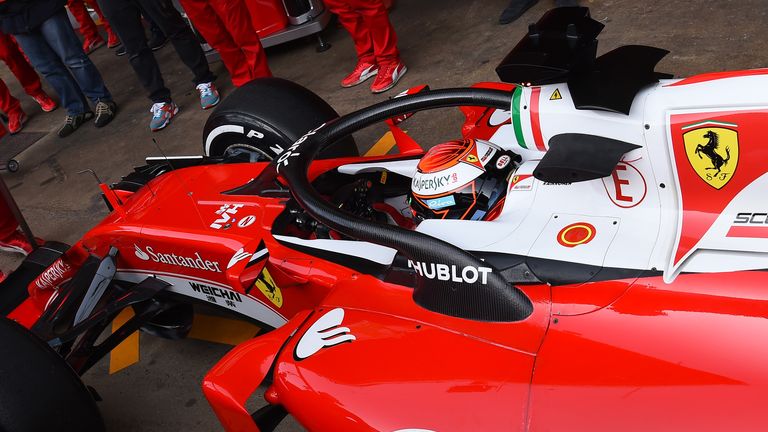 Raikkonen ran the device for a two-lap test before it was removed.
A Ferrari spokesperson said: "This is a provisional structure made by Ferrari to test visibility. We think the final structure would be part of the car and hopefully will look better. Kimi said it was 'okay' in terms of visibility."