Lewis Hamilton video was 'wrong' but Merc won't ask him to change
"His life seems to suit him and make him perform," says Wolff
Last Updated: 19/03/16 5:07am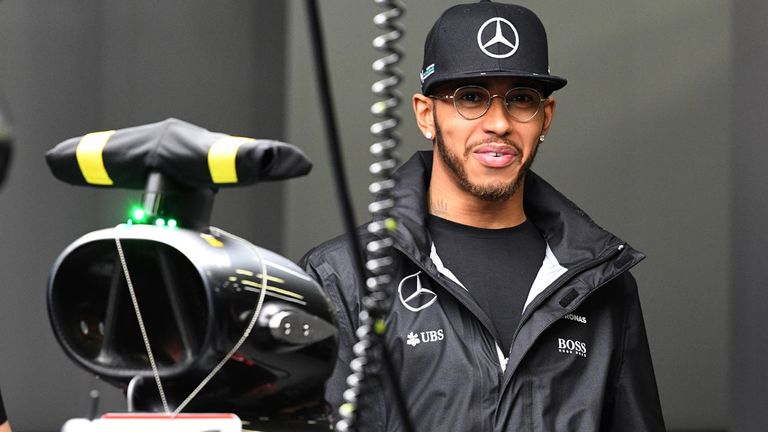 Mercedes boss Toto Wolff has admitted Lewis Hamilton was 'wrong' to post a video of himself riding on a motorbike but vowed not to try to change Hamilton's off-track behaviour.
Hamilton's social media activities have become a persistent talking point in the build-up to the season-opening Australian GP after the F1 world champion was investigated by police in New Zealand after he allegedly filmed himself riding a Harley Davidson on a motorway and posted it on Snapchat.
The two clips were recorded while Hamilton stopped off in Auckland on his way to Melbourne. 
When is the Australian GP on Sky Sports F1 this weekend?
"In hindsight the thing on the motorbike wasn't the right thing to do and he knows that perfectly well," Mercedes boss Toto Wolff told Sky Sports.
Hamilton's penchant for social media - the Mercedes driver boasts over three million twitter followers, almost as many as Mercedes, Ferrari and McLaren combined - can be considered an extension of the 30-year-old's increasingly high-profile celebrity lifestyle.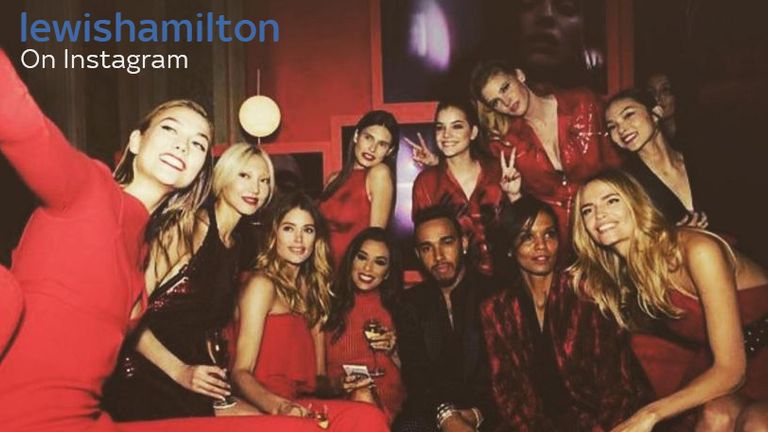 While the rest of the field seemingly spent the final week of the off-season training and enjoying family time, Hamilton spent three days enjoying fashion events in Paris before flying to New Zealand for a trip that included hitting biodegradable golf balls off an ice glacier.
But, with back-to-back titles in his personal trophy room, any notion that Hamilton's jet-setting would prove detrimental to his day job have been emphatically debunked. Little wonder, then, that Mercedes are adamant they will not be asking Hamilton to change his way.
"He delivers on track. He wins races and he wins championships. His life seems to suit him and make him perform - and that is why, for me, it is absolutely OK," explained Wolff.
And Hamilton, who was fastest in both of Friday's practice sessions at a rain-hit Albert Park, certainly has no intention of changing approach, on or off the track.
"I like social media and l have a great following. I have some incredible fans who follow me from all around the world.
"That is my channel to the people that do follow me," Hamilton said to Sky Sports F1.
While the debate about Hamilton's lifestyle and social media activities may sound trivial, the Englishman admitted last year that his ambitions for the remainder of his F1 career included revising the definition of what an F1 driver is.
"I'm not in that box anymore - and I'm winning. I am creating a new shape and I'm happier here than l was in that other box."
The first race of the 2016 F1 season, the Australian GP, is exclusively live on Sky Sports F1. The race in Melbourne starts at 5am on Sunday March 20.