Jenson Button: The full package? There's no one better than me
Button takes pride in reputation off the track; "If you can't be a different person out of the car, that's a weakness"
By Matthew Morlidge
Last Updated: 04/04/16 2:41pm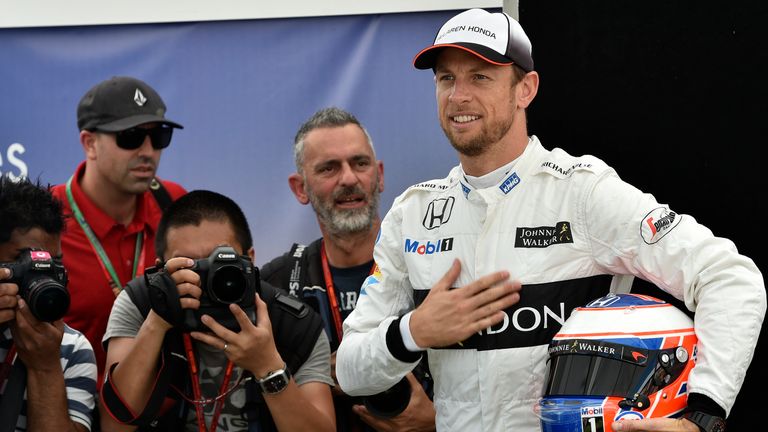 Jenson Button believes he is as good as it gets when it comes to delivering on and off the track in Formula 1 - and new drivers will find it difficult to be the "full package".
The 36-year-old spoke to Sky Sports F1 ahead of the Australian GP about his future with McLaren, and was also asked whether his personable character in the paddock gave the impression that he wasn't angry, or hungry enough, to succeed.
Button, who enjoys a strong relationship with sponsors such as Santander, claims he doesn't need to prove his desire to anyone after 16 years in the sport and that newcomers on the grid will discover that it's not just about being fast.
"If you can't be a different person out of the car, that's a weakness," the 2009 world champion told Sky F1's Damon Hill in an exclusive interview.
"I personally feel that when you get in the car you are a certain type of person. You give it your all, you give it your maximum and I feel that there's no one better than me at doing that through a race weekend.
"When you're out of the car, you have to be a different personality or else the sponsors don't want to work with you, the partners don't want to work with you and your career is very short, however good you are on track.
"You need to be the full package and that's something you work over time and that's something the new kids will have to learn very quickly with the way the business this is.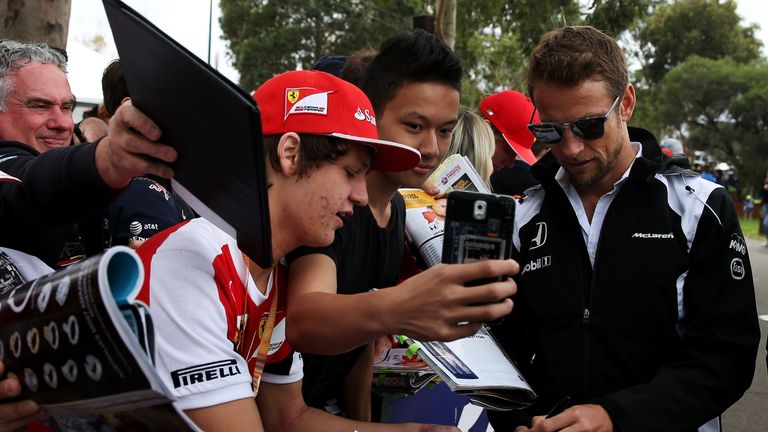 "It's not the easiest place to find sponsors and partners in the sport for teams. They need drivers that are not only quick on the circuit but are publicly very good, very confident and someone they can relate to."
Button almost quit the sport last season but says he was convinced to renew his partnership with Fernando Alonso, 35, after McLaren and Honda "proved" they were serious about returning to the front of the grid.
A keen triathlete, Button now sees no reason why he and his Spanish team-mate can't remain in F1 for many years to come and doubts younger drivers will be able to have as long a stay.
"I'd be surprised if the 18, 19-year-old's who come into the sport now could have a 17-year long career in the sport, because the world has changed. 
"I think that's where I've been lucky - I've been able to grow over the years, not just into a good racing driver but the full package that you need to succeed in the sport.
"It's the same with Fernando. It's why we've been around for so long and why teams still want us to race for them even though we're old at 35 and 36. The important thing is to stay on top of your fitness and stay on top of every aspect - then there's no reason to stop."