F1 Report: 'Lewis Hamilton has taken his eye off the ball in 2016'
Journalists Eason and Hunt on Rosberg's winning start to 2016
Last Updated: 07/04/16 9:52am
Lewis Hamilton has been distracted this season and Mercedes team-mate Nico Rosberg is capitalising because of it, according to this week's F1 Report guests.
Rosberg extended his winning streak to five races by claiming victory at the Bahrain GP, while Hamilton struggled after yet another poor getaway. The world champion has fallen back on the first lap in both of the opening races, eventually battling back to finish second and third.
The start to the 2016 campaign, with Rosberg already 17 points ahead of Hamilton, has surprised The Times' Kevin Eason and Ben Hunt of The Sun, who both agreed that the German sounded like a beaten man prior to the season.
And Eason, speaking on this week's F1 Report: Bahrain Review, suggested that Rosberg had spotted weaknesses in Hamilton.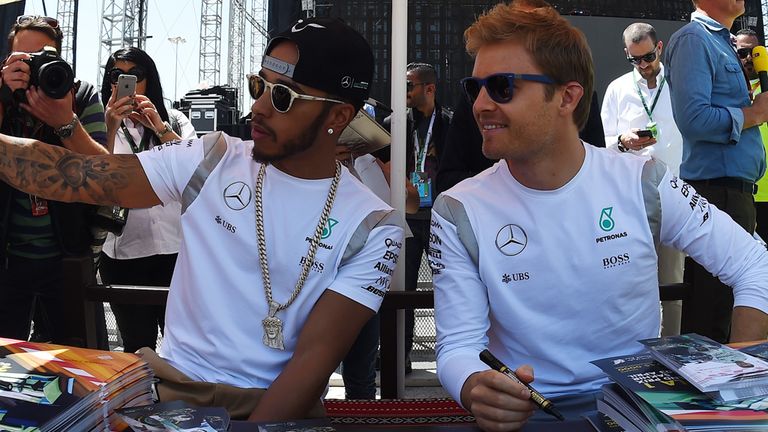 "I think the difference is that the other fella has taken his eye off the ball, well and truly," Eason remarked of Rosberg's winning run.
"I know we do this thing about Lewis and his lifestyle - he's quite entitled to do it, and I think in many ways that it's marvelous for Formula 1 - but I do sense just a little bit of distraction in him.
Lewis: Nico streak doesn't count
"Maybe Nico's seen that chink in Lewis' armour and maybe he thinks he can go for it. 
"Let's forget the last three races of last season, they were gimmes. But he really has had two very easy wins this year and that's because the other fella hasn't stepped up to the plate."
Rosberg says he expects a fightback from his team-mate, identifying Hamilton's last two championship-winning years as proof he is going to come back stronger.
Hamilton has also had racing issues this season - whether that's slow starts off the grid or a collision with Valtteri Bottas - and Hunt admits that, after a relatively untroubled year in 2015, the Brit's luck may have run out.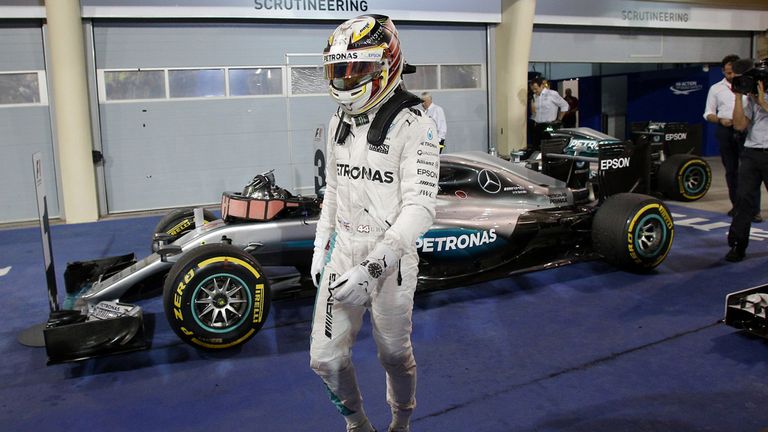 "Nico's got a bit of motivation, but you also have to factor in that last year Lewis had such an easy run to the title," Hunt said. "He didn't have any reliability issues, he kept it very clean in races whereas Nico had problems.
"This year we've seen him have two very bad starts, he's had the accidents, so there's a feeling that perhaps Lewis' luck has run out and Nico is in the right place to capitalise."
Watch the F1 Report in full for free below (UK and Ireland viewers only)