Red Bull to trial cockpit canopy during P1 at the Russian GP
Canopy is an alternative protection system to the halo
By Matthew Morlidge and James Galloway in Sochi
Last Updated: 28/04/16 7:34pm
Red Bull will test their canopy concept during Practice One at the Russian Grand Prix, the team have confirmed.
The design - which Red Bull have dubbed the 'aeroscreen' - is the former world champions' alternative to the halo device ran by Ferrari during pre-season testing. 
Red Bull team boss Christian Horner told Sky Sports F1 after the Chinese GP that they may run the design "briefly" in Sochi providing it passed static testing, which it did this week.
Daniel Ricciardo confirmed that he would be the driver deploying the windscreen on his RB12 for an installation lap during P1.
"I better do my hair - they'll be a lot of attention of me!" joked the Australian. "It feels a bit unique. In terms of visibility, first impression is it's fine."
The canopy, as well as the halo, are designed to give additional protection to drivers in the event of an object, for example a tyre, hitting a driver in an accident and they could be introduced as soon as 2017.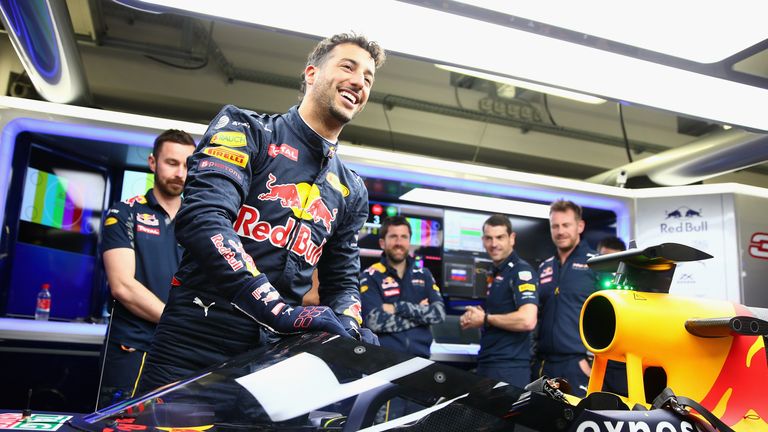 "I think the canopy offers a bit more protection because it does have a windscreen," Horner said.
"It's a more elegant solution. We believe there's better visibility and it's a more elegant solution to the brief, rather than the boomerang thing that is the halo."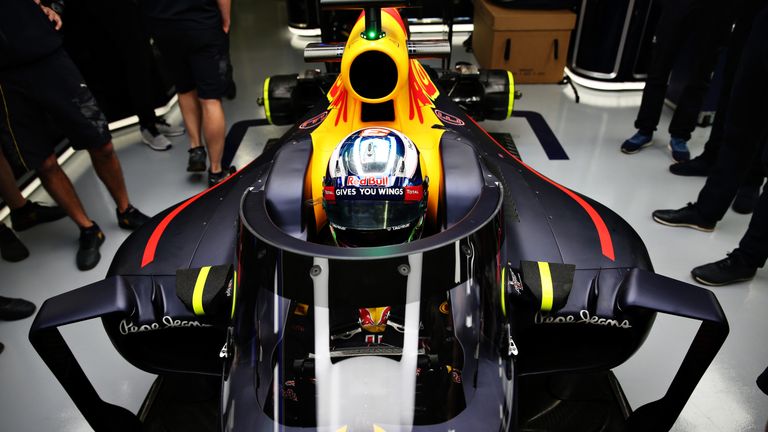 The FIA has set the goal of introducing some form of head protection onto cars in 2017, with most drivers having proved increasingly in favour of a solution.
Felipe Massa suffered a serious head injury at the Hungarian GP in 2009 when a spring pierced his crash helmet and the Williams driver has welcomed the Red Bull trial.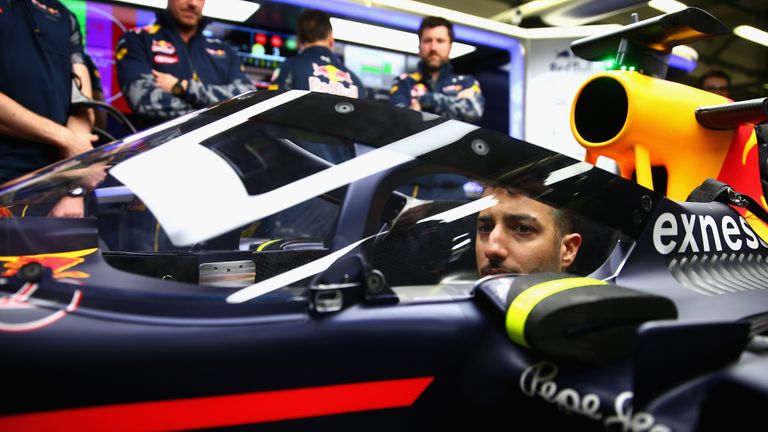 "It will be nice to see how it looks and how it is for the drivers. If it's comfortable, the feeling, and everything," Massa said.
"It's nice that you see teams trying to help and give some ideas so we get the best idea for improving safety even more."
Watch the whole Russian GP weekend - LIVE ONLY on Sky Sports F1. The race begins at 1pm on Sunday, with build-up from 11.30am. Or watch the race without a contract for £6.99 on NOW TV.