F1's young drivers - who is signed to which team?
Looking at who the teams could turn to for their next F1 star
By William Esler
Last Updated: 11/05/16 10:37am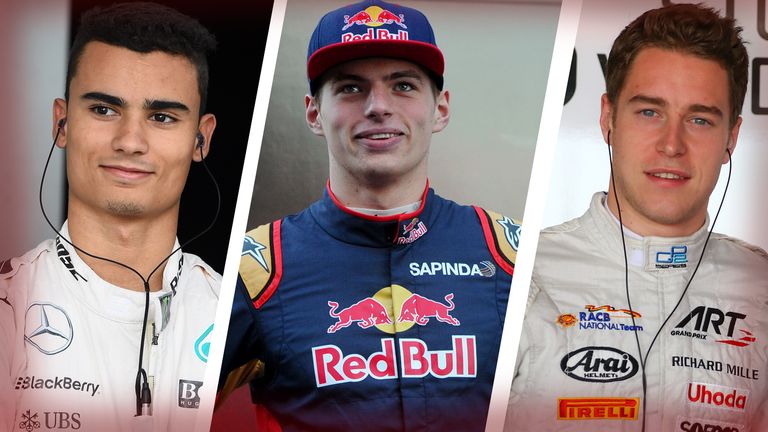 The F1 teams may have two drivers filling their seats at the moment, but there are plenty of talented youngsters waiting in the wings who already have ties to the squads.
The Red Bull junior driver programme is perhaps the best known, having brought into F1 Sebastian Vettel, Daniel Ricciardo and Jean-Eric Vergne to name a few, but nearly all the teams have at least one young driver on their books.
We are seeing a couple of kids coming into F1 who have real potential. "Today is about Lewis, Nico and Vettel. But in the future it will be those kids," said Mercedes motorsport boss Toto Wolff.
"There was a generation where it was more about pay drivers, but now we are seeing young boys coming through to F1 on merit. Max was the first one and now Renault and Mercedes have jumped on the Red Bull bandwagon of bringing though the the next one." 
So who might we be seeing next?
Mercedes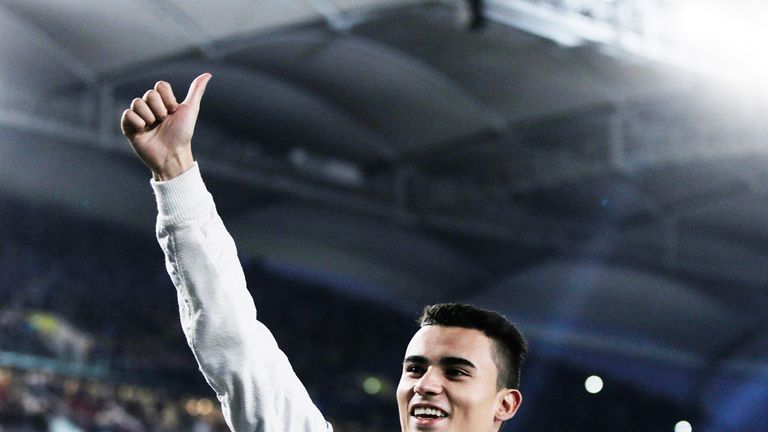 Pascal Wehrlein - 2016: F1 with Manor
The youngest champion in DTM history, Pascal Wehrlein was a regular fixture in testing for both Mercedes and Force India last year and his move to Manor for 2016 is a clear sign the Silver Arrows are preparing him for a race seat.
"He's with us to learn the ropes. It is an opportunity for them to see what he is like against the competition out there," said Manor racing director Dave Ryan.
Wehrlein is thought to be a favourite of Mercedes motorsport boss Wolff, who has been following the German's career for seven years.
"I remember meeting him when he was a 14-year-old boy and he was dominant in German karting. He then went into ADAC Formula and was very good straight from the beginning. I saw that through F3 and that is when we decided to take him into DTM as the youngest ever driver," Wolff said.
"He could be the real deal in the future."
In his third DTM campaign, Wehrlein was crowned champion and duly promoted to F1 where he was expected to blow away team-mate Rio Haryanto given his much superior junior record.
So far, he hasn't done that and that could open the door for Esteban Ocon, who is learning the ropes on loan to Renault as reserve driver in addition to a DTM campaign.
The Frenchman will drive during Practice One in Spain for the French squad amid rumours he will have a race seat before the end of the season.
Ferrari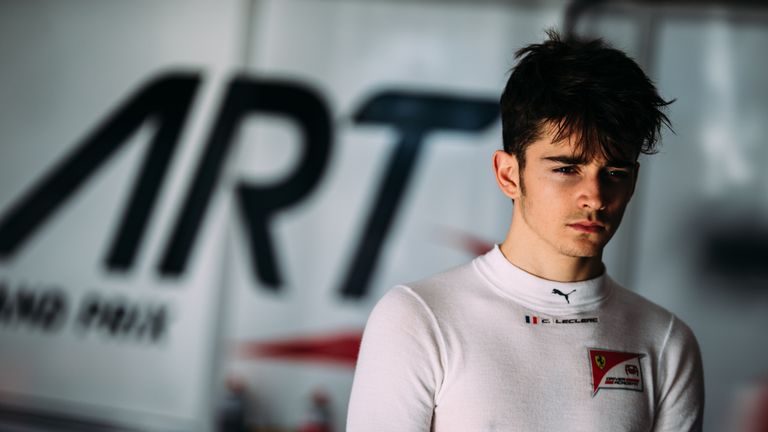 Charles Leclerc - 2016: GP3
Ferrari have a number of youngsters signed to their driver academy, but Charles Leclerc appears to be the one the Scuderia favour, having appointed him development driver alongside his GP3 commitments.
The 18-year-old Monegasque driver has just two seasons of single-seater racing under his belt, but made a big impact in European F3 last year by finishing off the podium only once in the opening nine races.
Driving for GP3 powerhouse ART in 2016, Leclerc has a chance to cement his position in the Scuderia's thoughts for the future.
Ferrari do have an Italian on their books in the form of Antonio Fuoco and the 19-year-old will also race in GP3 this season after taking just two podiums in the series last year.
He will be joined at the Trident GP3 team by fellow Ferrari junior Giuliano Alesi, who is the son of former F1 driver Jean. Alesi has just one year of French F4 to his name where he finished fourth in the standings.
Red Bull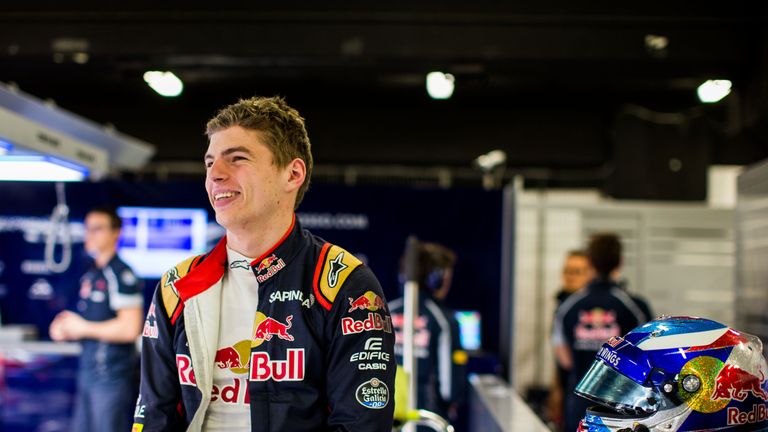 Max Verstappen - 2016: F1 with Toro Rosso and Red Bull
Red Bull's junior driver programme is perhaps the best known in F1, but one member stands out in Max Verstappen.
The Dutchman joined the programme after a sensational first year in single-seater racing. Despite making the huge leap from karting to European F3, bypassing many more traditional steps, the teenager starred and finished third in the championship.
From there he made another giant leap to F1, but far from being out of his depth, Verstappen lit up the grid with a number of stunning overtakes and performances.
"He is quite clearly world championship material and he is just 18 years old. They will be fighting like crazy to get hold of him," remarked Martin Brundle last November.
Many thought the decision had already been made to promote him to the senior Red Bull team in 2017, which would have been an incredible rise to the top given  he was karting only three years ago.
However, he was catapulted into the senior team after just four races of the 2016 season. 
Red Bull also have Carlos Sainz on their books and he too has impressed alongside Verstappen at Toro Rosso, although he has significantly more experience.
Pierre Gasly is another Red Bull junior and is likely to drive for the team at the in-season tests this year, alongside his GP2 campaign.
McLaren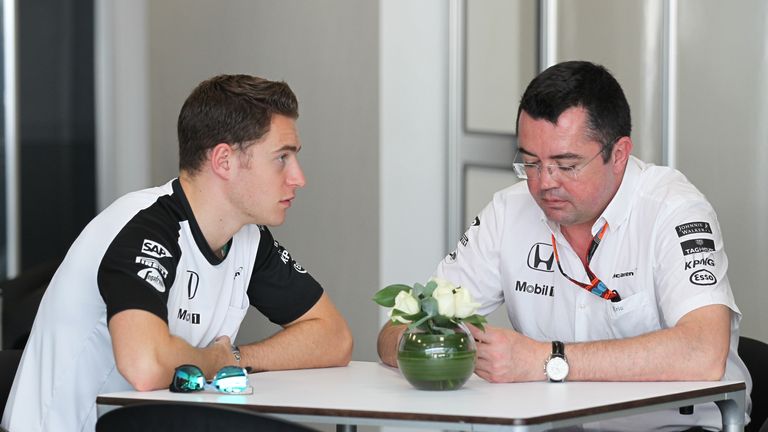 Stoffel Vandoorne - 2016: Super Formula
The reigning GP2 champion Stoffel Vandoorne made a fleeting appearance for McLaren as a late substitute for Fernando Alonso in Bahrain and duly delivered the team's first points of the season.
"I know a lot of people have their eyes on him," admitted McLaren racing director Eric Boullier after Vandoorne's F1 debut.
The Belgian was the most dominant ever champion in GP2 and in just two seasons in the series won more races than any other driver in history. A remarkable feat given some drivers have raced in the championship for seven seasons.
If McLaren do not promote him to a race seat in 2017, they will have a real battle on to keep him as one of their drivers given how highly rated he is in the paddock.
Nyck de Vries is also on McLaren's books with the 21-year-old racing in GP3 in 2016.
Renault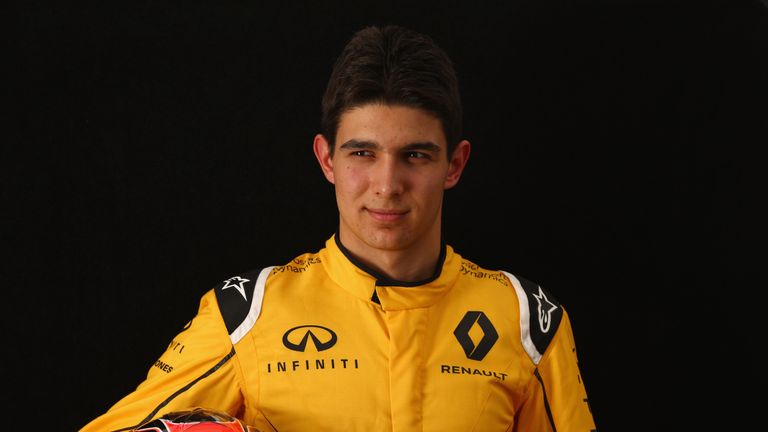 Renault have a number of drivers contracted to their young driver academy, but strangely the youngster most likely to be handed an F1 seat with them is contracted to Mercedes.
Esteban Ocon has had ties to the Enstone team before and it was telling on their return to F1 that a deal was struck to bring him in as reserve driver despite his Mercedes contract.
The Frenchman is the reigning GP3 champion and will drive for Mercedes in DTM this year alongside his F1 commitments.
They also have the final Formula Renault 3.5 champion on their books after signing Britain's Oliver Rowland, who will race in GP2. Fellow Briton and 2015 Formula Renault 2.0 Eurocup and Alps champion Jack Aitken is also part of Renault's junior programme.
In Russia, Sergey Sirotkin joined the team and drove in P1. He will race in GP2 this season, but is targeting a 2016 race seat and will have further tests with Renault.
Louis Deletraz, currently competing in Formula V8 3.5, is also on Renault's books.
Williams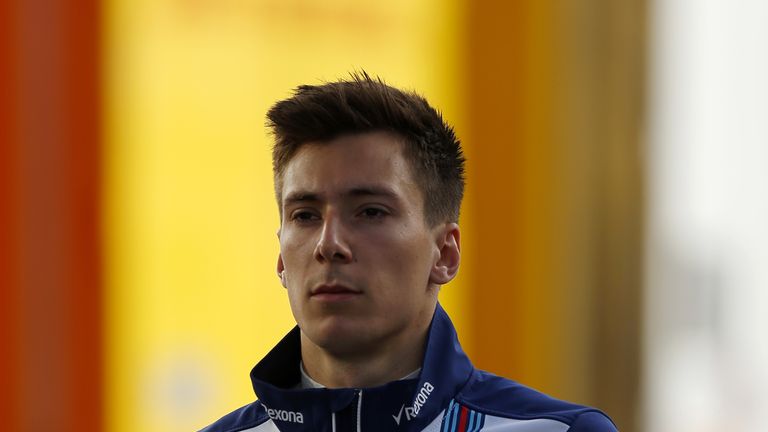 Alex Lynn - 2016: GP2
After leaving Red Bull's junior programme following his GP3 title success in 2014, Alex Lynn was quickly picked up by Williams after a post-season test with Lotus.
The 22-year-old British driver completed 45 simulator days for the team in 2015 as well as driving on Day Two of the in-season test in Barcelona.
If Lynn can challenge for, or indeed win, the GP2 title in 2016, he will certainly be knocking on the door for a race seat next, particularly given both Williams' drivers are thought to be out of contract.
Also on Williams' books is 17-year-old Canadian Lance Stroll. He had previously been signed to Ferrari's Driver Academy, but left late in 2015 to join Williams. He will continue in European F3 for a second season in 2016.
Force India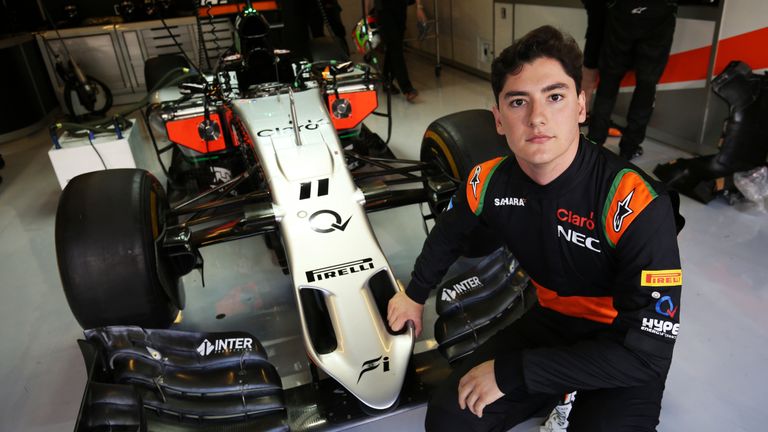 Alfonso Celis Jr - 2016: Formula V8 3.5
Mexican Alfonso Celis Jr was handed the honour of giving the Force India VJM09 its debut during pre-season testing and has already driven in two Practice One sessions this year.
In Bahrain, he was the second slowest overall and in Russia, the 19-year-old propped up the timesheets, over three seconds off the pace of Sergio Perez.
His junior career to date is also far from stellar. Two years in GP3 yielded just six points finishes and in 2015 he scored just 24 points compared to the 253 of his team-mate Ocon.
Force India also have Russian teenager Nikita Mazepin signed as development driver and he will race in European F3 in 2016.
Haas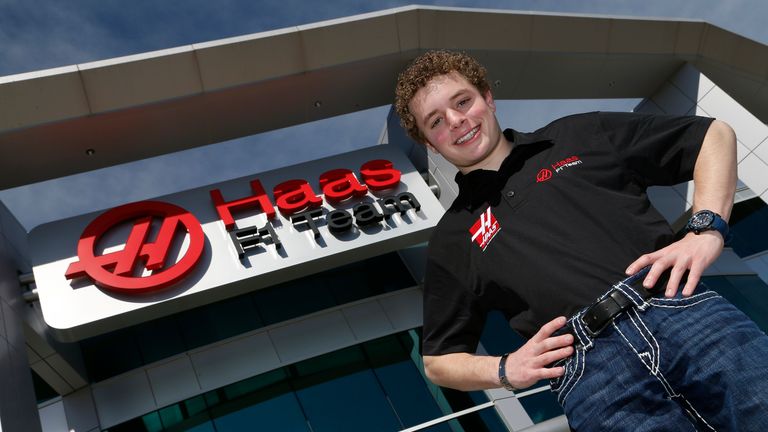 Santino Ferrucci - 2016: GP3
Haas will be hoping Santino Ferrucci could be America's next F1 star after signing the 17-year-old up as development driver.
The youngster from Connecticut has raced in Europe since 2014 and completed a full campaign in European F3 last year, finishing on the podium at Spa.
He joins junior formula powerhouse DAMS for the 2016 GP3 campaign.
Manor
Jordan King - 2016: GP2
British driver Jordan King, 22, continues with Manor as development driver in 2016 after making his F1 debut with the team in the post-season tyre test in Abu Dhabi.
His one GP2 podium finish came in the reverse grid race at Spa last year on his way to 12th in the championship.
His team-mate at Racing Engineering was Alexander Rossi, who ironically is also signed to Manor in the reserve driver role. The American scored 181.5 points compared to the 60 of King, although he had significantly more experience being in his third year of GP2.