Red Bull success is 'tough' for Renault, admits Kevin Magnussen
But Dane will be boosted by new improved engine in Monaco
By Pete Gill in Monaco
Last Updated: 31/05/16 11:44am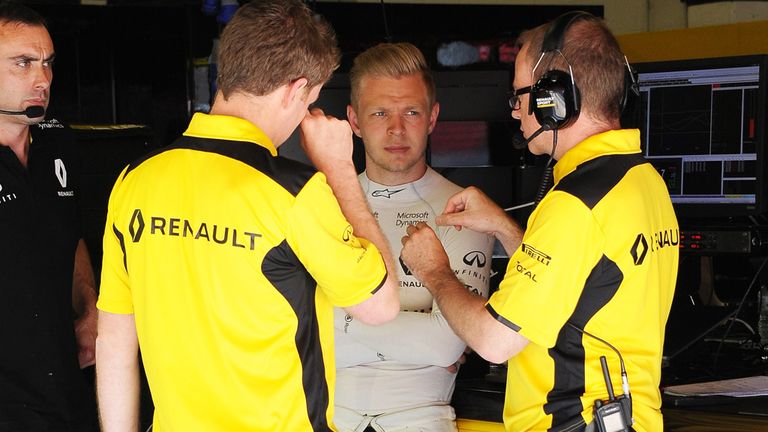 Kevin Magnussen is confident Renault's new engine will deliver an important boost for the team - but has admitted there can be no hiding place in comparisons with customers Red Bull.
While Renault finished out of the points - and in front of the stewards after their two drivers collided - two weeks ago in Barcelona, Red Bull, the only team Renault currently supply after Toro Rosso switched to year-old Ferrari units, secured their first victory in over a year. While as a collective Renault power has scored 100 points this term, Renault have contributed a measly six - a statistic which Magnussen admits is now causing the Enstone outfit discomfort.
"We need to improve the car now," he said. "It [Red Bull's success] is tough to watch because it shows in black and white that our car - our chassis and aero - isn't fast enough. We need to give ourselves a kick and get on with it. There is a lot to be improved."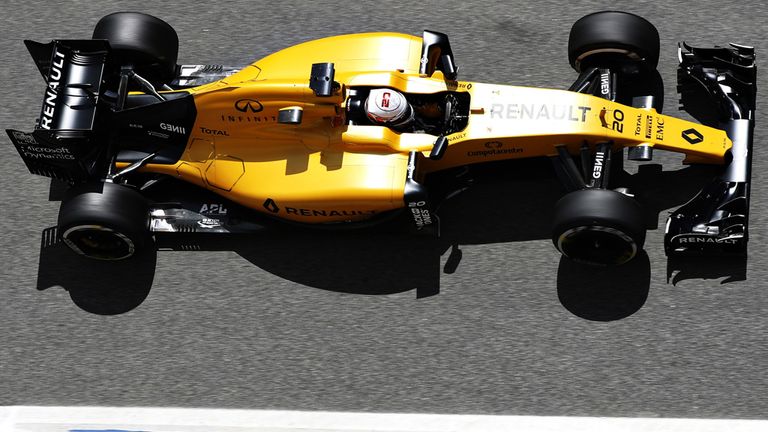 Renault have at least made one powerful response by successfully trialling a new updated engine in testing at Barcelona last week that will be given its full debut in Monaco. Like Daniel Ricciardo at Red Bull, Magnussen rather than his Renault team-mate Jolyon Palmer, will be given use of the new engine by stint of his superior championship position.
Monaco Grand Prix talking points
Paddock estimates of the new power boost - reckoned to be around 30bhp - have suggested it could translate into a lap-time improvement worth up to half a second.
"It's hard to quantify but it is better," Magnussen added. "On some tracks it could be worth half a second, on some tracks it won't. It's a good improvement and Renault have done a really good job - especially because it is mid-season and to do this in the season is pretty impressive."
While engine power isn't necessarily a critical ingredient around the windy streets of Monaco, Magnussen still believes that the new upgrade will deliver track improvements this weekend.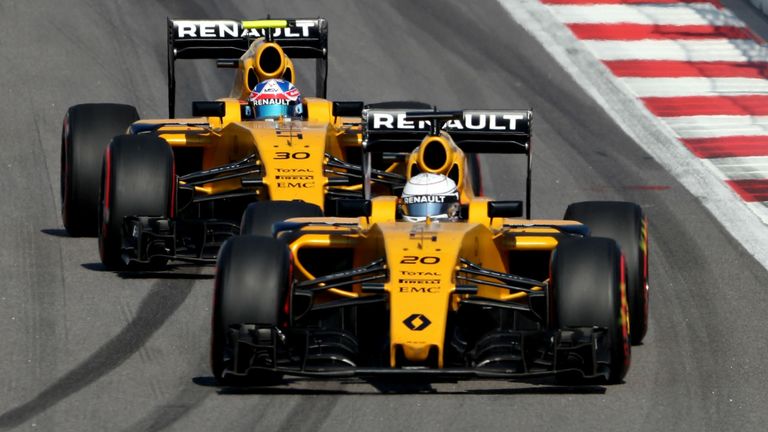 "You can't really feel the extra power, only in the lap time and the data. But one of the concerns with the new engine and introducing it in Monaco was its driveabilty. Actually the driveability is better and that is going to help a lot around here," he said.
Magnussen 'doubted' Formula 1 return
Out of sights from the TV cameras, and out of the limelight following the Nico Rosberg-Lewis Hamilton crash, Magnussen was handed a 10-second penalty by the Spanish GP stewards for an on-track confrontation with Palmer in which the Englishman was forced off track. But an aggrieved Magnussen feels he was harshly treated.
"I was on new softs and he was on very used hards. l was five seconds faster and when you are that much faster you can overtake in every corner. It just happened that l caught him in Turn 14 where l went up the inside. Because l had so much more speed it was too quick for him to see it and we touched.
"We had contact and nothing happened. It [the penalty] was unnecessary. If l had taken him out then for sure, but l didn't compromise anyone's race."
And K-Mag's take on the Hamilton-Rosberg clash?
"To be honest, if l were Lewis l would have done exactly the same and if l was Nico l would have done the same thing, so l am glad it was seen as a racing incident."