Red Bull extend Renault deal and Toro Rosso return
Toro Rosso to switch from Ferrari back to Renault power
By James Galloway
Last Updated: 31/05/16 12:11pm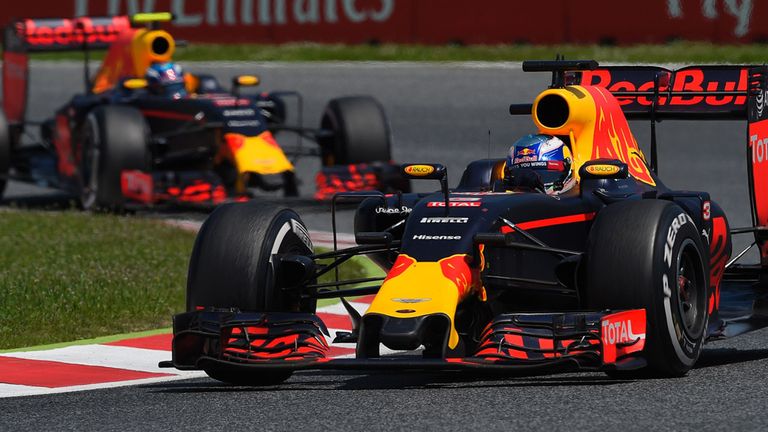 Red Bull will continue to run Renault engines until 2018 after striking a new two-year deal with their long-time partner.
Junior team Toro Rosso will also revert to Renault power from 2017 after running year-old Ferrari units this season.
Both teams will use Renault's latest specification power units for the duration of the 2017-2018 deals.
Just seven months after Red Bull and Renault appeared on the verge of a split, the announcement of a two-year renewal marks an astonishing about-turn in relations and underlines the progress made by the French manufacturer in improving their power unit so far this season. Red Bull won their first race for 21 months earlier this month in Spain and start on pole for the first time since 2013 at Sunday's Monaco GP.
"We are delighted to extend our partnership which has proved very successful over time," said Red Bull chief Christian Horner. "After the reconstruction that Renault has undertaken, clear progress has been made which has made it logical to continue with the TAG Heuer badged engine." 
After winning four consecutive world championship doubles between 2010 and 2013, the Red Bull-Renault relationship turned increasingly sour with both sides criticising each other in public for their early struggles in F1's new V6 hybrid era.
Red Bull were rebuffed by Mercedes, Ferrari and Honda's partner McLaren in their attempts to source an alternative supplier for 2016, before an 11th-hour deal was eventually struck for the team to continue running Renaults, although under the name of new sponsor Tag Heuer.
As part of the extended deal, both Red Bull and Toro Rosso 'have the opportunity to badge the power units as they wish' in 2017 and 2018.
Renault Sport Racing president Jerome Stoll, who has overseen the company's return as a full-blown constructor team this year as part of a realigned F1 programme, said: "We are very pleased to partner with two such strong teams as Red Bull Racing and Scuderia Toro Rosso. Having competitive partners demonstrates the confidence both have in the improved Renault power unit and in our organisation as a whole."
Toro Rosso will return to Renault engines after previously running them for the first two years of F1's new turbo era, in 2014 and 2015.
Red Bull's Renault relationship stretches back to 2007, during which time they have won 51 grands prix.