James Hunt: Sky F1 tells the story of one of sport's most iconic figures
Watch Sky F1's three features looking at Hunt the racer and the man
Last Updated: 24/10/16 2:27pm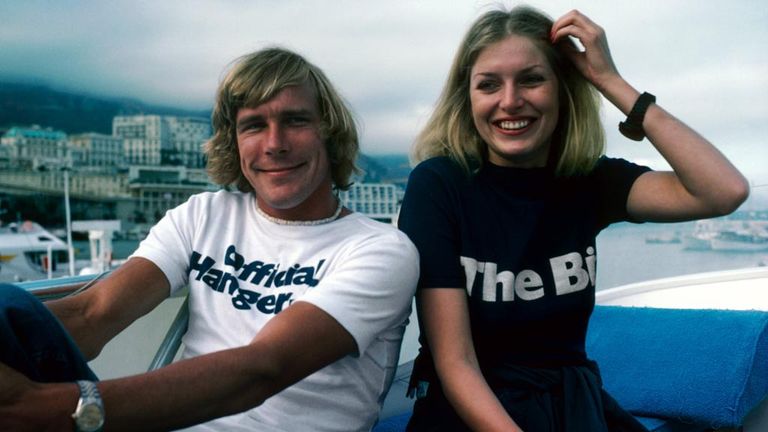 Forty years after he conquered the F1 world, the James Hunt story remains as compelling - and colourful - as it ever has.
To mark the anniversary of Hunt's dramatic world title triumph, which happened on October 24, 1976 at Fuji in Japan, Sky Sports F1 have used rarely-broadcast footage from the Brunswick Films film and video archive to cast a fresh light on the career of one of sport's most iconic and revered figures.
Three mini films have been produced and you can watch all them the videos below:
Part One: Hunt's early steps in F1 with the similarly flamboyant Hesketh team, from 1973 to 1975.
Part Two: On to the dramatic 1976 season and the astonishing events of the British GP at Brands Hatch
Part Three: Niki Lauda, Hunt's rival for the '76 title, opens up on his relationship with the Briton
A feature documentary about 1970s F1 driver Francois Cevert is currently in production, co-produced by Rohan Tully and Josh Newiss. www.cevertmovie.com