Ferrari stress Kimi Raikkonen's results will decide his 2017 future
"Kimi decision will be made on his performances," says Scuderia chief
By Pete Gill
Last Updated: 21/06/16 1:52pm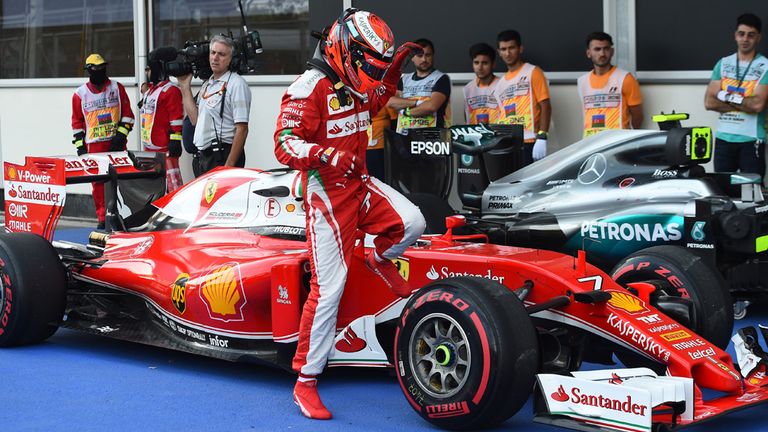 Ferrari have thrown the gauntlet down to Kimi Raikkonen by stressing his hopes of being granted a contract extension are dependent on his current performances.
Raikkonen's existing deal expires at the end of the year and the Finn, who has previously vowed Ferrari will be his last team in F1, has made clear he would like to stay on.
But Ferrari insist the ball is in Raikkonen's court and an extension will be offered only if he performs on track.
"I would love to keep Kimi and Kimi knows fully well that the decision, which has not been made, will be made on his performance," Ferrari president Sergio Marchionne told Sky F1 in Baku.
Raikkonen trails Vettel by a respectable 15 points in the Drivers' Championship and 6-2 in qualifying. In 2015, however, he barely scored half as many points as Vettel and was considered by many in the paddock to have been fortunate to be kept on.
The four upcoming races before the summer break are likely to be pivotal in determining Raikkonen's future - in 2015, Ferrari announced Raikkonen's extension in August just before the season resumed at Spa.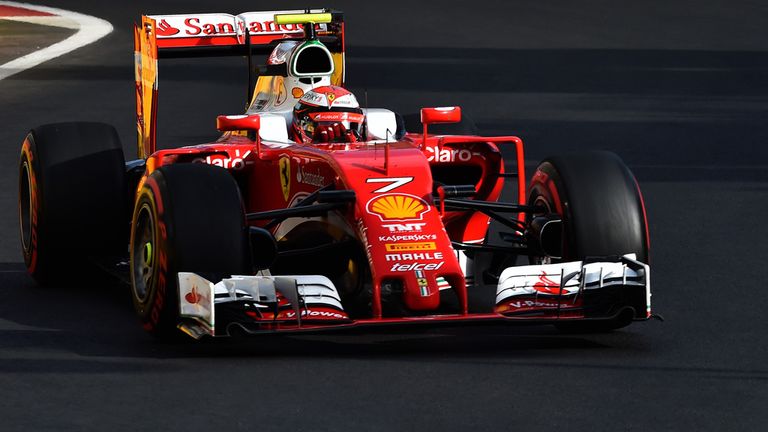 Were Ferrari to consider dropping Raikkonen, they would not be short of alternatives -  which wasn't the case 12 months ago when their decision effectively boiled down to retaining Raikkonen or paying Williams a reputed £10m to sign Valtteri Bottas.
While Bottas has since experienced a modest year and Red Bull have tied down Daniel Ricciardo by fixing the Australian, whose parents are of Italian decent, to a long-term deal, Romain Grosjean, Carlos Sainz and, to increasing refrain, Sergio Perez have all been touted as potential contenders to replace Raikkonen.
Perez: 2017 plans not settled yet
But Marchionne, speaking ahead of Perez's podium-securing exploits in Baku, would not be drawn on who might be catching the team's attention. 
"There are a number of drivers on the circuit who are very, very talented. But let's not speculate," he said. 
Raikkonen, meanwhile, has continually made clear that he would like to stay on for what would be a seventh season as a Ferrari driver spread over two stints.
"It's not my decision in the end," Raikkonen said in Canada. "I always said I'm happy to be here and I hope I will be to help Ferrari get where we want to as a team. 
"What happens in the future, we'll see."
Raikkonen's relationship with Vettel may prove a pivotal point in Ferrari's decision. Team boss Maurizio Arrivabene hailed the Finn as "a good team-mate" after Raikkonen yielded position to Vettel during Sunday's European GP.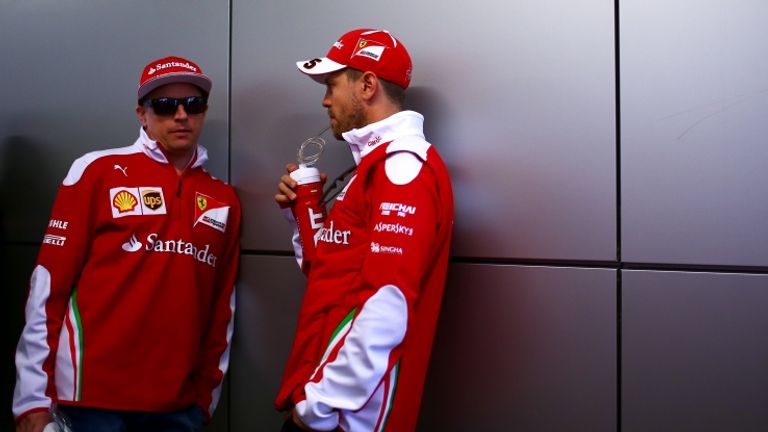 Don't miss the F1 Report: Baku review on Sky Sports F1 at 8.30pm on Wednesday with Marc Priestley, Kevin Eason and Mark Gallagher