Mercedes give Lewis Hamilton and Nico Rosberg their 'final warning'
A repeat "will have a negative impact on their campaign," warns team boss Toto Wolff after Merc strengthen 'rules of engagement'
By Pete Gill at Silverstone
Last Updated: 13/07/16 3:51pm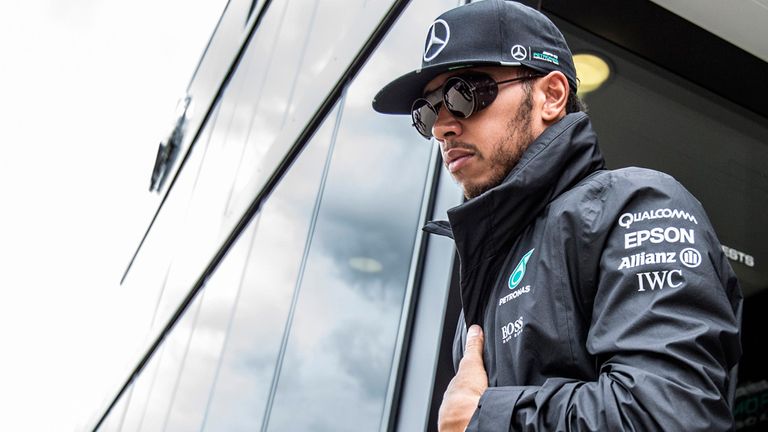 Mercedes drivers Nico Rosberg and Lewis Hamilton have been given a final warning to race clean, according to boss Toto Wolff.
Wolff described the warning, handed to both drivers after their collision in Austria in a series of meetings at the team's Brackley headquarters on Thursday, as being akin to a 'yellow card' in football.
"If it happens again it will have a negative impact on their campaign," said Wolff. "This is their final warning."
Mercedes have declined to reveal what the deterrents bolstering the enforced 'rules of engagement' actually entail. While a race suspension would be one option, it's thought that team penalties such as delayed access to new car parts or second choice on strategy are more likely. 
"We decided not to elaborate on what the new rules are in public," said Wolff. "It is like a contractual detail. We are speaking about possible sporting and possible financial consequences and I wouldn't want to go into that detail."
World champion Hamilton described the new rules as "not insignificant".
But told of Wolff's description by reporters, Rosberg responded: "A final warning? He said that? That doesn't sound very good!"
The Mercedes statement in full
Rosberg and Hamilton have clashed in three of the last five races - on the final lap of the Austrian GP, at the start in Canada and at the second corner of May's Spanish GP when their collision resulted in both Mercedes cars crashing out.
A furious Wolff branded the clash in Austria as "brainless" immediately after the race. Speaking on Thursday afternoon ahead of the British GP, he added: "We didn't like the manoeuvre. Such a manoeuvre cannot happen again.
"The fundamental principle is that they have responsibility. Once the race is on, only they can manage the situation. The outcome is in their hands."
Earlier, a Mercedes statement had warned: 'If the drivers do not honour the revised Rules of Engagement, we may impose team orders as a solution of last resort.'
Rosberg was given a ten-second time penalty after the stewards ruled that he hadn't left Hamilton enough space as they battled for the lead in Austria. The German insisted afterwards that Hamilton had been at fault and said after his arrival in Silverstone: "It wasn't black and white. I respect the stewards' decision but that doesn't mean l have to agree with it."