Jenson Button says 2017 talk 'guesswork' until he decides plans
Amid fresh Williams rumours, Jenson doesn't currently feel ready to leave F1 "but we'll see in a few months and then I'll make a decision"
By James Galloway
Last Updated: 18/07/16 10:10am
Jenson Button says speculation over his future remains "guesswork" until he makes his mind up about whether he wants to prolong his F1 career into 2017.
In interviews with Sky Sports during the British GP weekend, Button outlined his terms for staying in the sport for an 18th season - making clear he wanted to be in a car capable of fighting for podiums.
McLaren, who will make a decision over whether to retain the Briton or promote reserve driver Stoffel Vandoorne no earlier than September, are targeting a big performance jump in 2017, but stand only seventh in the Constructors' Championship and have finished on the podium at only one race since 2012.
Fresh reports ahead of last weekend's British GP suggested Williams, the team where Button began his career, have placed the 36-year-old on their short list as they mull their own driver line-up for next season.
But Button told Sky F1: "It's all guesswork because nobody has a clue what is going on.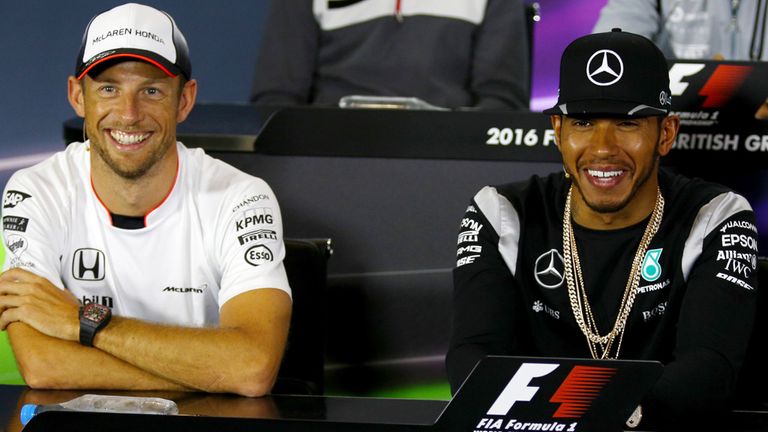 "Not until I've made my mind up on what l do for next year. The team have already said we're not going to discuss anything until September, so I don't know why there's such speculation. 
"We'll see then. For now, just trying to enjoy the racing. Hungary will hopefully be better and we can fight for some points."
Vandoorne: It has to happen in 2017
Put to him by Johnny Herbert that he did not look like a driver ready to say goodbye to F1, Button replied: "At this moment in time, no. But we'll see in a few months and then I'll make a decision."
The 2009 world champion claimed McLaren's last race win nearly four years ago and made clear at Silverstone "I don't want to be racing if I'm just making up the numbers".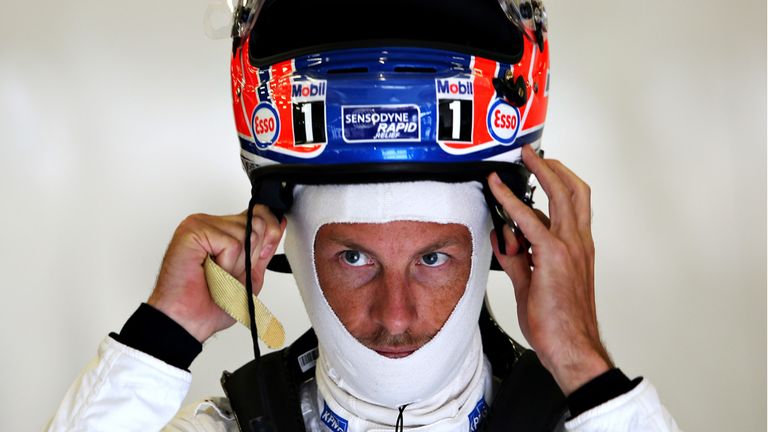 With a return to the podium his target for any 2017 campaign, Button says McLaren need to "take a good step forward" to return to that level of performance.
Driver market discussion in F1 Report
"I want to be fighting for podiums," the 36-year-old said. "I've put a lot of hard work in here over the last few years with the new [Honda] partnership. It's been a really exciting project to be fair, having an input and knowing that you're making a difference on the aerodynamic side, but also on the engine side.
"But we need to take a good step for next year to be competitive - and if I'm going to be racing in F1 next year that's what I want and what I need."