Claire Williams wants to see a female driver earn a place in F1
By Dev Trehan
Last Updated: 12/07/16 2:18pm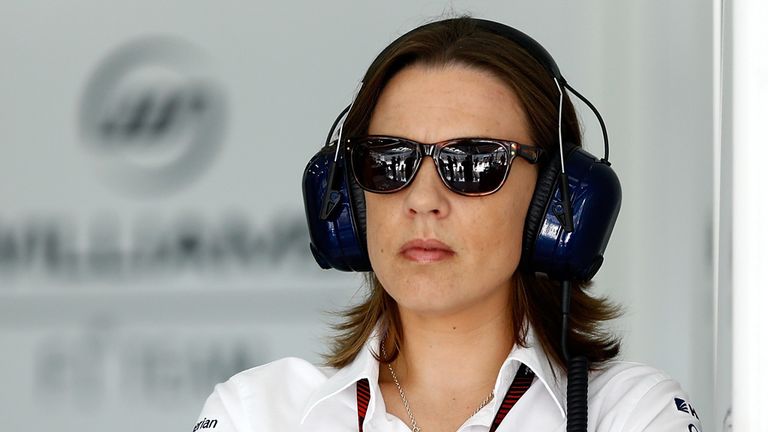 Claire Williams insists the landscape of motor racing is changing with women becoming far more commonplace throughout F 1.
The 39-year-old, who is deputy principal of the Williams F1 team, says although female drivers are absent from the grid, they are filtering through in other roles in the sport.
"The landscape is shifting now and we are seeing more and more women working in F1, which is fantastic," she told Tuesday's Sportswomen show on Sky Sports News HQ.
"It is a sport which is very welcoming and accessible to females and that's across lots of different disciplines. We don't have a driver but we are one of the few sports that allows women to compete against men on a Sunday afternoon and that can't be said for many sports.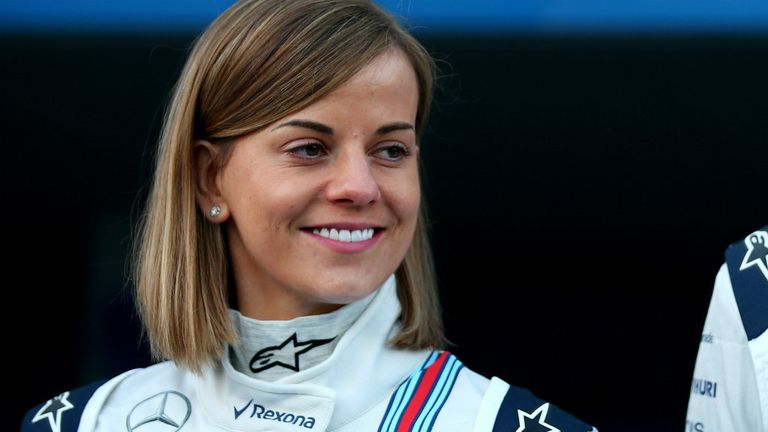 "We are seeing more girls coming into jobs behind the scenes in things like engineering and as aerodynamicists. That's great to see but there is still more work to be done if we are going to get a balance.
"I think it's a good thing having a blended workplace where men and women bring different attributes and I think having a balanced work environment can be really powerful.
"We see that at Williams. We have more and more women coming up into the engineering disciplines and they do bring a very different dynamic and I know that the guys in the workplace love having those females on board because it does create a very different environment."
Williams says she would happily add a female to her roster but only if the driver was the best person for the job.
"I'd love to see a female driver lining up on the grid but it can't just be for the sake of having a female driver in F1," she said.
"Our sport is very much a meritocracy. You have to have to be the best of the best.
"I wouldn't put a female in our car just because I wanted to put a female in our line-up. They have to be able to do the job and be able to deliver."