Hungarian GP grid stays the same as Red Bull pair avoid demotion
No changes to grid despite hours of stewards' deliberations
By Pete Gill and James Galloway
Last Updated: 25/07/16 11:58am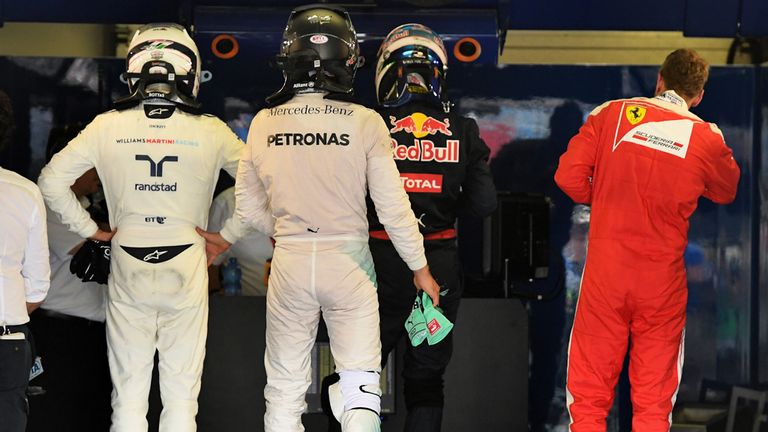 Red Bull pair Daniel Ricciardo and Max Verstappen will keep their places on the second row of the Hungarian GP grid after the Budapest stewards decided not to impose a strict interpretation of the 107% rule in qualifying.
The Red Bull duo, along with Force India team-mates Nico Hulkenberg and Sergio Perez and Williams' Valtteri Bottas, faced being demoted after failing to progress from a rain-affected Q1 session within 107% of the fastest time.
Had Ricciardo and Verstappen been penalised, they would have had to start the race from 11th and 12th based on the results of Practice Three, with Ferrari's Sebastian Vettel promoted to third.
However, the stewards announced late on Saturday night that the grid order would stay the same due to the 'exceptional circumstances' of the wet qualifying hour.
'107% performance rule is to stop very uncompetitive cars/teams in F1, not penalise drivers on drying track. So grid rightly stays the same,' tweeted Sky F1's Martin Brundle.
Starting grid for the 2016 Hungarian GP
Article 35.1 of the Sporting Regulation states drivers who do not lap within 107% of the fastest time in Q1 'will not be allowed to take part in the race' but do allow for 'exceptional circumstances' and permit drivers to race if they have shown sufficient pace earlier in the weekend.
'Any driver accepted in this manner will be placed at the back of the starting grid after any other penalties have been applied,' the article states. 'Should there be more than one driver accepted in this manner they will be arranged on the grid in the order they were classified in P3.']
This is the rule which was applied to the six drivers who dropped out in Q1 - Jolyon Palmer, Felipe Massa, Kevin Magnussen, Marcus Ericsson, Pascal Wehrlein and Rio Haryanto - and were also outside the 107% time.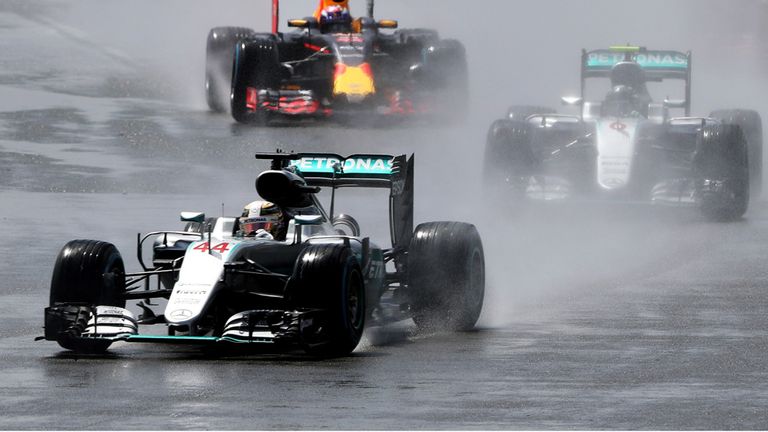 However, in the case of the Red Bull and Force India drivers along with Bottas, stewards decided that another article of the Sporting Regulations relating to qualifying took precedence as all five drivers made at least the second stage of qualifying.
'The Stewards have also decided, due to the exceptional circumstances experienced during qualifying,  Article 35.2 a) iii should take precedence over Article 35.1 of the FIA Formula One Sporting Regulations,' the FIA ruled.
With no other grid penalties being applied this weekend, the only tweak to the grid will see Ericsson drop out of 20th and start from the pit lane after Sauber elected to change his chassis after the Swede crashed in Q1.