Ferrari: What now for F1's iconic team after James Allison's exit?
The view from Sky in Italy, after the Scuderia lose their technical director and lose their way on track in the opening half of 2016
By James Galloway at Hockenheim
Last Updated: 01/08/16 3:41pm
Carlo Vanzini, Sky in Italy F1's commentator, considers the health of the sport's most famous team halfway through a 2016 season which continues to go from bad to worse for the Scuderia.
The team are yet to win a race this year and trail championship leaders Mercedes by over 150 points.
Amid speculation that president Sergio Marchionne has taken on a hands-on role at the team's factory, the Scuderia have been described as being locked in a 'midsummer nightmare' by the Italian media and suffered a fresh blow ahead of the German GP with the news that highly-regarded technical chief James Allison was leaving.
So just how bad is Ferrari's current crisis - and could it yet get worse before it gets better?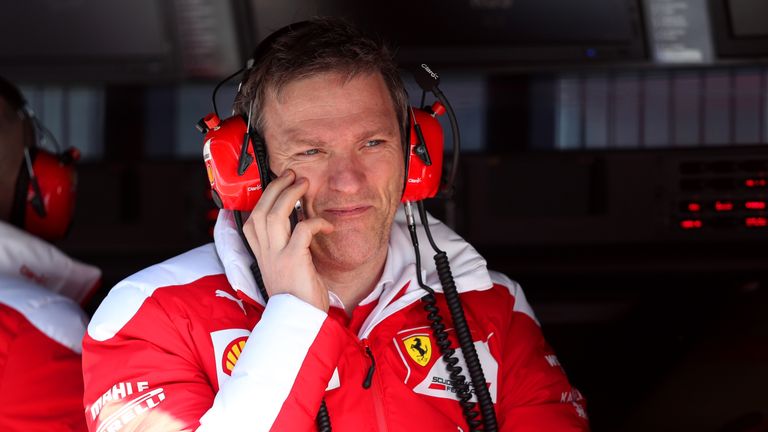 What does James Allison's departure mean?
Carlo Vanzini: "When Allison arrived in 2013, he was considered the best solution of that era. We shouldn't forget that Luca di Montezemolo was the president and Stefano Domenicali the team principal at that time, so it was really a different era for everybody.
"His first car as technical director last year won three races and finished on the podium at almost every race. This year there were some discussions before the tragic death of his wife and then after that, you have to decide what to do. You have to be a family man and think of your kids, even if they are older now.
"He spent more time in England working from his home, but in this kind of role, Ferrari need someone who is inside Maranello and working 24/7."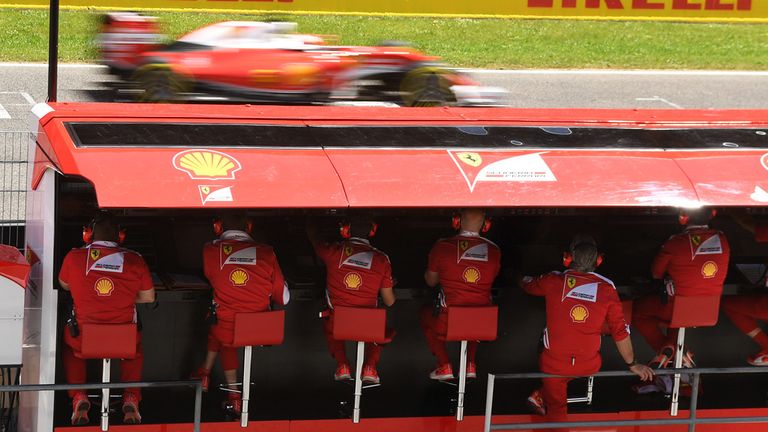 Who is Allison's replacement?
Carlo Vanzini: "Mattia Binotto has a very long story within Ferrari. He arrived in 1995 to the test team and then he eventually joined the engine department.
"What we have to consider is that at the start of 2014, the power unit wasn't very good and they decided to replace Luca Marmorini with Binotto.
"Mattia has done a very good job because he found a man like Wolf Zimmermann from Mercedes to put in his department - and we have seen results. If you compare Ferrari's power unit from 2014 with this one, the level of the work his department has done is higher. OK, they have some problems now because they are pushing hard, which can happen.
"He is a very good man to create a team and manage people. He knows everybody inside Ferrari and at the moment, he is the right choice."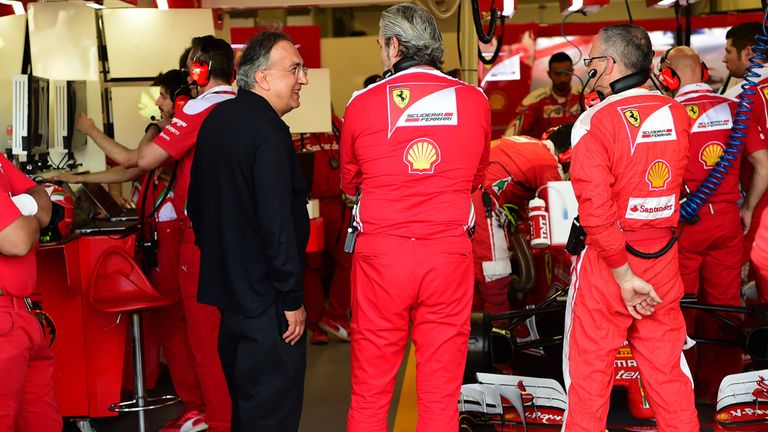 Do Ferrari have a long-term target in mind?
Carlo Vanzini: "At the moment, Binotto is long term because right now, they are building the 2017 car and the car that will start racing in Melbourne next season will be a car that has to be a base for the one which competes for three or four seasons, until the regulations are overhauled again.
"Because of this, it's not possible it's only a temporary solution.
"We know that Ferrari tried to sign James Key from Toro Rosso, but he's tied to Red Bull and he's waiting to arrive in the main team. Ferrari will try to have new engineers and new technical people, but in Formula 1, it's usually the case that key employees have at least one year's gardening leave on their contracts.
"So you can look at Key or Bob Bell from Mercedes, but then they'd have to stop for one year and arrive in 2018. This is not a situation Ferrari can have for next season."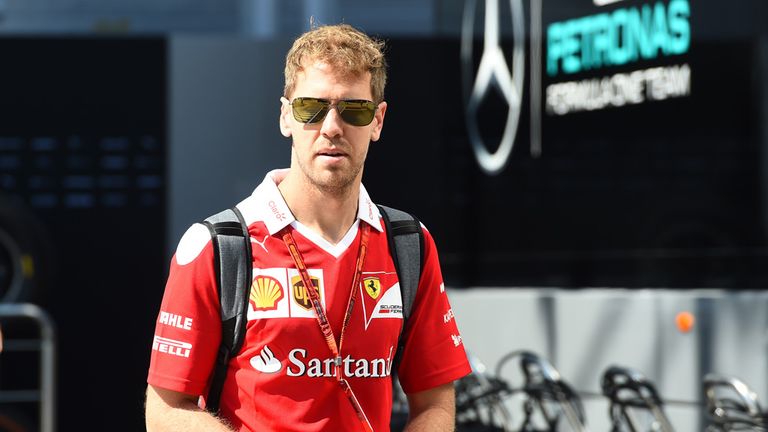 Will this unsettle Sebastian Vettel?
Carlo Vanzini: "Seb has a very close relationship with Mattia and is happy with what happened with the power unit department this year.
"He has realised his dream by driving for Ferrari. We know that he grew up with the nickname 'Baby Schumi' and especially last year, he captured that dream with three victories and many podiums.
"This year is his most difficult year in Formula 1. It's similar to 2014 alongside Daniel Ricciardo at Red Bull, but after four world championships, it can happen that you have a difficult year.
"But now to have this kind of difficulty you don't know how long Ferrari need to wait to win - it's very difficult for him to know the road ahead."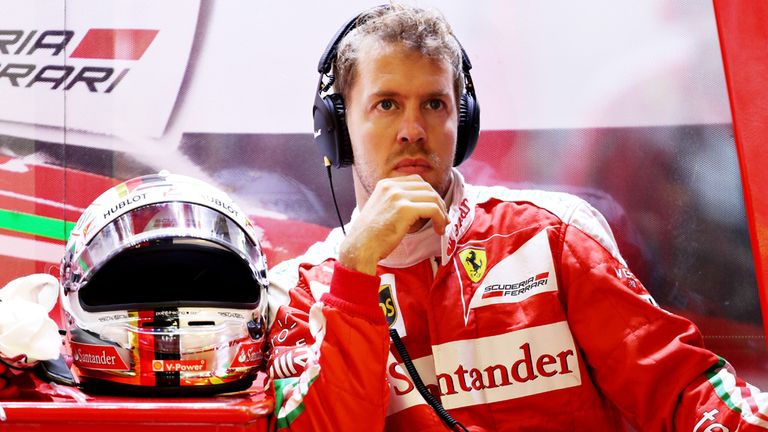 And what about Vettel's future?
Carlo Vanzini: "Vettel is very close with all the team. He's currently living a little nightmare in his dream but he wants to win with Ferrari. This we know for sure.
"He has another year on his contract until 2017, but I think he has another two years of options beyond that and they are working to have a new three-year deal until 2020.
"He will stay until he wins, like Michael Schumacher did."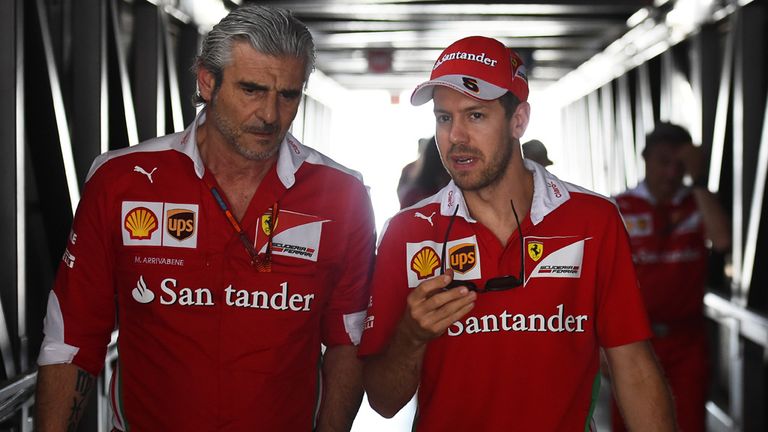 Is team boss Maurizio Arrivabene's position under threat?
Carlo Vanzini: "The team principal is a different role. It's like the boss of a big company: he doesn't do the car, he has to be there when they fight about rules and things like that.
"In this way, Maurizio is doing quite a good job. He will still be the team principal at the end of the season - for the moment!
"From what I understand, Ferrari president Sergio Marchionne doesn't fire people because the situation is difficult or something like that. He only looks at bringing in people who could be better. Only when he is sure that there is someone who could be better for that role would he change it. At the moment, there isn't.
"This change of Allision and Binotto is the first step towards having a little revolution in the technical department - and it's that department which makes the car. This decision was made by Marchionne and Arrivabene together."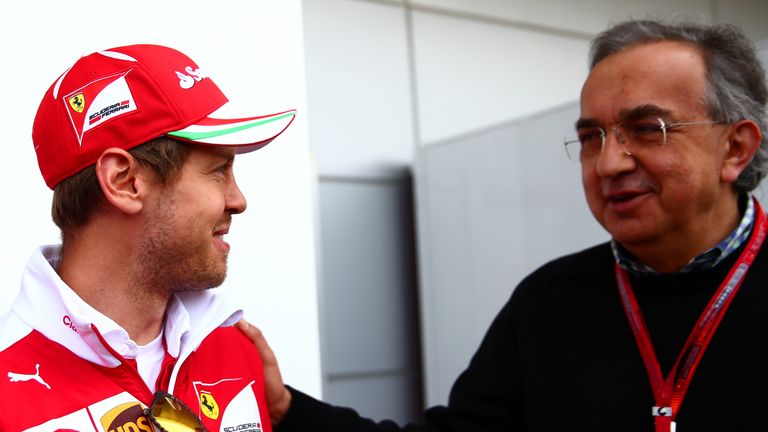 Has president Marchionne become a hands-on boss?
Carlo Vanzini: "Marchionne is more present in Maranello now because he wants to understand what's going on. He wants to arrive in Maurizio's office to check everything's okay. Obviously it's a way to push everybody in Ferrari to work hard although I know that everyone at Ferrari is working hard to return to the top anyway - it's the story of Ferrari.
"They have to find the right solution to have a little more stability. Maurizio is only half way through his second season and he's overseen 25 podiums and three victories in 30 races.
"In the previous three seasons before his arrival, Ferrari managed almost the same tally - 27 podiums and five wins in 58 races. So the results are not too bad. Just look at F1's two other historically successful teams: Williams' last championship win was in 1997, while McLaren's most recent were in 2008 and 1999.
"The difference is that Ferrari is expected to win every year, like Barcelona or Juventus in football. When they start the season, they have to win. How? People don't mind, but it's not easy."