F1 holidays: How the drivers are enjoying their summer break
Whether it be with weddings or vacations, F1 drivers have had a much-needed rest ahead of a return to action in Belgium....
By Matt Morlidge
Last Updated: 23/08/16 8:27am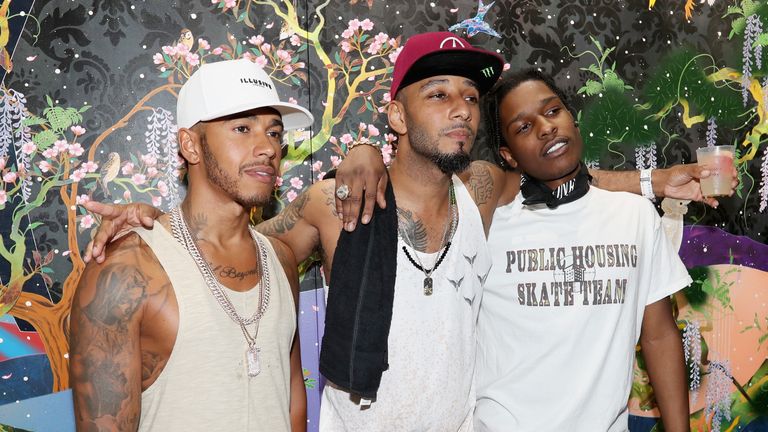 Lewis Hamilton started his holiday with a carnival in the Caribbean, meeting old family on the way, before travelling to the US and Mexico - and even squeezed in trips to Jamaica and Costa Rica.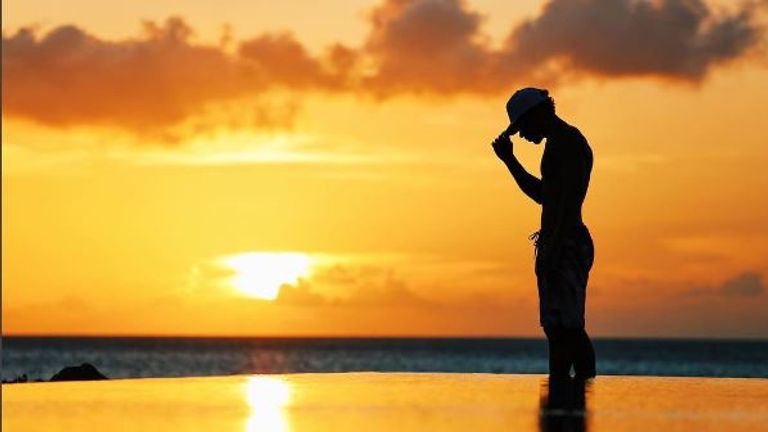 "I'll definitely be relaxing. I'll have my dogs with me and with family and friends. You've got to make sure you enjoy this period of time, whether it's with your family or with your friends.
"Life's too short to not be happy and the things I do make me happy. It might not make any of you happy what I do, but I'm pretty sure you'd have an amazing time if you came with me, wherever it is I go."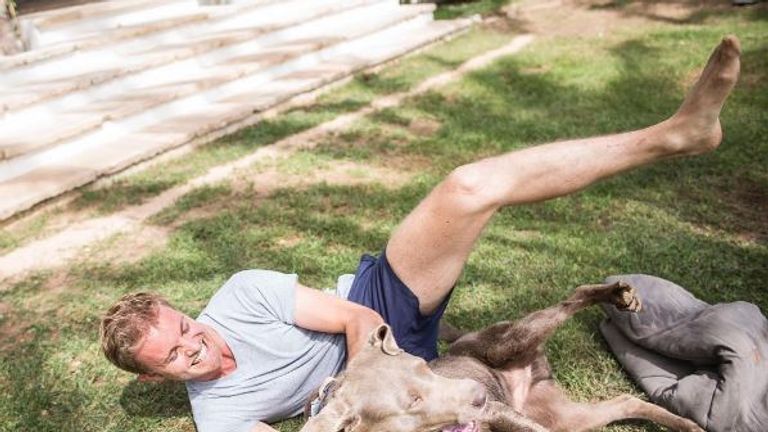 As for Nico Rosberg? It seems he's back home...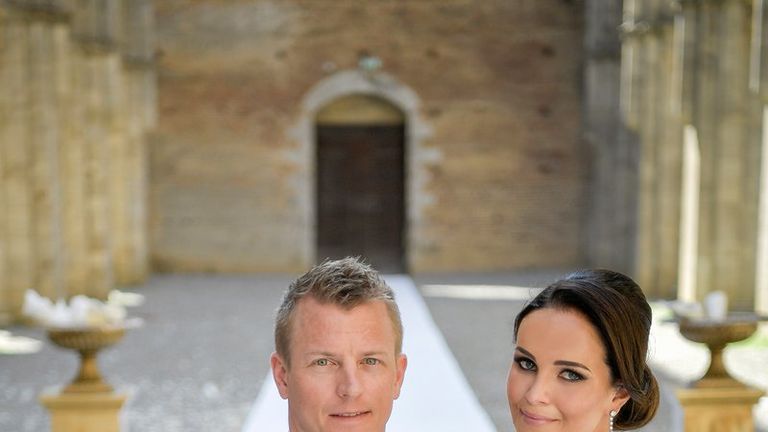 Kimi Raikkonen celebrated his time off in some style, marrying partner Minttu Virtanen in Tuscany with Ferrari team boss Maurizio Arrivabene one of the guests.
It's not been quite as flash for team-mate Sebastian Vettel, who has been pictured at the Motocross World Championship in Switzerland.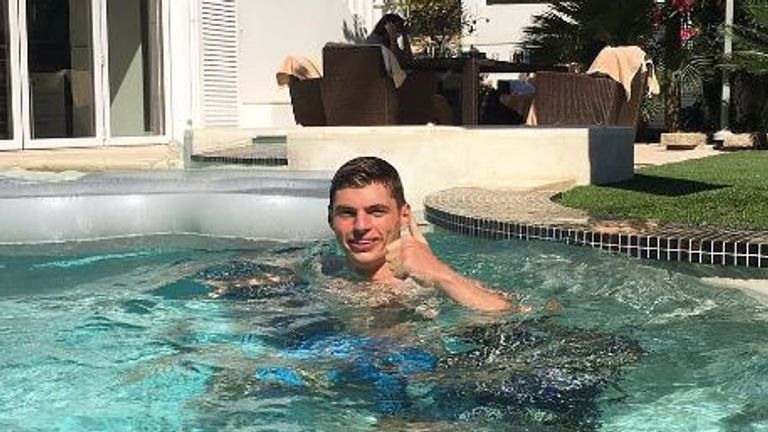 Max Verstappen has been making the most of the break in the South of France, while Daniel Ricciardo is another driver who has ventured to America...
"I'm going Stateside and I've got a few of my mates from Oz going over, so it's going to be good.
"It's obviously nice to head into a break with no weight on your shoulders. I'll enjoy myself, probably do a few more 'shoe-ys' and come back in Spa feeling good."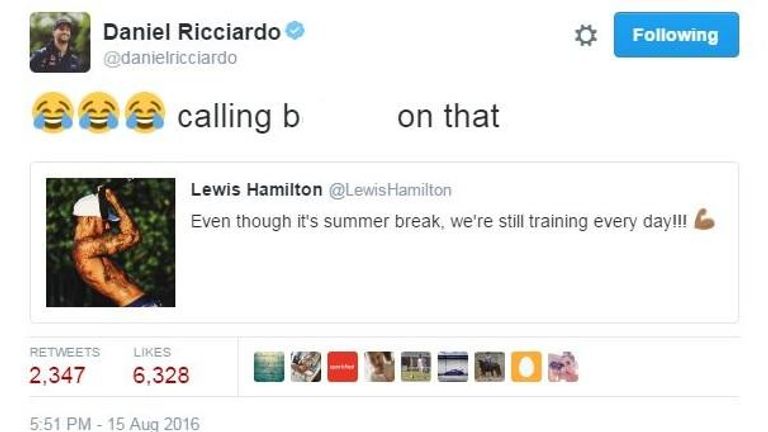 Ricciardo, who went to Pirelli's world outlet while out in Los Angeles, also aimed a cheeky dig at Hamilton...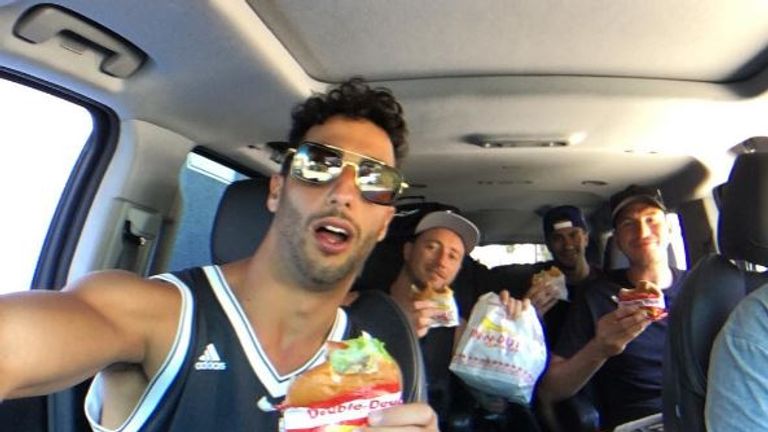 ... and it looks like the Australian hasn't been overexerting himself too much in the US!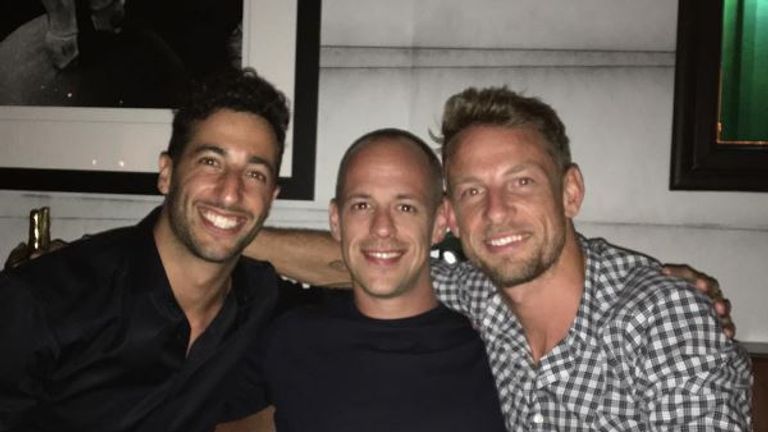 Ricciardo even found time to bump into Jenson Button along the way.
Meanwhile, Fernando Alonso, who told Sky F1 earlier this year that he won't be taking any holidays, has been training in Palm Springs, California.
"The idea is to go to the USA, as you have much more freedom there, as you don't get recognised on the street! A bit of California and Las Vegas - to switch-off from F1. Not to Alaska, not this time!"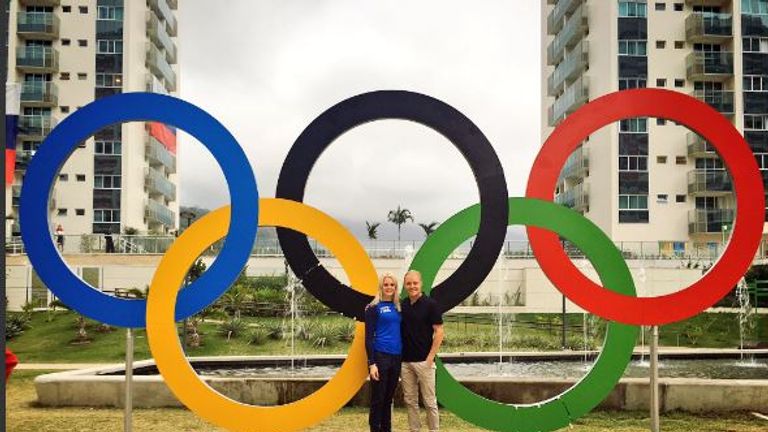 Williams driver Valtteri Bottas has travelled to Rio to support girlfriend and Finnish swimmer Emilia Pikkarainen at the Olympics, and he may have bumped into team-mate Felipe Massa -  with the Brazilian supporting his country's athletes.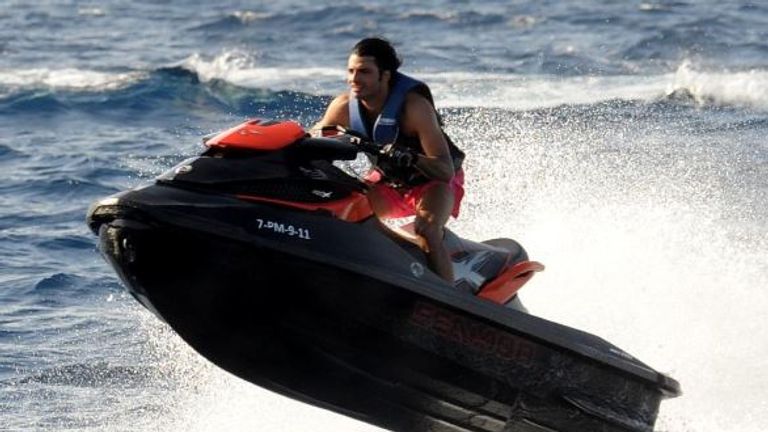 Toro Rosso's Daniil Kvyat admitted he needed the summer break to sort his head out after a dismal start to 2016, while team-mate Carlos Sainz wanted another adrenaline boost - judging by the picture above...
And finally, here's Sergio Perez on his plans for the break...
"First I am going to Mexico to sit down with my sponsors - and then for some days to Las Vegas for the stag party of one of my best friends. And then, to recover from that, some days in Vallarta to chill at the beach."