Qualifying to be red-flagged for double yellow flags
FIA makes immediate change to "remove any discussion" over how much a driver has slowed down for yellow flags after Rosberg controversy in Hungary
By Pete Gill and James Galloway at Hockenheim
Last Updated: 01/08/16 3:41pm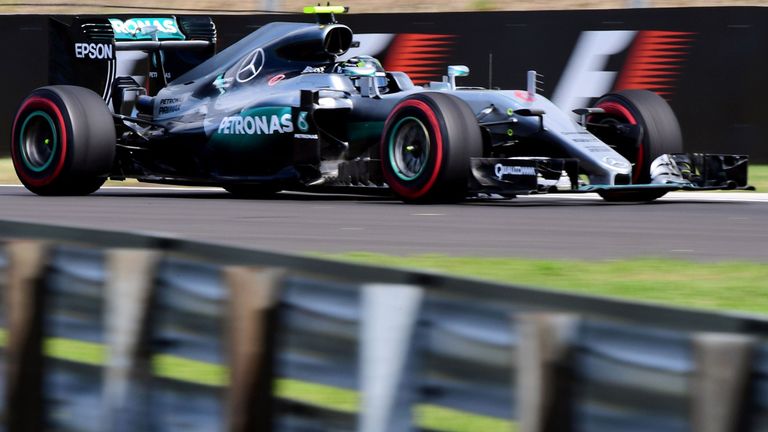 Qualifying will be red-flagged whenever double-waved yellow flags are showing, the FIA has announced.
The change comes in the wake of the controversial conclusion to qualifying for the Hungarian GP when Nico Rosberg set his pole position lap after passing yellow flags for Fernando Alonso's stricken McLaren.
The Mercedes driver was placed under investigation but cleared after stewards accepted Rosberg had lifted off and reduced his speed by around 20kmh.
A number of other drivers, however, opted to abandon their laps after spotting the warning. 
"The procedure now will be to simply red flag it whenever there is a double-waved yellow flag," said FIA race director Charlie Whiting. "There will be no discussion."
Lewis Hamilton publicly questioned whether Rosberg, his Mercedes team-mate and title rival, had slowed down sufficiently given the regulations for double-waved yellow flags say a driver must be prepared to stop.
Whiting says the new application of the rule will "remove any discussion about whether a driver slowed down".
He added: "The stewards accepted Nico's explanation and looked at the data and felt he had slowed down. Then the question was: did he slow down enough? What's enough? So, if you can't set a time, then that's that. It removes all the subjective discussion."
Whiting insisted "I've had no lobbying from drivers" over the issue, while he also explained why the stewards in Hungary took more than three hours to formally investigate the Rosberg incident after the end of qualifying.
"We looked at it and the stewards said 'we think that's fine'. Then there was a lot of discussion about the 107 per cent [rule]," he said.
"Then we decided to have another look at it and the stewards felt when looking at it on a different camera 'maybe we do need to have a chat with Nico'. So they did, accepted his explanation, and that was that."