Lewis Hamilton rues late drama as Nico Rosberg takes German pole
"Only one car can through Turn One so it's whoever gets there first" says Lewis; Race live on Sky Sports F1, lights out at 1pm
By James Galloway at Hockenheim
Last Updated: 01/08/16 3:39pm
Lewis Hamilton admitted he made more than one error on the final lap in qualifying which cost him pole to Nico Rosberg, but will now "make a difference" in Sunday's German GP.
After Rosberg had dominated the three practice sessions, Hamilton moved ahead in qualifying and appeared on course for his seventh pole of the season after topping Q1 and Q2.
But although he then claimed provisional pole on the first Q3 runs as an electrical problem forced Rosberg to abandon his lap, he lost out on the decisive final runs to the sister Mercedes, with Hamilton locking up at the hairpin and losing time in the middle sector of the lap.
"It's been a good weekend, I had no problems," Hamilton said. "I had the pace today I just didn't finish it off in the last lap.
"I'd been first in every qualifying session, so it [pole] was definitely on. I was two tenths up on the lap and I just didn't finish it. That's it."
But although he lost time in the same sector of the lap where he made the mistake, Hamilton played down the significance of the lock-up - and pointed to further mistakes round the lap.
"I was 0.226s up by that point and I think I lost maybe half a tenth on the exit of that corner," Hamilton said. "But then the loss later on after that, turn eight. As I came out of turn 11 I think it had come down to 0.16s and then from turn 12 onwards it got less and less and less."
Although frustration with his errors, Hamilton insisted he was not "hurt" by the result and would now work to "make a difference" in Sunday's race as he bids to retain his championship lead heading into the summer break.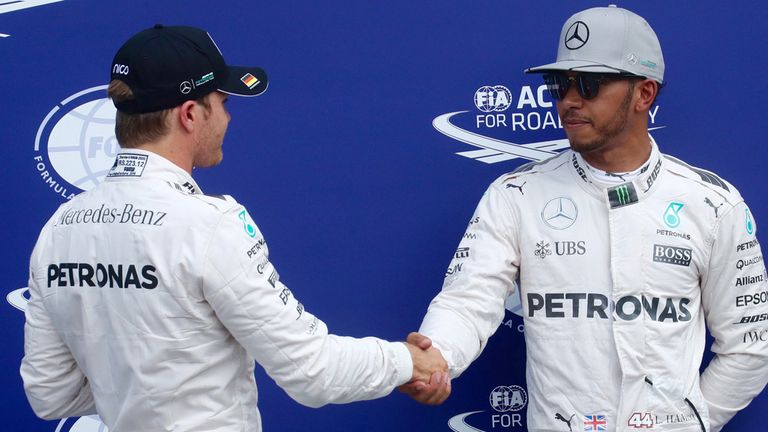 "I'm not down, I've got a race to win tomorrow," Hamilton added. "It's not an emotional game or anything like that, it's just literally…I brought it to qualifying and was quickest, quickest, quickest and I was easily quickest at the end and I just didn't deliver myself. So that's something I have to handle and deal with, and that's just how I deal it.
"You know when you kick yourself a little bit? That's where I am. But there's nothing I can do about the past, I'm moving forwards now, and tomorrow I can make a difference - so I will."
For the second successive weekend, Hamilton therefore starts behind Rosberg on the front row - although he made light work on the starting disadvantage in Hungary by vaulting past the German into the first corner.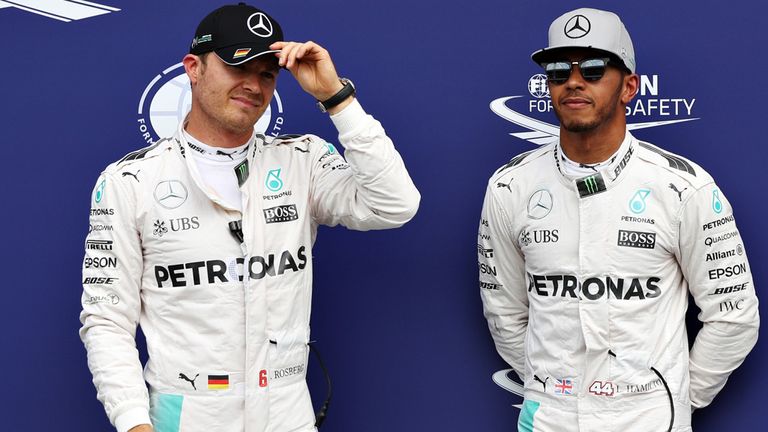 Hockenheim presents more opportunities to overtake and Hamilton admits the start of this Sunday's race is not so crucial.
"It's a much easier track to overtake," Hamilton said. "That doesn't mean you can, but it is much easier, it's one of the easier ones.
"Only one car can through Turn One so it's whoever gets there first [will come out ahead]."