Exclusive Q&A: Sergio Perez on his future and why he nearly quit
Mexican reveals how difficult McLaren exit was and if his backers will buy Force India
By William Esler
Last Updated: 19/09/16 12:56pm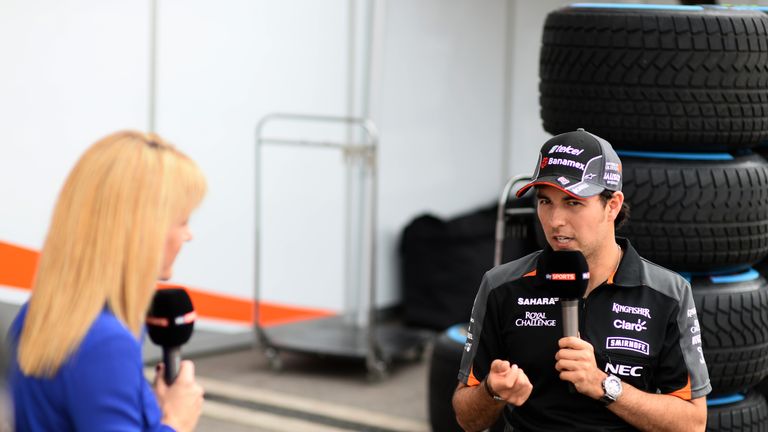 Sky Sports F1's Rachel Brookes sat down with Sergio Perez in Singapore to discuss his F1 future, his McLaren exit and if his backers could buy Force India.
You said before you want to be a world champion - how far off that do you think you are?
Sergio Perez: "At the moment I am very far off [being world champion]. I need to move up the grid, I need to move up closer to that. If we manage to secure fourth in the Constructors' Championship then that means I am three places away from having that chance to fight for the world title."
Will you be driving the Force India in 2017?
SP: "It looks like it, we are just getting to the end of the final negotiations which I really hope doesn't change. But in this business I know by experience that things can change very quickly. When I was at McLaren everything was pretty much done, there was just a little piece of paper to be signed and it never got signed.
"But it very much looks like I will be here next year. That is what I want to do but you never know."
Why the Renault rumours then?
SP: "You always see rumours around, not only with Renault, but with Haas and Williams. My priority is to secure a deal with my current team, if that cannot happen then we will see what options are on the table."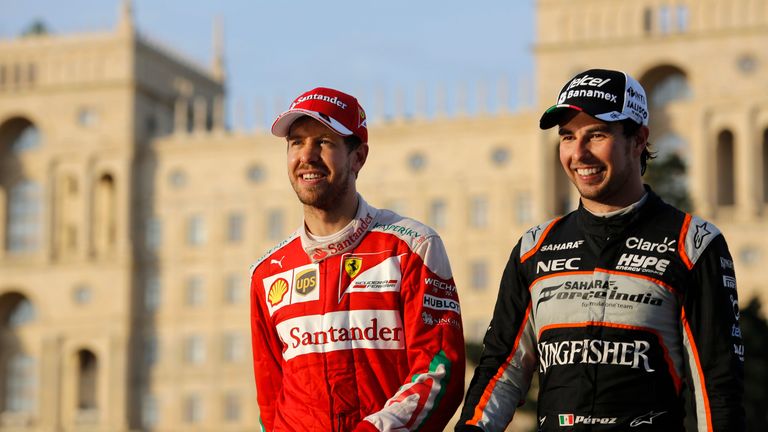 Is your target still to drive for Ferrari?
SP: "Obviously Ferrari is the biggest team in Formula 1, it is a dream for every driver. I just hope that if the opportunity comes it comes at the right time at the right moment. It is so important for a racing career that the opportunity comes at the right time and the right moment."
Do you think staying at Force India gives you a better chance of getting a Ferrari seat rather than risking it elsewhere?
SP: "I am not making my decision based on what Ferrari might do. I am taking my decision on what I think is the best from my career point of view. Whatever happens next will be good, but I am not basing my decision on that, I am basing my decision on my belief in the team, I believe we can move up, I see good potential in the team so that is why I want to stay."
How tough was being dropped by McLaren?
SP: "It was extremely tough my period with McLaren, especially what happened at the end. I was expecting to be part of McLaren for a couple of years, to grow with the team, but that didn't happen. I didn't have the opportunity to show my full potential with the team. We didn't have a competitive car, but not only that we didn't have a consistent car. When I look back it is just great that I was able to survive that hit."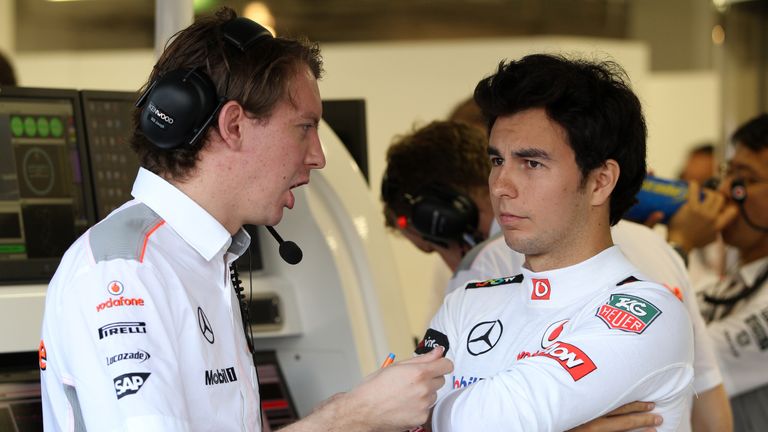 Did you think about quitting?
SP: "I thought about quitting after that hit. It came just before Austin and that is pretty much the end of the year and all of the seats are pretty much closed up. A couple of seats were available, I was not willing to stay with a team where I could not show my talent - being at the back of the grid, I was not willing to do that. I thought 'maybe Formula 1 is done for me, I will have to look at other series and other categories' [and] you realise that Formula 1 is not everything in the world.
"It was a massive hit. From being in a position where lots of teams wanted me that year, having the opportunity to go to different top teams and then picking up the wrong one was a massive hit for me career."
You bring sponsorship with you, but do you get angry at the 'pay driver' tag?
SP: "Sometimes I feel that some people don't consider me as good a driver as I have shown with my results. I have seven podiums with a car that has never been able to do so.
"The fact that I bring some sponsorship with me is always good for a team. I don't only bring the speed, I also have some support behind me which is great for me. But I obviously don't want people to think I am here because of that and the best way to do that is by having the results."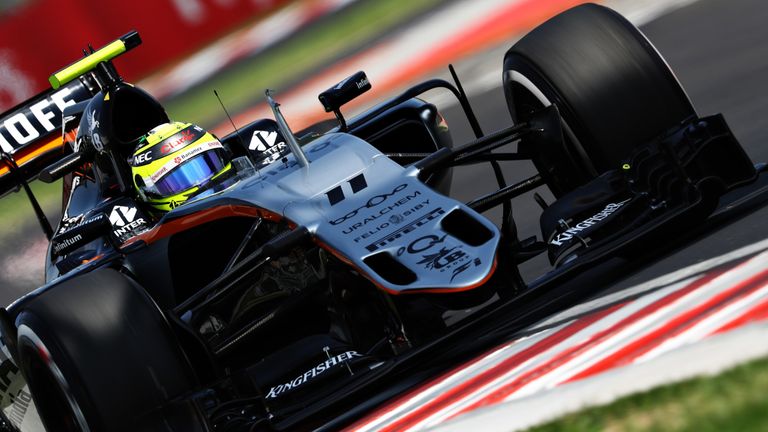 Would you be on the grid without the sponsorship?
SP: "I am very confident. With the results I have had in my career before Formula 1 and in Formula 1, if I didn't have the drive there would be many other drivers who wouldn't be here either because I am ahead of them, I have beaten them so I think I definitely deserve my seat here."
What would fourth place mean to Force India?
SP: "It would mean so much to us, it would be like winning the world title for us. Being able to secure that fourth place, beat Williams as well as all the teams behind it would be a massive boost for the team and I want to be part of that history. If we manage to secure that it will be history for this team."