Formula 1 drivers reveal their favourite music choices
Choices range from Bruce Springsteen to Enrique Iglesias as F1 stars pick their favourite driving music in the US
By Emma Walker
Last Updated: 10/10/16 10:50am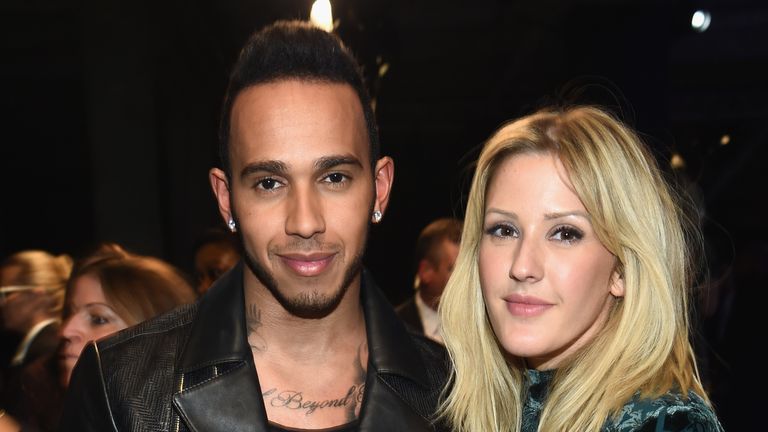 Ever wondered what F1 drivers listen to when on the road? The answer has proved to be an eclectic mix, ranging from The Eagles to Metallica to rap.
The survey was conduced by the organisers of the US GP, who asked the drivers to pick their favourite songs to drive to when in the USA.
But while their responses carry an American flavour, Taylor Swift and The Weeknd, who are headlining concerts at the Austin Grand Prix, do not appear on the list.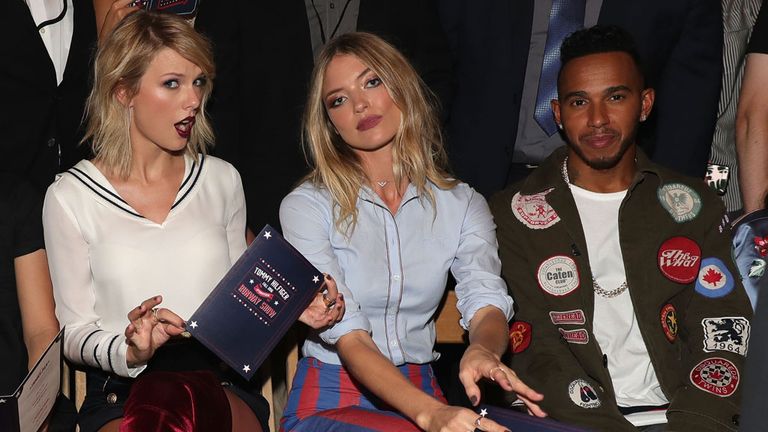 Lewis Hamilton says he is a fan of The Weeknd and also met Swift at a recent fashion show in New York, but he went for less mainstream choices by American rapper Ty Dolla $ign and hip-hop artist MadeinTYO.
His Mercedes team-mate and title rival Nico Rosberg has gone for more well-known songs - picking U2's Beautiful Day, Surfin' USA by The Beach Boys and Sex on Fire by Kings of Leon.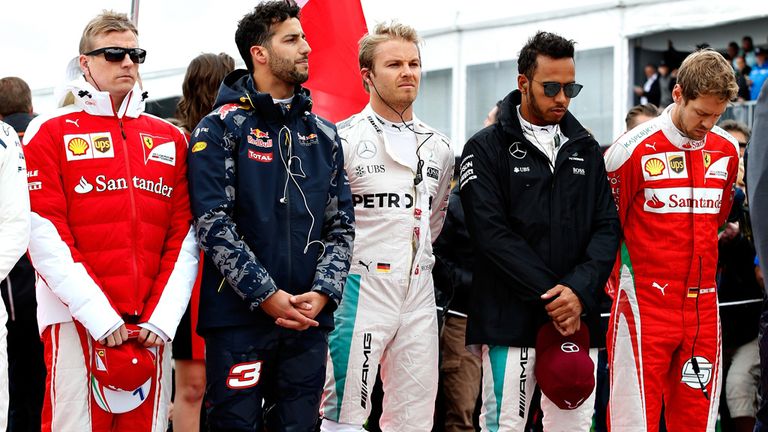 Following the brief, the vast majority of the picks are of American artists and many of the drivers have chosen songs that include the US in the title in some form or other. 
Two songs appear three times among the drivers' selections: Born in the USA by Bruce Springsteen, selected by Sebastian Vettel, Valtteri Bottas and Kevin Magnussen, and Hotel California by The Eagles, the choice of Felipe Massa, Nico Hulkenberg and Marcus Ericsson.
Michael Jackson is also a popular choice, particularly for the youngest driver on the grid, Red Bull's Max Verstappen, who picked him for both his song choices.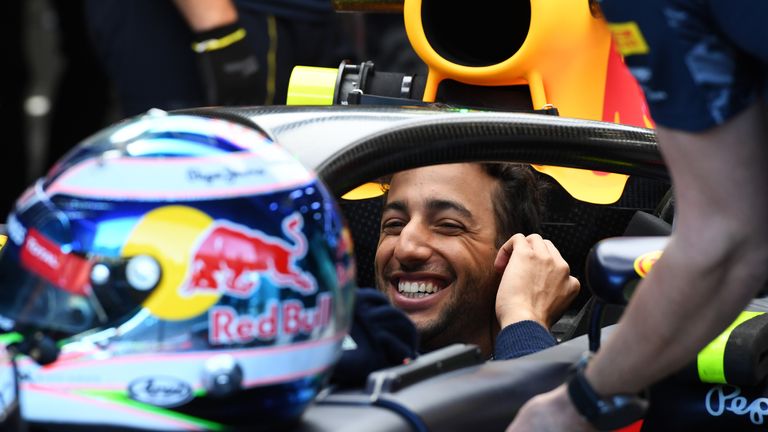 Verstappen's team-mate certainly knows how to please his audience. Daniel Ricciardo went for a song by a band from Austin, the home of the US Grand Prix - Uncle Lucius. Ricciardo is known for being a fan of heavy metal and rock music, and even performed live on stage with Australian band Parkway Drive earlier this year, but his choices have a distinctly more country feel to them. 
Toro Rosso's Daniil Kvyat should surely get a mention for his wide-ranging taste - including songs by heavy metal bands Metallica and Motorhead alongside Frank Sinatra - and the Russian is not alone in choosing songs from a previous era.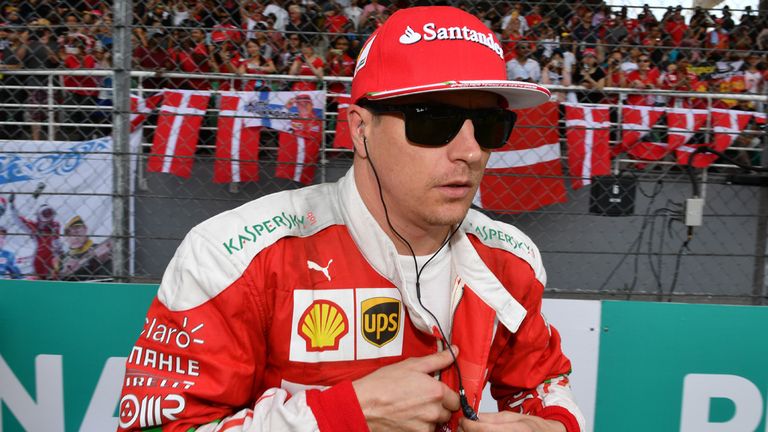 Sauber's Felipe Nasr is another of the young drivers picking bands who began their careers long before he was born - going for ZZ Top and The Doors, whereas the oldest driver on the grid Kimi Raikkonen has chosen an artist from his home country - Finnish band called PMMP (like ABBA, their name is based on the first names of singers Paula and Mira, just in case you were wondering.)
Four drivers' choices do not appear on the list published by COTA, so we are left to guess what McLaren drivers Jenson Button and Fernando Alonso and Manor drivers Pascal Wehrlein and Esteban Ocon might go for.
F1 drivers' American playlist
| Driver | Song one | Song two | Song three |
| --- | --- | --- | --- |
| Lewis Hamilton | 'Wavy' by Ty Dolla $ign | 'Campaign' by Ty Dolla $ign | 'I Want' by MadeinTYO |
| Nico Rosberg | 'Beautiful Day' by U2 | 'Surfin' USA' by The Beach Boys | 'Sex On Fire' by Kings of Leon |
| Sebastian Vettel | 'Born in the USA' by Bruce Springsteen | 'Little Red Corvette' by Prince | |
| Kimi Raikkonen | 'A Horse With No Name' by America | 'Born to Be Wild' by Steppenwolf | 'Pikkuveli' by PMMP |
| Daniel Ricciardo | 'Keep The Wolves Away' by Uncle Lucius | 'Stubborn Love' by The Lumineers | 'The Western' by MisterWives |
| Max Verstappen | 'Billie Jean' by Michael Jackson | 'Thriller' by Michael Jackson | |
| Valtteri Bottas | 'Born in the USA' by Bruce Springsteen | 'Sweet Home Alabama' by Lynyrd Skynyrd | 'Pretty Fly (For a White Guy)' by The Offspring |
| Felipe Massa | 'Happy' by Pharrell Williams | 'Uptown Funk' by Mark Ronson and Bruno Mars | 'Hotel California' by The Eagles |
| Esteban Gutierrez | 'All These Things That I've Done' by The Killers | 'Use Somebody' by Kings of Leon | 'Life is a Highway' by Rascal Flatts |
| Romain Grosjean | 'Can't Stop The Feeling' by Justin Timberlake | 'Uptown Funk' by Mark Ronson and Bruno Mars | 'Billie Jean' by Michael Jackson |
| Sergio Perez | 'Vertigo' by U2 | 'Viva La Vida' by Coldplay | 'Bailando' by Enrique Iglesias |
| Nico Hulkenberg | 'Hotel California' by The Eagles | 'Surfin' USA' by The Beach Boys | '(I Can't Get No) Satisfaction' by The Rolling Stones |
| Daniil Kvyat | 'Whiskey in the Jar' by Metallica | 'Ace of Spades' by Motörhead | 'Strangers in the Night' by Frank Sinatra |
| Felipe Nasr | 'Sharp Dressed Man' by ZZ Top | 'LA Woman' by The Doors | 'Even Flow' by Pearl Jam |
| Marcus Ericsson | 'Simple Man' by Lynyrd Skynyrd | 'Hotel California' by The Eagles | 'Back in Black' by AC/DC |
| Jolyon Palmer | 'Californication' by Red Hot Chili Peppers | 'The Chain' by Fleetwood Mac | |
| Kevin Magnussen | 'Born in the USA' by Bruce Springsteen | | |