Ron Dennis gives McLaren 'five out of ten' for the 2016 season
"We are just not good enough," concedes McLaren chief
Last Updated: 16/10/16 8:04am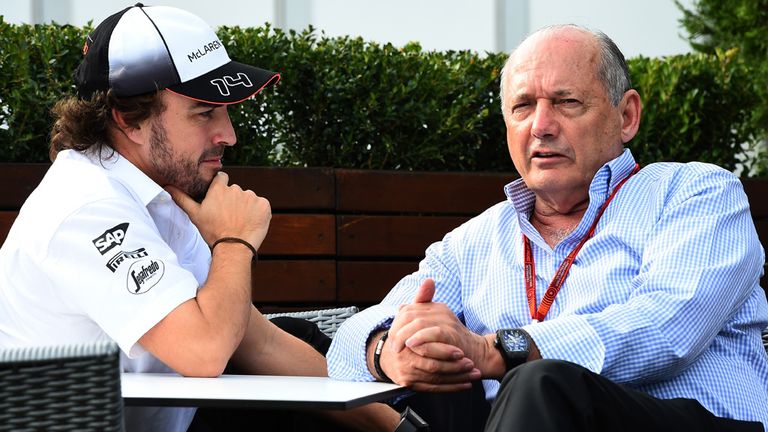 McLaren boss Ron Dennis says his team deserve no higher than a "five out of ten" grade for their performances in 2016.
Although vastly improved from their humiliating nadir of 2015, when the fallen superpowers only finished above a points-less Manor in the Constructors' Championship, McLaren have still failed to reach the podium this year, the second of their renewed partnership with Honda.
Despite the best efforts of their all-champion driver line-up, Jenson Button and Fernando Alonso, McLaren look set to end the year just sixth out of eleven in the standings - an improvement of sorts but hardly a satisfactory return for a team of McLaren's title-winning calibre.
"About a five," admitted Dennis upon being asked to grade his team's year out of ten. 
"We're just not good enough. We are here to win races and we're not winning races - but we are going in the right direction."
But it is McLaren's starting position at the start of 2017 following the sport's regulations reset which is now concentrating minds at both Woking, where McLaren are based, and at Honda's factory headquarters in Sakura.
"Our new engine is running on the dyno now and that's several months earlier than our engine last year," revealed Dennis. "We are well advanced on the car and making really good steps. As everyone will have been telling you, the cars will be four, maybe five to six seconds faster, and I think that's when the great drivers will start to excel."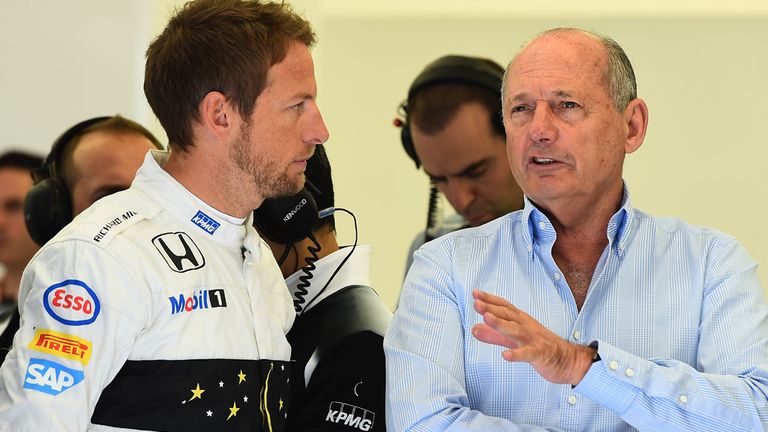 McLaren's anticipated 2017 competitiveness is just one of the questions hanging over the team. Another is their 2018 driver line-up after McLaren appointed Stoffel Vandoorne to partner Alonso next year while simultaneously agreeing a new two-year deal with Button.
The Englishman has been at pains to insist that he is not retiring from F1 but many in the paddock suspect Button is entering the final months of his F1 career.
Dennis, however, is not one of them.
"We all get a little mentally weary, and for a driver it is physical and mental, and I'd like to see how he is in about four months' time.
"I think he will be pretty bored, l think he will be hungry again, and l think the opportunity for him to come back exists.
"We want him to be fully involved in all things we are developing and so we needed to close off the opportunity of that data going to another team. So wanting him to be involved meant having him under contract for 2018 - and that's what we have done. 
"It's difficult to predict what is going to happen in 2018. But I don't think having three great drivers is a bad problem to have. I will worry about the decision as and when it has to be taken."
You can watch England's tour of Bangladesh, plus Premier League football and the British Masters on Sky Sports. Upgrade now and enjoy three months at half price!