F1 report: Lewis Hamilton's lifestyle can't be criticised when he's winning
After Lewis hit back at critics of his lifestyle, Mario Muth and Marc Priestley say it isn't impacting his performances; Watch the full in show
By William Esler
Last Updated: 10/11/16 11:26am
Lewis Hamilton's off-track lifestyle cannot be criticised while he continues to produce on the track, according to this week's F1 Report guests.
In a rebuke to his critics, Hamilton told City AM this week: "It doesn't matter what the pundits say - 'Oh he's off travelling and partying' - I turn up and I win. Don't talk to me about what I can and can't do. I define who I am, I'm not defined by what people say. I might be in 10 different countries in a week, but I'll turn up at the track and kill it."
Despite the criticism of his off-track lifestyle, Hamilton has won the last two World Championships and remains locked in a dogfight for this year's World Championship with Mercedes team-mate Nico Rosberg after winning the United States and Mexican GPs last month. 
"No matter what he is doing, if he turns up and produces a great result, then it doesn't matter what he is doing away from the race track because he is prepared in his mind and physically," Sky F1's Marc Priestley told this week's F1 Report: Brazil preview. 
"I think you have to judge it over three or four seasons and then perhaps look back. This is a long season, the longest we have ever had, and at the start of the season we saw him jetting off all over the place between races and you think maybe because it is a long and tiresome season that will come to play near the end.
"But in Austin and Mexico he has turned up like a new man, so you can't really judge him."
The former McLaren mechanic also likened Hamilton's lifestyle to that of Kimi Raikkonen, with whom he worked at Woking.
"I remember when I was at McLaren and Kimi Raikkonen was at the height of his partying days and people criticised him left, right and centre," Priestley added. "Yet at that time he was at the top of his game and one of the fastest drivers I have ever worked with."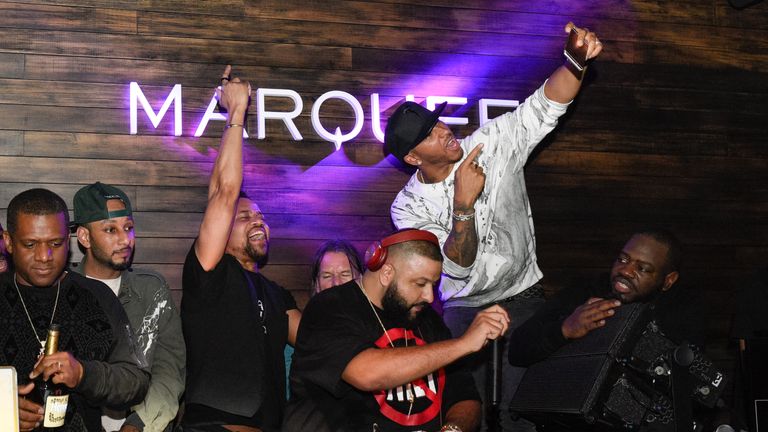 An established fan of social media, Hamilton frequently documents his own off-track activities for his fans, and F1 filmmaker Mario Muth suspects other drivers could be engaging in similar behaviour but with a lower profile. 
"Whatever makes him faster, I think it is fine," said Muth. "We just see more of what he is up to, I'm not sure the others don't do the same thing. But he is just out there posting everything, so it gives people a reason to talk about it.
"He is obviously creating an image outside of F1 and these things help to do it, but we never saw Kimi - well, once, falling off a boat - but never really saw what he is doing. Nowadays it is very different."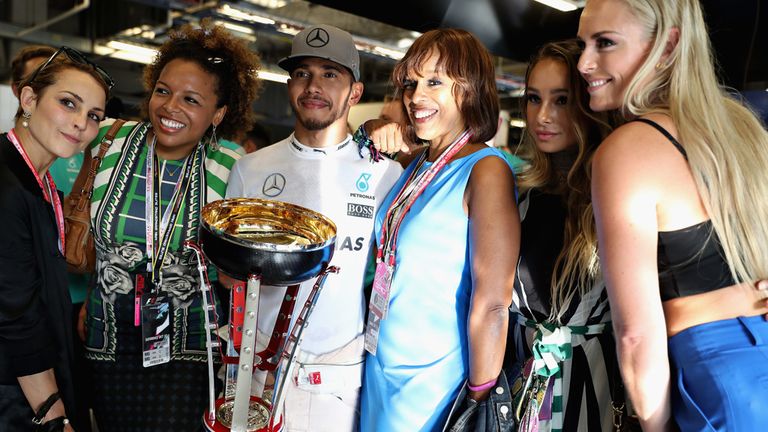 And Priestley believes globetrotting may be how Hamilton deals with the stress of being a modern F1 driver.
"Some things work for some certain people," he added. "You could argue that you have to relax after a busy and stressful F1 weekend. Some people do that with their families, others go and party and travel.
"So we are not in a position to criticise him. He's a triple world champion, he could go on to have more World Championships, so how could we possibly say he is not doing the right thing for him?"
Can Nico Rosberg clinch the title at Interlagos? Watch the Brazilian GP live on Sky Sports F1 on Sunday, the race begins at 4pm; Watch the whole race weekend with a NOW TV week pass - £10.99, no contract