Nico Rosberg collects the 2016 DHL Fastest Lap Award
And Williams are crowned the fastest team in the pitlane
Last Updated: 17/04/20 9:11am
The F1 drivers' title may still be in doubt but Nico Rosberg has earned his first silverware of the year after collecting the award for the most fastest laps on race days in 2016.
Rosberg was presented with the DHL Fastest Lap Award trophy ahead of the season finale at Abu Dhabi on Sunday morning.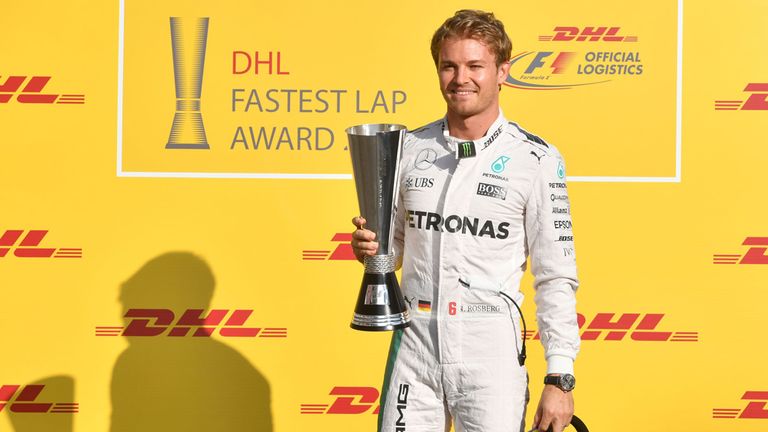 The Mercedes driver has recorded the fastest lap in six grands prix this year - an unassailable tally as the next-highest count is four, set by Red Bull's Daniel Ricciardo.
Meanwhile, Williams were presented with DHL Fastest Pit Stop Award after completing the quickest pit stops in fourteen of the 20 races prior to the season finale.
The Grove outfit made history in June when they matched the all-time record for the quickest ever pit-stop in Formula 1 when Felipe Massa was stationary for just 1.92 seconds for a change of tyres at the European GP.
"Last year, we were not one of the quickest teams to change tyres," Massa reflected. "Over the winter months, the team invested heavily in both equipment and in preparation of the staff who conduct the pit stops. The result has been some really exceptional performances."
Although Red Bull also broke the two-second mark at September's Italian GP, Williams have consistently been the fastest wheel-gunners in the wild west of the pitlane, recording the quickest pit stop in nine consecutive races at the start of the campaign.