Jenson Button regrets missing out on British Grand Prix farewell
Button tells Sky F1 he wishes he had made pre-Silverstone announcement about retirement
By James Galloway in Abu Dhabi
Last Updated: 28/11/16 11:17am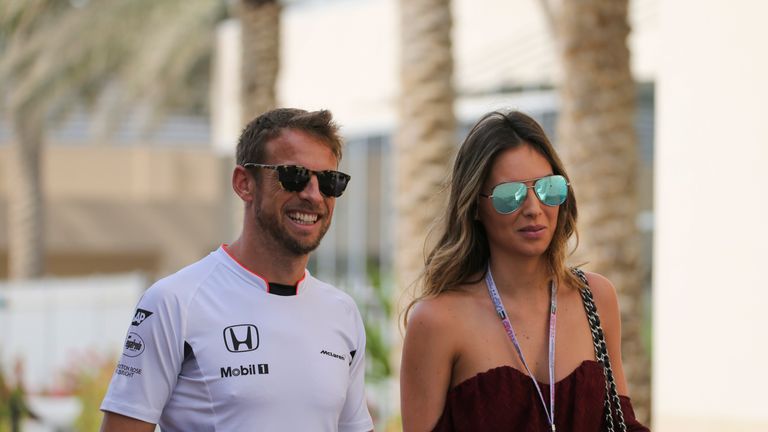 Jenson Button has revealed he wishes he announced he was quitting Formula 1 before the British Grand Prix in July.
The 2009 world champion is gearing up for what he has now admitted is likely to be his 305th and final grand prix in Abu Dhabi on Sunday after 17 seasons in the sport.
Speaking in an exclusive interview with former F1 team-mate and karting rival Anthony Davidson for Sky F1, Button revealed his one regret from his career had come in recent months - while also directly using the word "retire" for the first time.
"People say 'do you wish you'd changed stuff in your career?'" said Button. "The only thing probably is a light-hearted one, I wish I'd announce that I was going to retire before the British Grand Prix.
"I think that's probably the only thing. But, hey, you can't change things, you've got to live with it and I will be at the British Grand Prix next year."
Button and McLaren announced the 37-year-old would not be racing in F1 in 2017 at their post-qualifying media briefing at the Italian GP in September, four races after Silverstone. The timing meant he missed out on an official 'farewell' at his home event.
At the time the Briton insisted he was not retiring after signing a new two-year agreement to continue his relationship with McLaren, which includes the option of returning to a race seat in 2018.
Having previously played down the significance of Abu Dhabi in the weeks leading up to the 2016 finale, Button's apparent change of mindset has resulted in members of his family and girlfriend Brittny Ward joining him in the Middle East.
But while calling time on his F1 career, Button has set his sights on following in his late father John's footsteps by racing in rallycross events, as well as continuing to compete in triathlons.
"I've had a great career in Formula 1 bit there's so much I want to do in life in terms of family time but also other types of racing," he said. "We're not just F1 drivers, we're racing drivers, we want to race things and you want to race competitively.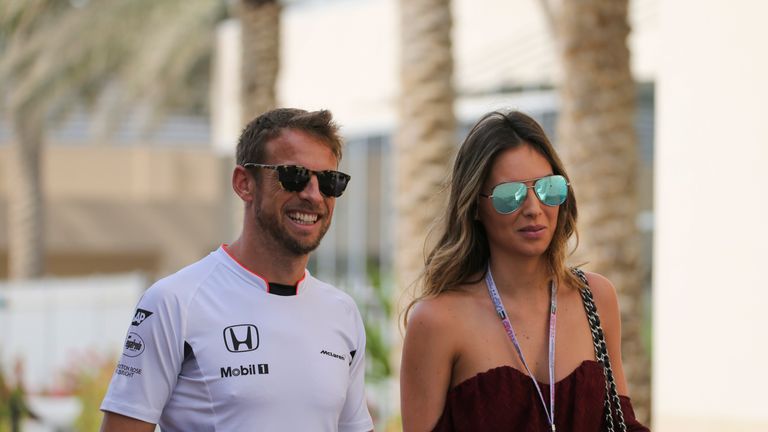 "I would love to race in rallycross because I just think it's amazing fun. It's just straightforward fun. You've got Formula E, which has its place which is a good category for technology, a lot of manufacturers get involved, and then you've got rallycross which is the complete opposite.
"It's just amazing. You get dirty, there are flames out of the exhaust, you can hit each other - it's just awesome!
"It's all sideways - I don't like oversteer! I'm just looking forward to waking up in the morning and doing my own thing, a lot of it will be triathlons."