F1 stewards aim for more consistency and target clearer rules
Video reviews after every three races discussed; circuits could be modified to stop corner-cutting
By William Esler
Last Updated: 01/12/16 12:09pm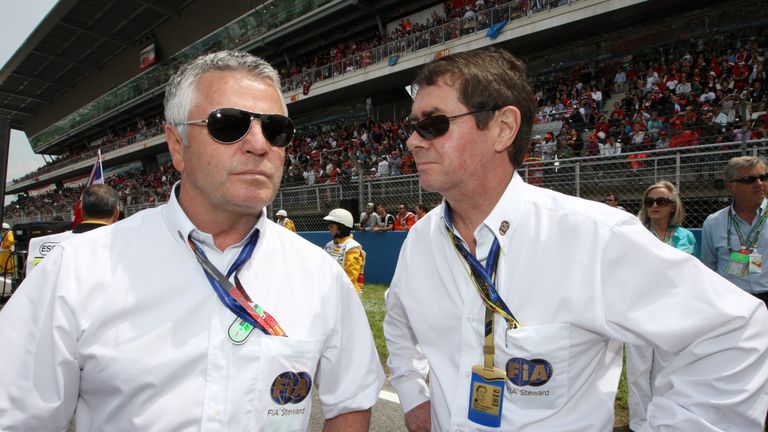 Making quicker and more consistent decisions was the subject of discussion among the F1 Stewards as they convened in Vienna on Tuesday.
One idea mooted to achieve greater consistency was a video conference every three races to review previous decisions and incidents.
F1 Stewards' chairman Garry Connelly also wants more circuits modified to penalise corner cutting and clarification of what counts as a lasting advantage if a driver does take a shortcut.
"We went through a lot of rules and looked at how we can work with the FIA to tidy up the wording, enabling us to take quicker decisions," Connelly said.
"We talked a lot about how we can achieve better consistency. We think that more meetings and more reviews of past decisions are necessary, so that we all understand how each panel of stewards is treating a particular situation, especially where it's necessary for the stewards to make a subjective ruling, on a dangerous driving charge for example. That is quite a subjective issue.
"These are obviously decisions that are made collectively but understanding how those decisions can be made more consistent is valuable."
Connelly says F1 could adopt a system used by Germany's Deutscher Motor Sport Bund to try and ensure greater consistency.
"We looked at a system that the DMSB uses to review races. The stewards get together by video link to look back at incidents and discuss the decisions made," he added.
"We thought that might be good thing to do every three or four races."
The subject of corner cutting was also raised and what is deemed a lasting advantage when a driver does so. At the start in Mexico, for example, leader Lewis Hamilton missed the first three turns as he cut across the grass, but was deemed not to have gained an advantage.
"The point we also made is that the rules say a driver can rejoin the track as long as you do it safely and gain no lasting advantage," Connelly said.
"The word lasting is again very subjective. Does it mean lasting for 500m, until the next turn, the next few laps or the whole race?
"That subjectivity is removed if the circuit is modified or designed to immediately disadvantage a driver if he does go off track."