2017 Formula 1 calendar: The stories behind the schedule and dates
By James Galloway and Matt Morlidge
Last Updated: 05/01/17 11:25am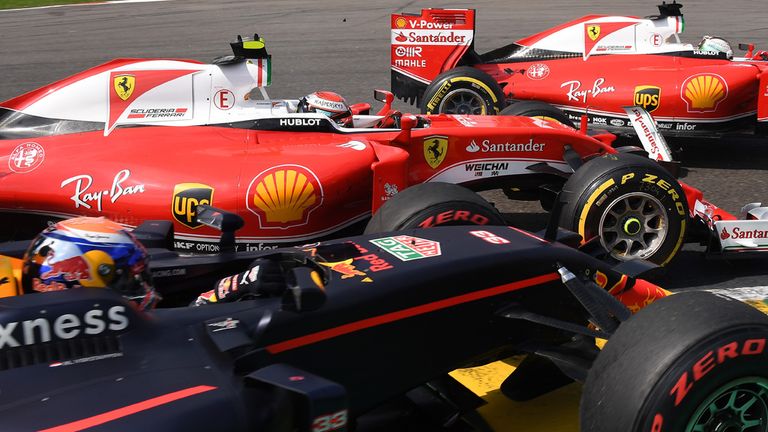 Formula 1 is braced for a 20-race season with every Grand Prix, qualifying and practice session live on Sky Sports F1 in 2017.
F1 calendars are never simple, of course, so here are the stories behind the schedule and dates.
Silverstone part of an epic weekend of sport…
The British GP's inclusion in the heart of summer usually means a clash with a major sporting event, and 2017 is no different. The race is again scheduled to take place on the same day of the Wimbledon men's final.
But perhaps next season's Silverstone spectacular won't be quite as rivalled as last year's, when UFC 200, a Tour de France stage, Andy Murray's SW19 triumph over Novak Djokovic and the Euro 2016 final all clashed with the British GP.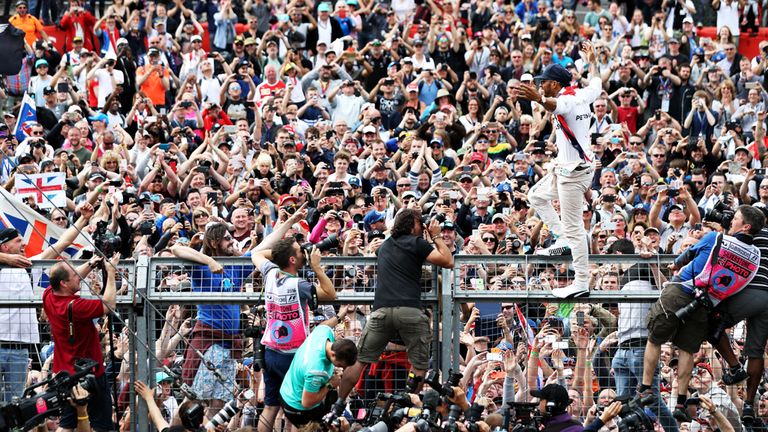 Germany drops off again
Germany has its third F1 world champion in the last 20 years but Nico Rosberg won't be staging a title defence - and there won't be a home race anyway, after the German GP fell off the schedule for the second time in three years.
Every 2017 race live on Sky Sports F1
The chances of Hockenheim filling the void left by the Nurburgring and staging the event in consecutive years for the first time in a decade had always appeared remote when this year's race pulled in a paltry crowd of 57,000. It was slightly up on 2014's numbers but when you consider 2015 was the first time in 40 years Germany hadn't featured on the calendar, and Hockenheim's break-even figure was 60,000, the writing was on the wall.
The race will be back in 2018 for the final year of Hockenheim's contract but unless Germany collectively rediscovers its enthusiasm for attending F1 races, or one of the country's two famous but tired venues suddenly stumbles across a treasure-chest of funds and marketing ingenuity, the country looks set to get used to holding a biennial grand prix at best.
Back to 20 races
Twenty-five race calendars may be F1's eventual future under its proposed new American owners, but for 2017 the record 21-race schedule of this year is cut by one to a round 20.
That was the previous record for the length of a season set back in 2012 and in both historical and, most importantly, travel terms it remains a significant number for the F1 travelling circus to contend with.
That's still plenty of planes, hotels and time spent arranging a suitcase but those on the coalface it is probably a welcome small, if temporary, respite for 2017.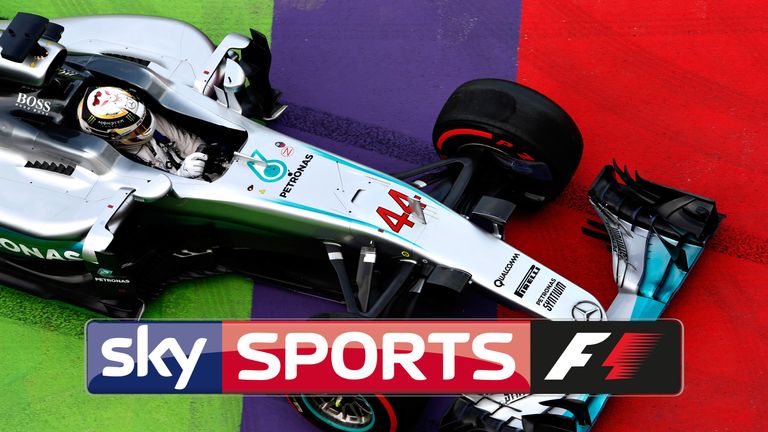 One more week to wait
F1's longest-ever season is followed by one of its longest off-seasons, with the Australian GP not kicking off the 2017 campaign until March 26. That's four months without any competitive F1 action between Abu Dhabi 2016 and Melbourne 2017.
Next year's season-opener is one weekend later than 2016 and the latest start to any season since 2011, when Bahrain was cancelled. Going further back and it's the third-latest start in the last 23 years.
With winter testing not beginning until the final week of February, any complaints from teams they have not had enough time to prepare for 2017's rules reset may well fall on deaf ears.
Barcelona to host both 2017 pre-season tests
Four is the magic number
While the German GP's exit has seen July's schedule eased slightly, we will once again have four races in a calendar month in 2017. And what a quartet of Grands Prix they could be.
Just like last year, a bumper October sees Formula 1 travel to Malaysia, Japan, US and Mexico - and we will hopefully have another title battle being won and lost in this period.
Without October and his Sepang engine blowout, remember, Lewis Hamilton would be 2016's world champion.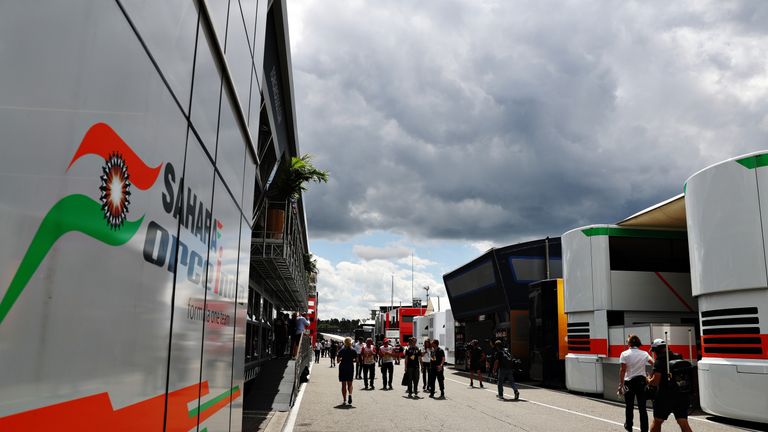 A logistical nightmare
The 5,500-mile back-to-back between Montreal and Baku may now be a thing of the past, but could the Austria to Great Britain trip present an even greater challenge?
It may not sound like it on the face of it as many teams and drivers would be heading back to the UK after a European race anyway - but because freight will be transferred on the road rather than by air, this back-to-back is a logistical nightmare.
The 974-mile journey from Spielberg to Silverstone will see motorhomes transported on HGV trucks across the channel, and any delays could be disastrous for a team's preparations. New drivers are also occasionally hired for the trip, while an in-season test could also follow the British GP. A tiring week awaits.
Hungary back in its pre-summer home
The gorgeous city of Budapest had long been a fitting gateway to F1's August summer break, so plenty mourned the decision to place the 2016 event a week before Germany, a schedule which was provisionally set to be repeated next year too.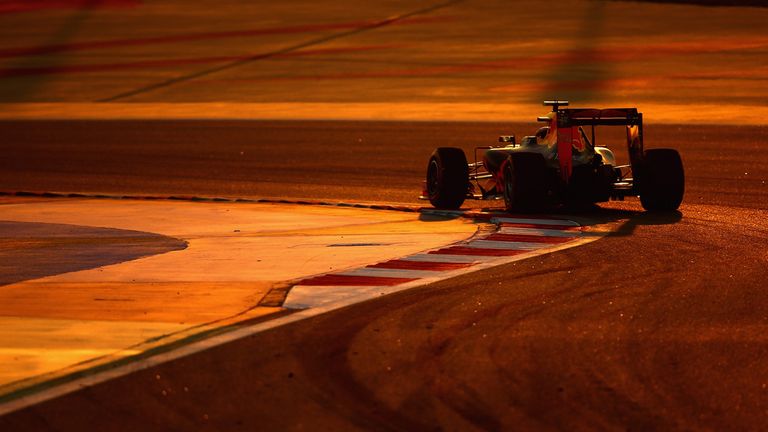 But the demise of Germany means the Hungaroring moves back to July 30 and is once more the venue for F1's final pre-summer shindigs.
A new (old) name for Azerbaijan
We could see what they were attempting, but selling the tourism merits of Baku to the wider world will surely be better achieved by naming the race after the country in which it resides. Especially when the title for the street track's inaugural year - the European GP - opened up a whole can of complex geographical worms.
The Azerbaijan GP for Azerbaijan. Makes sense, right?
2017 RACE CALENDAR - All races live on Sky Sports F1
26 March: Australia - Exclusively live
9 April: China - Exclusively live
16 April: Bahrain - Live
30 April: Russia - Live
14 May: Spain - Exclusively live
28 May: Monaco - Live
11 June: Canada - Exclusively live
25 June: Azerbaijan - Live
9 July: Austria - Exclusively live
16 July: Great Britain - Live
30 July: Hungary - Exclusively live
27 August: Belgium - Live
3 September: Italy - Exclusively live
17 September: Singapore - Live
1 October: Malaysia - Live
8 October: Japan - Exclusively live
22 October: USA - Live
29 October: Mexico - Exclusively live
12 November: Brazil - Exclusively live
26 November: Abu Dhabi - Live