Sebastian Vettel downplays talk of joining Mercedes from Ferrari
Four-time champion says his situation at Ferrari should be "clear" with one year still on contract; Mercedes have opened search for Rosberg replacement
By James Galloway
Last Updated: 05/12/16 9:13am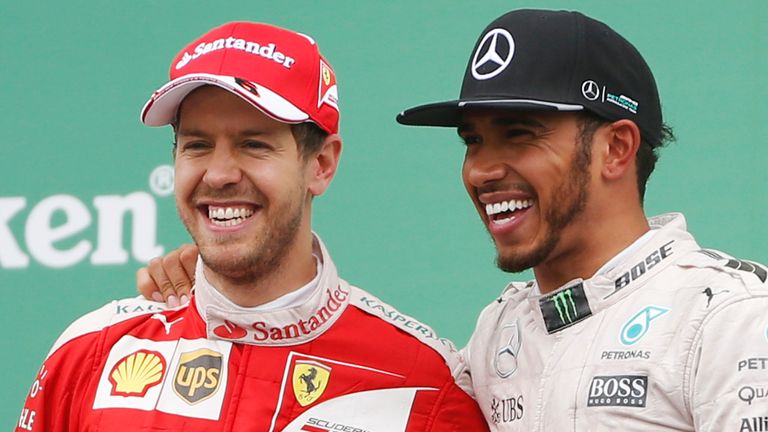 Sebastian Vettel has played down suggestions he could leave Ferrari for Mercedes after Nico Rosberg's shock retirement.
The top end of the driver market has been dramatically reopened for 2017 by world champion Rosberg's unexpected decision to quit, leaving Mercedes searching for someone to fill one of the two most coveted seats in F1.
Vettel has one year left to run on his contract at Ferrari but his relationship with the team's management has been put under the spotlight this year amid a disappointing series of on-track results.
But asked about the possibility of defecting to Ferrari's great rivals this winter at the Italian team's World Finals event in Daytona at the weekend, Vettel said: "I think it's not a big secret that both myself and Kimi [Raikkonen] have a contract for next year.
"So it should be clear."
Vettel is the bookmakers' joint-third favourite alongside McLaren's Fernando Alonso to replace Rosberg, although another German driver, Mercedes reserve Pascal Wehrlein, is considered the front-runner.
Mercedes have fielded at least one German driver in each of their seven seasons since their return to team ownership and Vettel's four world titles and 42 wins make him the country's second-most successful driver after Michael Schumacher, who drove for the team in 2010-12.
Vettel insists he has no idea what Mercedes' intentions are and, in any case, is confident Ferrari are on course for a stronger 2017.
"I don't know what is their plan," he added. "But for us we look after ourselves for next year, there's lots of things changing so we're quite busy ourselves," he added. "We're very positive for next year."
Although unlikely given Vettel's contractual status at Ferrari, the possibility of the four-time champion going up against triple champion Lewis Hamilton in the same Mercedes team would represent a mouthwatering prospect for the sport.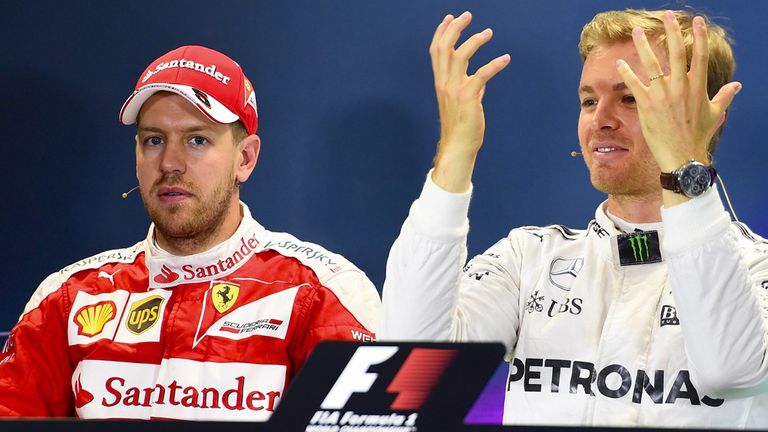 Until Rosberg's coronation as 2016's title winner, Vettel and Hamilton had won all six of the previous world titles between them with both in the top four on F1's all-time race winners list.
Vettel caused his own driver market surprise two years ago when he activated an unknown escape clause in his Red Bull contract to join Ferrari, but the Scuderia's winless 2016 season has cast doubt on the 29-year-old's long-term future at Maranello with his contract up in 12 months' time.
Although beaten in qualifying by the 37-year-old Kimi Raikkonen this year, Vettel still claimed more points and podiums than his team-mate in 2016 and Ferrari would face a similarly tough challenge as Mercedes to replace a title winner in the two months before winter testing begins.