Mercedes and Williams both in need of experienced Valtteri Bottas
Why 2017 rules overhaul places premium on experienced drivers and means Williams won't let Valtteri Bottas go easily
Last Updated: 15/12/16 3:37pm
Sky F1's Martin Brundle believes Mercedes face a challenge to prise Valtteri Bottas away from Williams with Pascal Wehrlein still a likely occupant of the prized 2017 seat.
Sky Sports understands Williams have rebuffed Mercedes' initial approach for Bottas with the Grove outfit determined to keep hold of their established team leader.
But were Mercedes to succeed in luring Bottas away to replace the newly-retired Nico Rosberg, Williams would then be faced with their own 11th-hour quandary ahead of a season in which the sport's aerodynamic rules are being drastically overhauled and driver experience is set to be a valuable asset.
Brundle says a Mercedes move for Bottas makes sense for them, but believes the 27-year-old nine-time podium finisher is also particularly valuable to Williams given the inexperience of the Finn's 2017 team-mate.
"Next year is going to be one of massive development and new aerodynamic regulations that seem almost endless in opportunity," the former driver and Sky F1 pundit told Sky Sports News HQ.
"You need a fully-experienced driver, and ideally two of them, to max out every weekend. We are probably going to see the biggest amount of car development we've ever seen in a season from the big teams and that is why they'd prefer to have a driver like Bottas who is not going to be learning the ropes and is going to give more feedback.
"But, of course, Williams need that even more because their other driver in Lance Stroll is a complete rookie, we don't know how he is going to go yet. He hasn't done GP2, he's not really been doing too much on these Pirelli tyres, so Williams need to keep hold of Bottas.
Latest Mercedes driver rumours and odds
"I can't see any other option in the end than Mercedes putting Wehrlein in the car."
The unexpected nature of Rosberg's decision to quit F1 has left Mercedes in a "very difficult situation" according to Brundle with all other experienced drivers currently signed up to other teams for 2017.
With Mercedes still likely to be vying for the sport's top honours next season, Brundle says the world champions need a driver who can step straight into the seat alongside Lewis Hamilton and be competitive.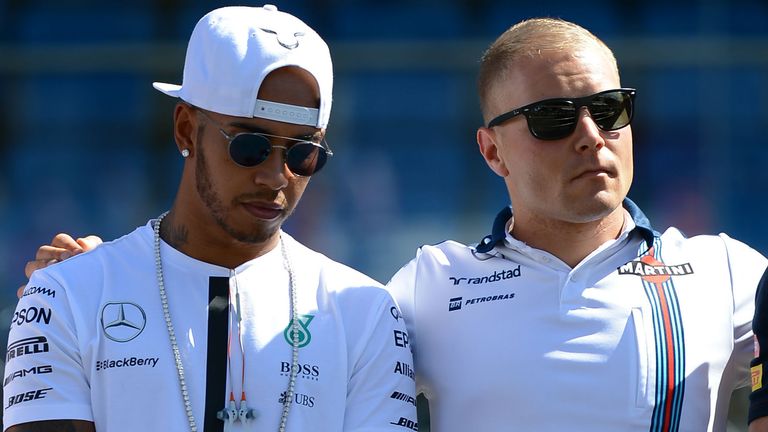 "They've got their own driver programme, of course, with Pascal Wehrlein and Esteban Ocon, who they put into Force India, and you'd think they'd automatically go to that junior line-up," he added.
"But they need somebody alongside Hamilton who can score victories, can score lots of World Championship points and maybe take the championship itself."