New F1 owners set for boardroom shake-up
By Mark Kleinman, City Editor
Last Updated: 21/01/17 4:22pm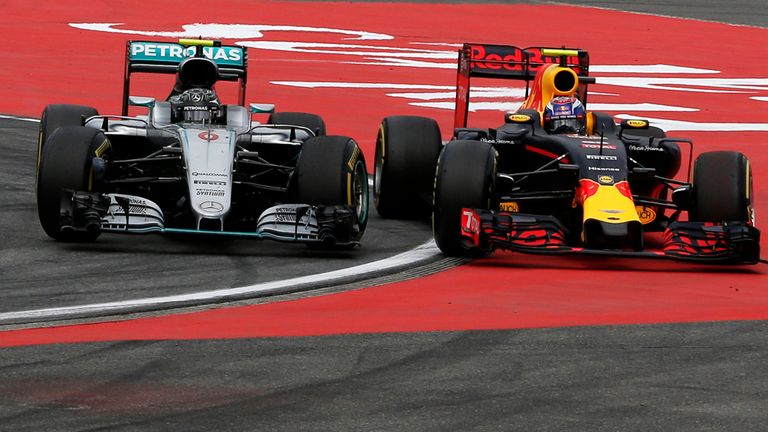 The new owners of Formula One will unveil a boardroom shake-up next week that will include the departures of two of Europe's leading businessmen.
Sky News has learnt that Liberty Media Group has decided to part company with all of the existing independent directors on the board of F1's parent company, with the exception of Peter Brabeck-Letmathe, its former chairman.
The decision means that Sir Martin Sorrell, the boss of WPP Group; the former Unilever chief financial officer Jean-Marc Huet; and Chong Seng Kwa, the former boss of Exxon Mobil in Asia, will sever ties with F1 when Liberty's takeover of the sport is completed.
Donald Mackenzie, who has overseen the most lucrative investment in CVC Capital Partners' history during its decade in control of F1, will remain as a director, along with Sean Mahoney, who has represented the estate of Lehman Brothers on F1's board for the last three years.
News of the wider board changes comes hours after it emerged that Bernie Ecclestone, F1's veteran chief executive, would cease to have day-to-day control of F1, bringing the chequered flag down on one of the most remarkable reigns in global sport.
Mr Ecclestone has been offered the position of honorary president, although it was unclear on Saturday whether he would accept it.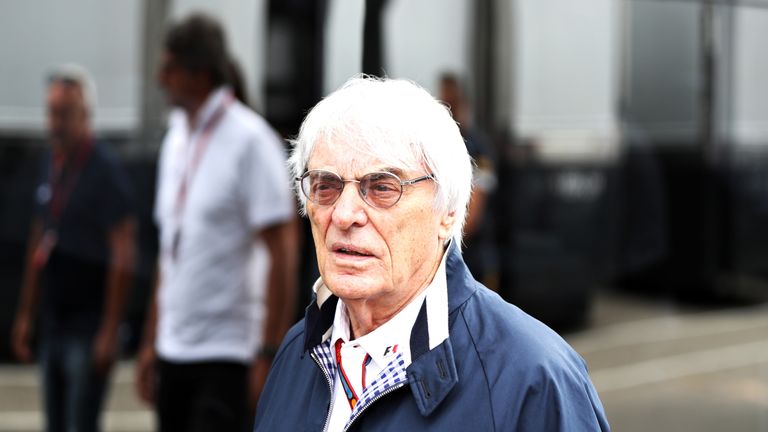 Two of Mr Ecclestone's loyal lieutenants, the chief financial officer Duncan Llowarch and Sacha Woodward-Hill, who oversees F1's legal affairs, have been asked to stay on.
The boardroom and management changes are being engineered by Liberty Media in a sign of the new owner's determination to press ahead with radical changes to the administration of F1.
Sean Bratches, a former ESPN executive, was revealed by Sky News last month to be the frontrunner for a top commercial job, while Ross Brawn, the former Ferrari team boss, has been lined up to take on a key role overseeing the sporting side of F1.
Under F1's new chairman, Chase Carey, Liberty Media is preparing an ambitious overhaul of the sport aimed at connecting it with a new fan-base more accustomed to using digital and social media than it is consuming traditional media channels.
Mr Carey also wants to turn Grands Prix into more compelling events, which each have a Super Bowl-type appeal to advertisers and sponsors.
The number of races which take place each year is also likely to increase.
F1's new shareholders are said to have been surprised at the comparatively undeveloped approach to exploiting its commercial rights compared to other global sports franchises.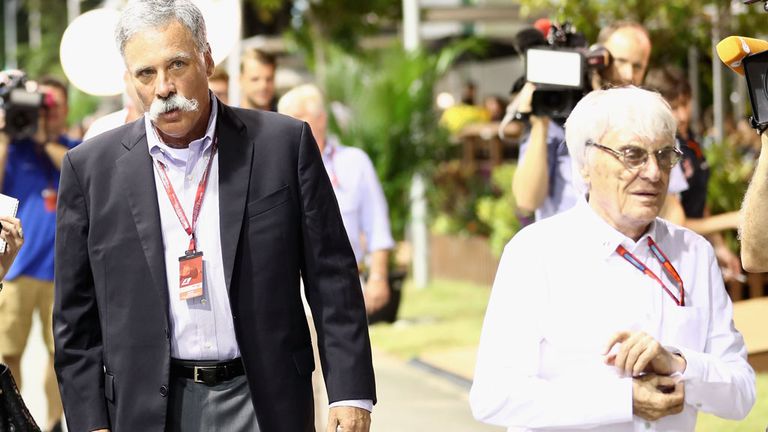 Liberty Media Group also wants to bring in F1's teams as shareholders in the sport, announcing this week that it would use a $400m private offering of cash convertible senior notes as part of a deal to issue shares to the teams.
Mr Carey said: "Several of the teams have expressed interest in investing and we have already begun productive discussions to make the sport more competitive and even more exciting."
The new F1 supremo is in talks with F1's constructors about altering some of the details of the planned share sale, including reducing the period over which they must retain their stakes.
A deadline for the teams to place orders for the shares is being extended beyond this month owing to their unfamiliarity with this kind of investment decision.
A small number of teams, including Ferrari, already have rights to nominate one director to the Delta Topco board.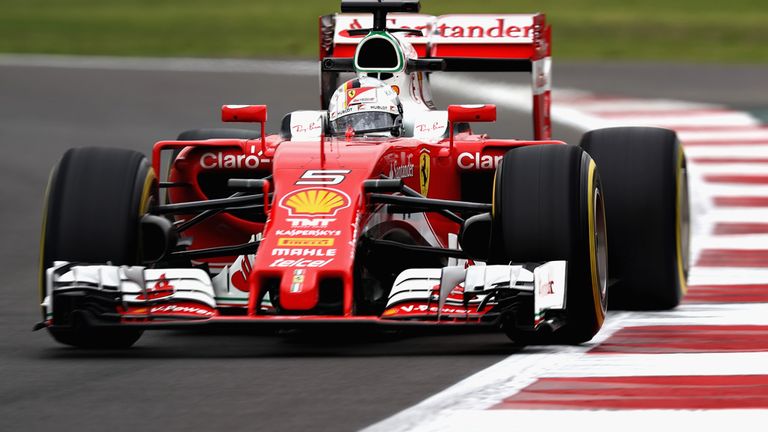 Eleven constructors competed in the 2016 World Championship, but there are now grave doubts about Manor Racing's ability to participate in this year's series after the company which operates the team recently collapsed into administration.
Talks are ongoing about a rescue deal for Manor.
The latest developments come after Liberty Media voted to approve the deal, with the motorsport governing body, the FIA, also giving its blessing this week.
A Liberty Media Group spokeswoman declined to comment.