Damon Hill warns running F1 by consensus could be like 'herding cats'
1996 world champion adds F1's new owners should be wary of introducing gimmicks
By William Esler
Last Updated: 25/01/17 4:03pm
Controlling F1's teams could be like "herding cats" for the sport's new bosses, according to Sky Sports F1's Damon Hill.
The 1996 world champion feels new chairman and CEO Chase Carey, motorsport managing director Ross Brawn and commercial operations managing director Sean Bratches will have a tough task following Bernie Ecclestone.
"Typically it is very difficult, it is like herding cats in Formula 1, everyone has their own ambitions and they are very, very determined people so all the teams have been typically difficult to manage," Hill told Sky Sports News HQ.
"Bernie's argument always was that if one person rules then it is just a yes or no answer and eventually he can make a decision. But I think the angles to make it all work now are so diverse that we have the technical side which Ross Brawn will be involved in, then there is the sporting side, so possibly Ross again, then there is the marketing of the sport which is more Liberty and Chase Carey's job.
"That is what Bernie was good at, he wasn't as good at coming up with sporting regulations such as some of the qualifying formats he suggested and the sprinkler system that was suggested at one time that I think in all seriousness he thought would spice up the show.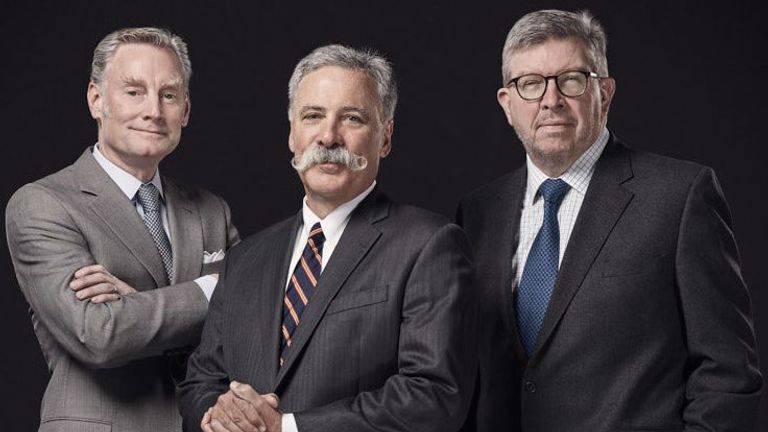 "He's come out with some fairly outlandish ideas in the past, but his real talent was packaging and selling what he had to the highest bidder."
As F1 looks to expand its fan base in the coming years, Hill has warned the new owners not to take away the sport's core values by introducing gimmicks.
"One of the concerns is we go down the route of too many gimmicks to try and garner support when the appeal of the sport is that it is the very best of automotive competition and the best drivers in the world competing in the most ferocious races across the world," he added.
"So I think fundamentally the core of the sport is good."