McLaren drop another orange hint as staff shake-up is explained
We already know that the MP432 will be called the MCL32 but will it be unveiled with an orange livery on February 24?
Last Updated: 01/11/19 3:57pm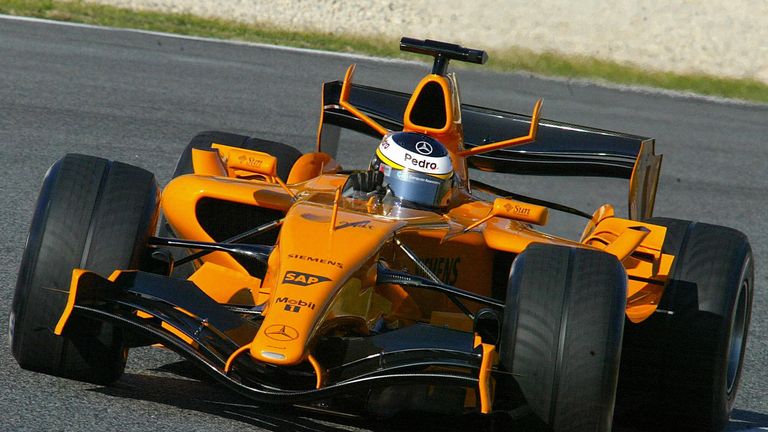 Change is in the air at McLaren - and the team have dropped another hint their 2017 car will be painted orange.
Social media has been abuzz throughout the winter that McLaren, still a recognised superpower of F1 despite a near decade-long title drought, are set to reintroduce the orange livery the team used during their formative years.
The speculation has been sparked by a series of tantalising, orange-themed tweets from the team, with McLaren announcing the date of their car launch under a tag line of 'Change your game' with an orange streak running through the message.
And in an interview for the team's own website, racing director Eric Boullier said: "A Formula 1 car itself never stays the same from one race to the next. Across the businesses, in fact, we're triggering other changes - and we've got some exciting changes planned for our new car, the MCL32, but we want those to be kept secret until we show it to the world on February 24th!"
The launch will be streamed live on the team's YouTube page as well as Sky Sports F1's website and Digital apps.
Launches and testing on Sky Sports F1
Meanwhile, Boullier has explained the staff shake-up within McLaren's racing crew ahead of the departure of team manager David Redding to Williams after nearly two decades at Woking.
Chief mechanic Paul James will replace Redding when he leaves for Williams in the summer while Andrea Stella will assume responsibility for the team's dealings with the FIA.
James, in turn, will be succeeded as chief mechanic by Kari Lammenranta with his former role as Fernando Alonso's number one mechanic taken on by Marc Cox.
"Formula 1 is all about change," said Boullier. "Change is what drives our sport - change in drivers, in regulations, in races, in almost everything. Second, I think it's worth emphasising that McLaren in particular has always been about change. From our roots in the 1960s, it was change that drove our successes...And it was change that transformed McLaren from a race team into an international, multi-faceted technology group.
"And we'll change again and again and again as we continue to improve our fortunes both on and off the track."
What's changed at McLaren this winter
| | |
| --- | --- |
| Out: Ron Dennis, chairman and chief executive | |
| Out: Jost Capito, racing team chief executive | |
| Out: Dave Redding, team manager | |
| Out: 'MP4' car name scheme | |
| Out: ExxonMobil, fuel suppliers | |
| In: Zak Brown, executive director | |
| In: BP, fuel suppliers | |
| Up: Paul James, new team manager | |
| Up: Kari Lammenranta, new chief mechanic | |
| In: An orange livery? To be revealed on February 24 | |
| Up: On-track performance? To be revealed March 26-November 26 | |
McLaren announced at the start of February they have scrapped the MP4 naming scheme for their cars and will designate their new charger as the MCL32 while, in a long-anticipated announcement,
The team have also changed fuel suppliers for 2017, joining forces with BP and their Castrol brand as the oil giants return to F1. McLaren's previous suppliers ExxonMobil have switched to Red Bull for the new season.