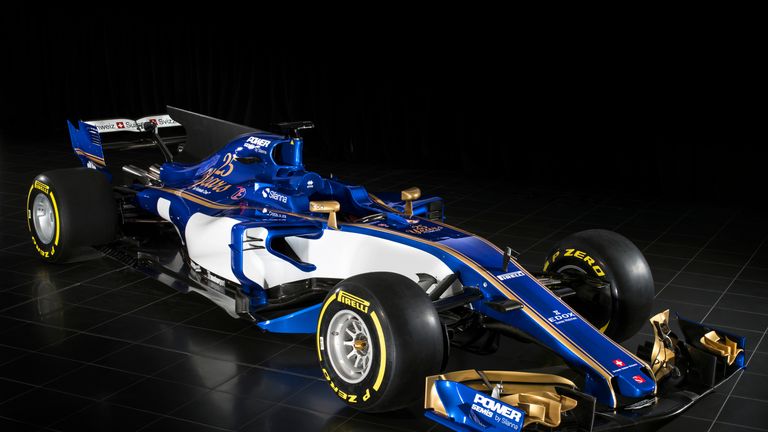 Sauber have released the first images of their 2017 car, the C36.
The car features a striking new blue and white livery with a gold-coloured front-wing.
The Swiss team are aiming to re-establish themselves as regular top-10 contenders this year after finishing in the points just once in 2016, a result which meant they pipped Manor to 10th in the Constructors' Championship and secured crucial prizemoney funds.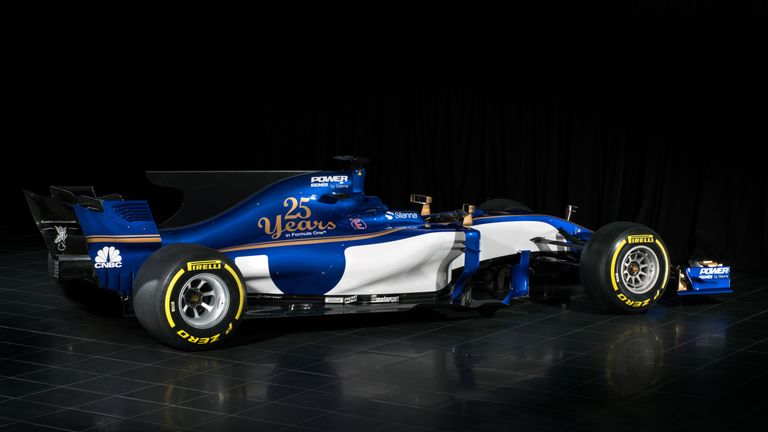 What the team are saying about their new car
According to the team, the C36 is an entirely new car.
Sauber have described the car as being 'redesigned from scratch' and revealed 'there is not a single part that could be adopted from its C35 predecessor.'
However, Sauber will start the new season using a 2016 Ferrari engine.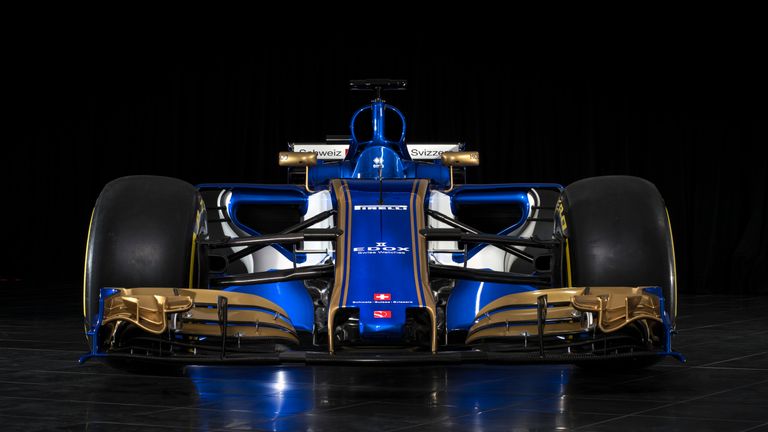 Sauber say their work on the C36 was 'focused on reducing the drag coefficient' because of 2017's wider tyres.
'The aero concept includes the optimisation of the front and rear wings and the underfloor. The radiator, the sidepods and the bodywork were designed to be as slim as possible,' the team stated.
'Clear progress was also achieved in terms of additional downforce. The key here is to keep downforce, which is generated via driving, and remain stable in various track sections.
"We put greater emphasis on aerodynamic stability as opposed to maximising downforce," said technical director Jorg Zander.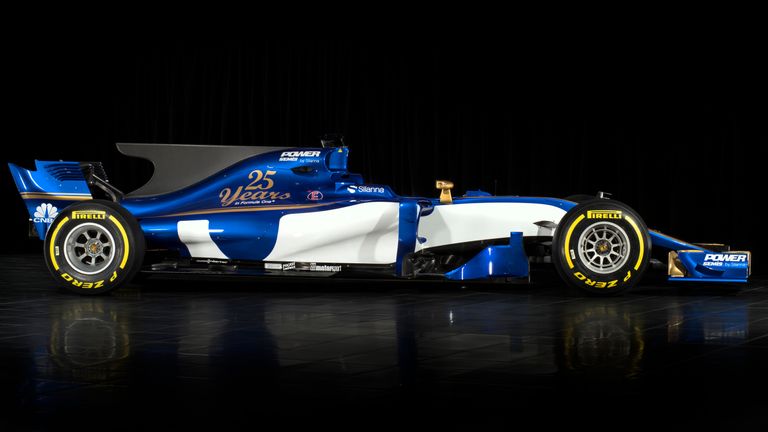 What can we expect from Sauber in 2017?
Mercedes junior Pascal Wehrlein joins Marcus Ericsson in Sauber's line-up after the German lost out to Valtteri Bottas in the race to succeed Nico Rosberg at F1's world champions.
However, Wehrlein has been forced out of the first pre-season test of the winter, which starts in Barcelona on February 27, due to a neck injury sustained in a crash at the Race of Champions.
The new season marks Sauber's first full campaign under the ownership of little-known Longbow Finance, the Swiss investment group which bought the outfit from founder Peter Sauber and team boss Monisha Kaltenborn last July.
Who's who at Sauber in 2017?
| | |
| --- | --- |
| Race driver | Marcus Ericsson |
| Race driver | Pascal Wehrlein |
| Chairman | Pascal Picci |
| Team principal | Monisha Kaltenborn |
| Technical director | Jorg Zander |
| Head of track engineering. | Xevi Pujolar |
| Head of aerodynamics | Nicolas Hennel de Beaupreau |
Ericsson, whose Swedish backers are thought to have links to Sauber's owners, stays on at Hinwil for a third season while Wehrlein joins from Manor.
Sauber's car will once more be powered by Ferrari engines, although the team made an early call to continue running the 2016 power unit this year in order to fully focus on maximising their aerodynamic package for F1's new rules era.
However, the future of Sauber's long-time Ferrari customer deal remains uncertain beyond 2017 with the Swiss team linked to a tie-up with McLaren's partners Honda.